When using the Advanced School Search System as a student-athlete, you may find a program that has "Roster Needs" listed at the top of its page. This article walks you through everything you should know about these needs and what they mean for you.
What are Roster Needs?
On the college coach side of the platform, each program is able to indicate the positions they are targeting for each recruiting class. Within each position listed, college coaches can also add notes or list their program's academic and athletic benchmarks. In order to see full details of a published need, click directly on that need on the program's page. When viewing each positional need, student-athletes will see how closely they fit the recruiting benchmarks and can determine if the program may be right for them.
Based on the information filled out on your student-athlete profile, you may see match status indicators within each roster need. If you match the roster need based on graduation year, a position as well as other included criteria, that will be denoted with the green "Full Match" icon. Alternatively, the orange "Potential Match" icon indicates that you are a match in position and graduation year, however, your profile is missing information, such as video or GPA, in order to determine if you are a full match.
To learn more about match status, please read our 'Match Status Explained' article.
*Note: Roster Needs are always filled out directly by the college coaches at a certain program, SportsRecruits does not input any of this information.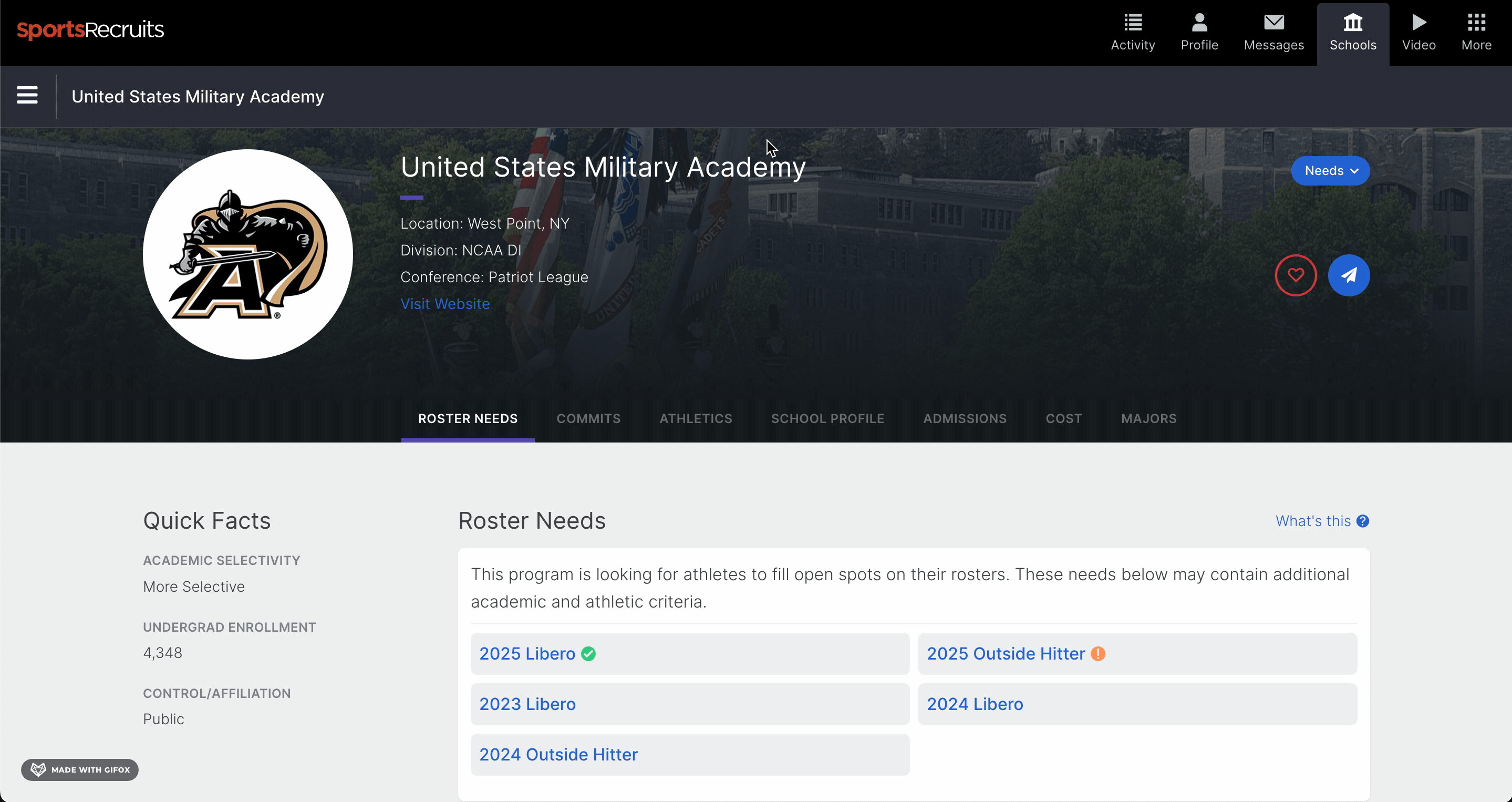 How can I use Roster Needs to help my recruiting process?
Our ultimate goal is to empower you to find the college or university that fits your academic, athletic, and personal interests. After building your list of favorite schools, roster needs can help you prioritize which college coaches to message and to further organize your list into a fit, reach, and safety school. When you are viewing the school profile of a program that has published needs, be sure to click a given need to see any additional academic, athletic, or general information. These details will help you understand how well you may fit this program. Each need can have varying amounts of detail, and they are meant to serve as guidelines. That means that matching all or most details does not guarantee recruitment.
We have found that the most important aspect is to have a complete recruiting profile. Just as you use roster needs to discover programs, college coaches use roster needs to discover athletes. Here is an example of the immediate information that college coaches can see in their feed of prospective student-athletes: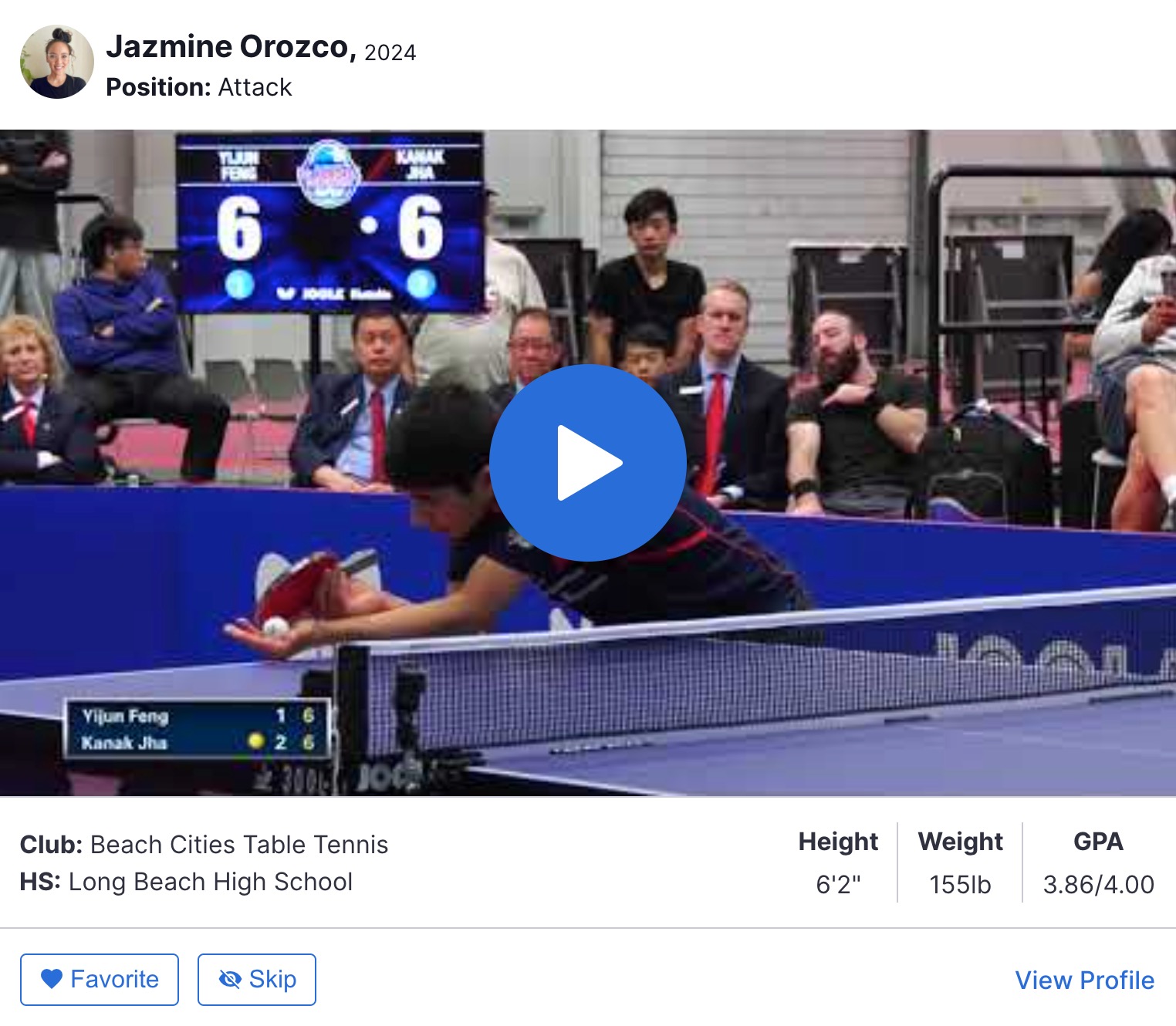 If you are missing profile information that has been requested by the college coach who published the positional need, you will be significantly less likely to appear in college coaches' feeds. This generally means that the more complete your student-athlete profile is, the more likely you are to be viewed by colleges looking for student-athletes like you. This is especially true for profile video, as video is the main way that college coaches evaluate prospects. We suggest adding a highlight reel as your featured profile video!
A lack of profile information or video might cause a college coach to skip right past you, as this is what that coach would see: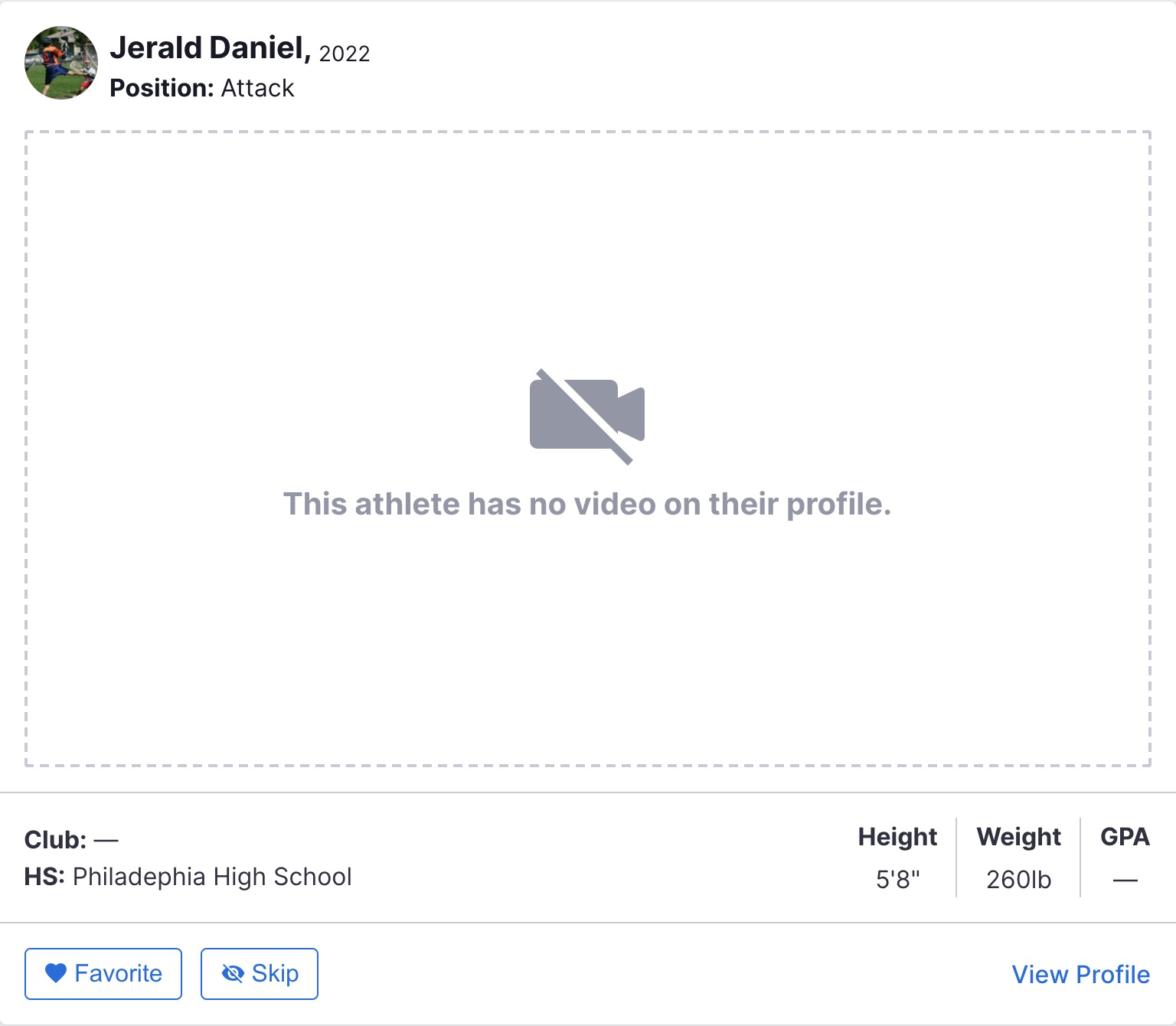 If you're not sure where to start, check out our "Recruiting Roadmap" webinar. This webinar discusses building your target list of schools, messaging college coaches, videos in the recruiting process, and more. All of our webinars are recorded and can be found at the bottom of the following page: SportsRecruits Webinars.
What does it mean when I'm on a program's page and they do not have needs listed?
The Roster Needs section will only appear on a program page if the college coaches at that program have published them. If the Roster Needs section is not visible, then the college coaches at this program have not added them to the platform. However, this does not necessarily mean they are not recruiting student-athletes in upcoming class years. If you are interested in finding out if you are a potential prospect for this program, it's worth sending the coaches a message to ask what their needs are!
Why SportsRecruits?
SportsRecruits is a college recruiting website that was created for student-athletes and organizations to take control of their recruiting process. On SportsRecruits you are able to host all of your athletic information, academic information, and recruiting videos in one place for college coaches to see with just one click!
Are you looking to jumpstart your recruiting process? Get started with a free profile today!