If you already have game film and highlight reels, you have the ability to upload the video to your SportsRecruits profile for college coaches to see! College recruiting videos help you stand out and be seen by college coaches.
Why is video important?
Quality video is the best way to showcase your athleticism to college coaches, especially those who couldn't make the trip to your events. You can upload an unlimited amount of video to your SportsRecruits video library. There is no maximum file size.
This page will show you how to take video files that are saved directly to your computer and upload them to your SportsRecruits profile.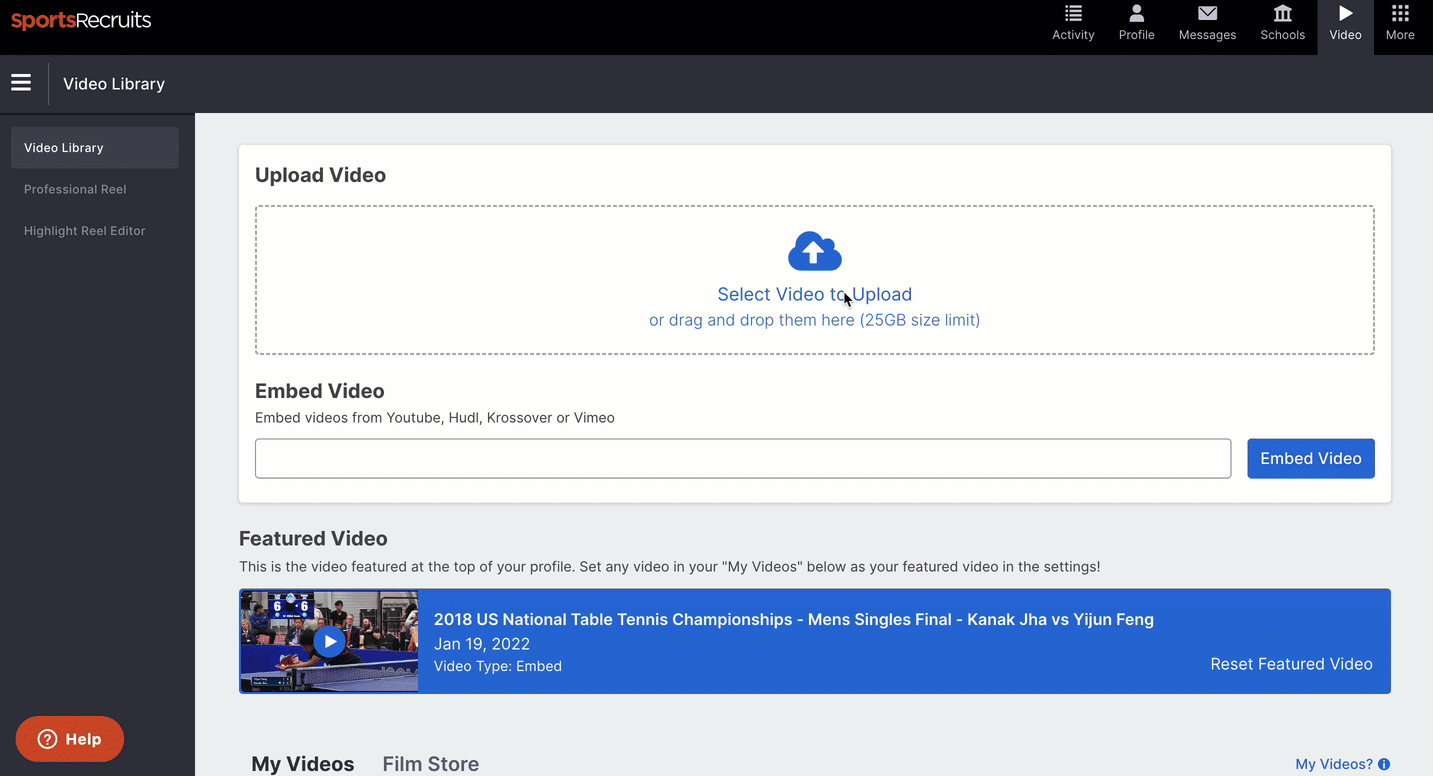 How to Upload a Video to Your Profile:
On your dashboard, click on the "Video" button on the toolbar.
Once you are in the video section, click where it says "Select Video to Upload."

Choose the video file from your computer and click the "Upload" button.

Once the video file has finished loading and processing it will successfully be uploaded to your video library.

To add a "Title." and"Description" to your video click the "Blue Gear" at the bottom left corner of the video followed by the "Edit" button.
Once you have finished making edits make sure to click the "Save" button.
Don't Have Video Files?
Check out some of our other resources to help you get video up on your profile!
What is SportsRecruits?
SportsRecruits is a platform that empowers high school student-athletes in the college athletic recruiting process. Our platform is used across the country by thousands of college coaches and student-athletes! You can upload game film and skills videos to your profile. Video has become an important part of the college recruiting process.
If you're a high school athlete, create a free SportsRecruits profile here!