Video is one of the most important things to have on your profile. Without it, it is very difficult to move forward in the recruiting process because college coaches need to be able to watch and determine if an athlete has the skill set they're looking for to help their program. Additionally, video is something that can be easily shared between coaches, so it's a great way to get exposure to all the members of a coaching staff easily.
Making video public on your SportsRecruits profile requires just two simple steps:
Go to your "Video" tab.

Click the gray toggle on any video you want to make visible.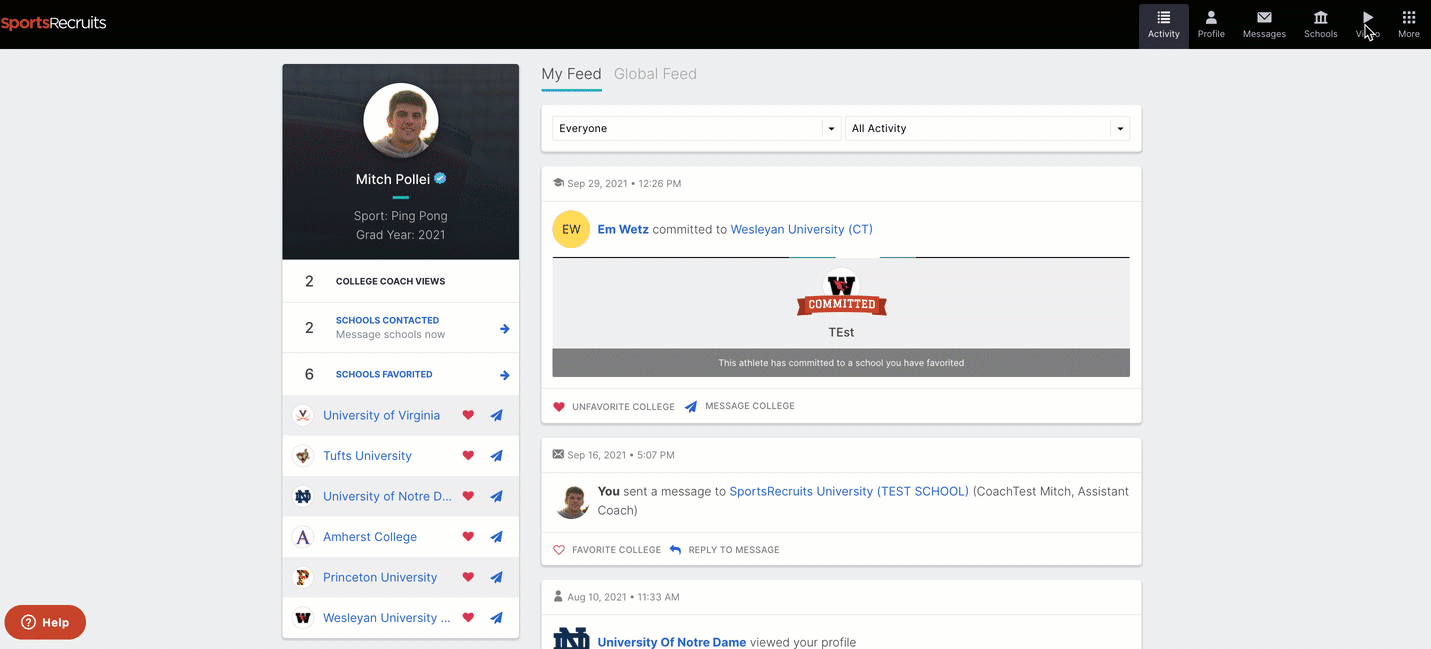 When the toggle next to the word "Visible" is green, the video is then public on your profile page for college coaches to view. If you want to see what your profile looks like for college coaches, go to your "Profile" tab and click "Preview" on the left.
What is SportsRecruits?
SportsRecruits is a platform that empowers high school student-athletes in the college athletic recruiting process. Our platform is used across the country by thousands of college coaches and student-athletes!. You can upload game film and skills video to your profile. Video has become an important part of the college recruiting process.
SportsRecruits also specializes in creating highlight reels for student-athletes, click here to see some samples!
If you're a high school athlete, create a free SportsRecruits profile here!