On your SportsRecruits profile, you are able to add as many videos as you want. Depending on your sport, one of the following video types may be best during your recruiting process: highlight videos, game film, or skills videos.
In addition to uploading video files that are saved directly to your computer, you can embed videos that are posted to any of the following websites: Youtube, Vimeo, & Hudl!

This article shows you how to embed your videos from YouTube and Vimeo.
Embedding Video From YouTube and Vimeo
In SportsRecruits, click the "Video" tab on the toolbar.

Paste the video URL link into the "Embed Video" section and click the "Embed Video" button.

Add a "Title" and "Description" to your video and click the "Add Video" button.
To see the Hudl video on your profile, head back to your profile page by clicking on the "Profile"

tab. You will then see the video on your profile!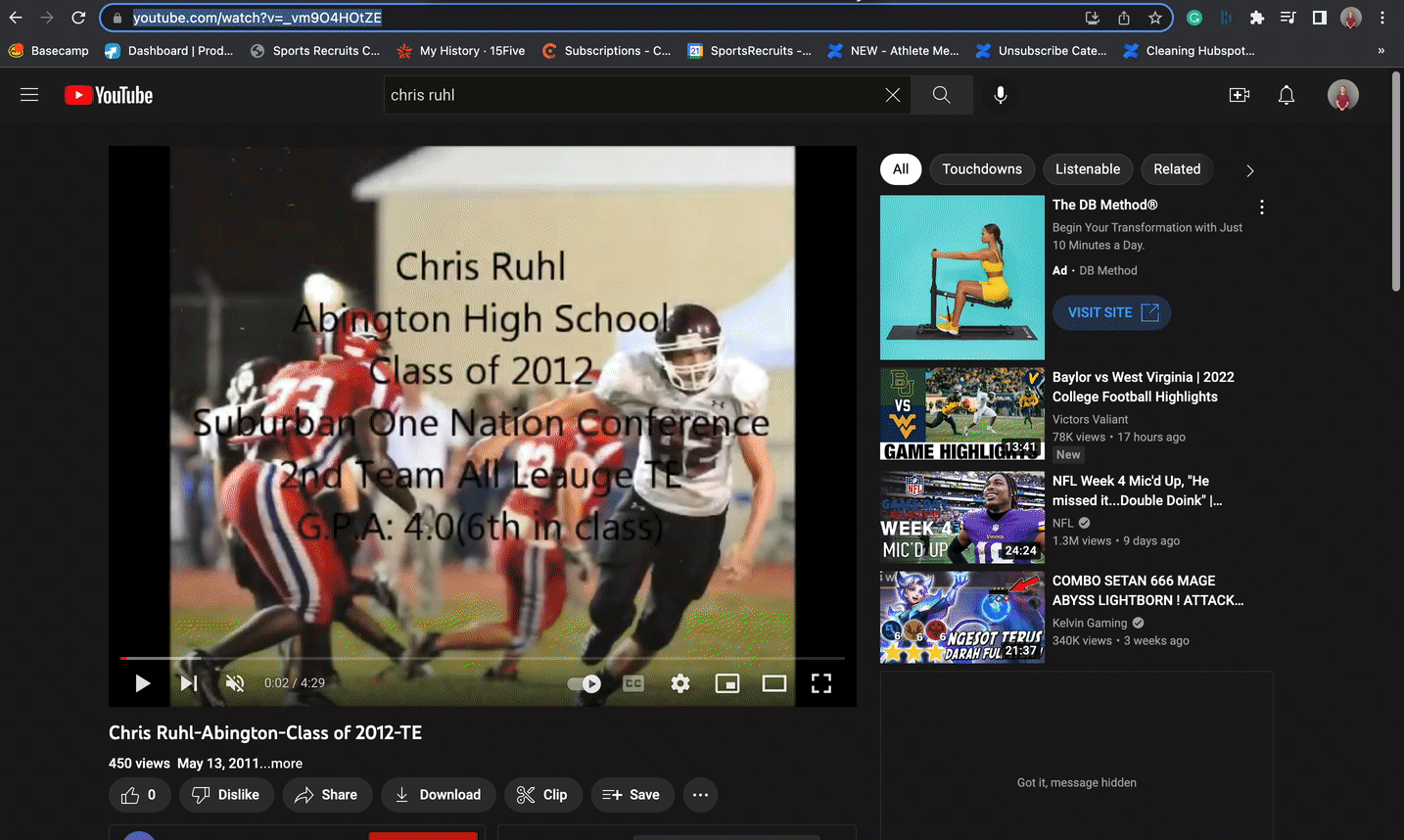 Embedding Other Videos on SportsRecruits
Check out our other help articles for getting video on your SportsRecruits profile:
Why SportsRecruits?
SportsRecruits provides student-athletes with all of the necessary tools they will need throughout their recruiting process. With your SportsRecruits profile, you are able to host all of your academic information, athletic information, and video in one place for college coaches to see.
Looking to create a SportsRecruits profile? Follow this link to our college recruiting website to create a free profile!