The Roster Needs
School Search
filter allows athletes to filter to colleges with open roster spots that match their individual profile.
Learn how the Roster Needs filter provides an efficient way to build your Target List.
How Can Roster Needs Help You?
Gain Confidence in Your Outreach: Reaching out to college coaches can be stressful. Once you add "Class Year" and "Position", we can evaluate your profile against every Roster Need published by college coaches in our database. We then retrieve your personalized list of schools that you match. Athletes can feel confident reaching out to colleges that are a "Full Match" (identified by this icon ) because they are within the recruiting targets defined by the coach themselves directly on the platform.


Efficiency: In one click, filter School Search results to colleges that have published any Roster Needs, colleges with Roster Needs that are a Full Match to your profile, or colleges that are a Potential Match to your profile. Layer this filter with others - such as location, major, and division - to build your Target List of schools that are a personal fit.

Transparency: College coaches update Roster Needs themselves directly on SportsRecruits. They can remove Roster Needs as athletes commit to their program or create new ones as they shift their recruiting focus. Remember, not all college coaches publish their Needs, but this doesn't mean they aren't actively recruiting on the platform. To learn more about how college coaches use Roster Needs, check out Roster Needs Explained for Student-Athletes.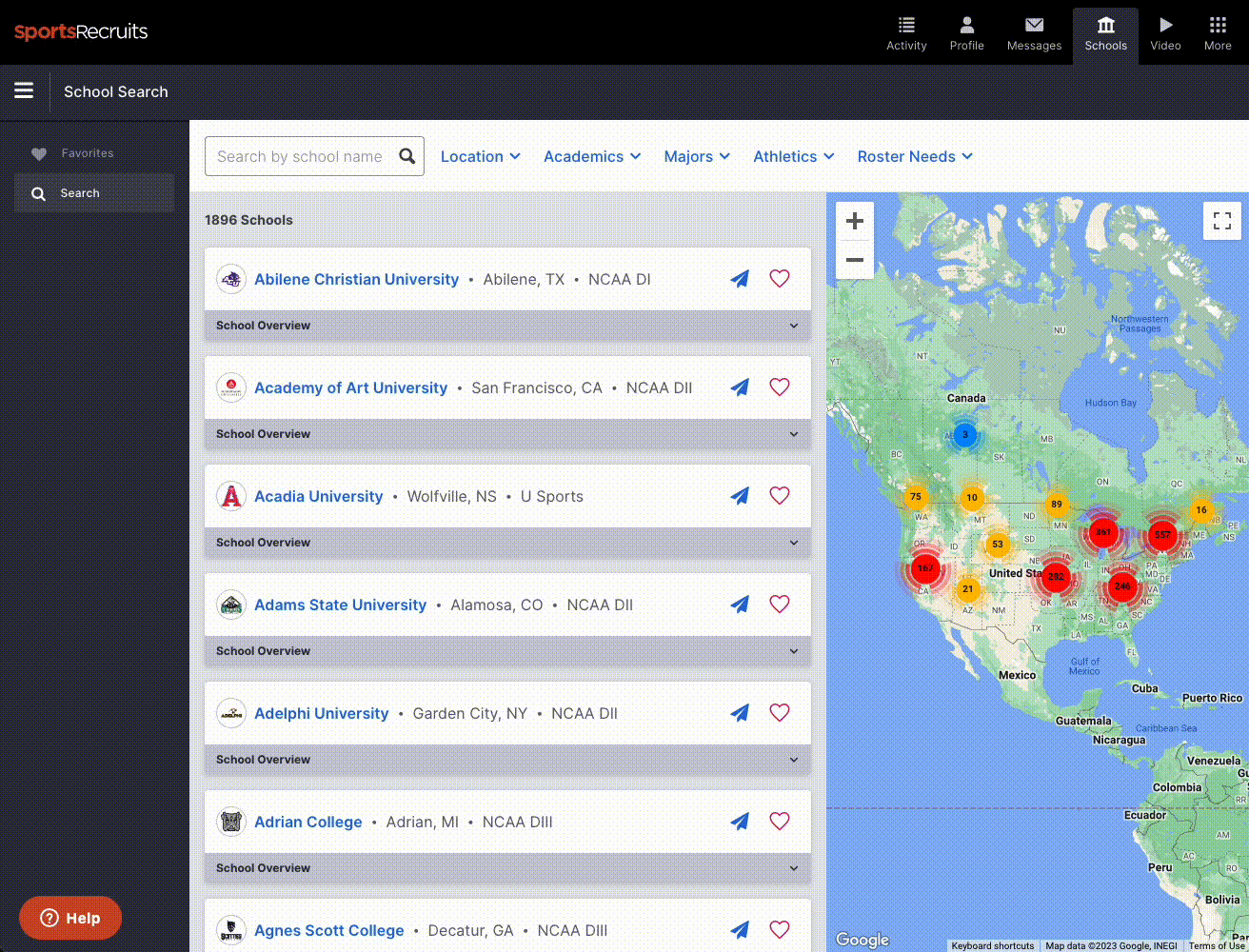 How can I Access the Roster Needs Filter?
The Roster Needs filter is a Pro Account feature available in the following sports:

Lacrosse (Women & Men)

Volleyball (Women)

Soccer (Women & Men)

Softball (Women)

Field Hockey
After upgrading to a Pro Account, student-athletes will have access to the Roster Needs filter, Messaging System, and Tracking College Coach Views. These Pro features provide the transparency and communication tools to more efficiently navigate the recruiting process in one place. To upgrade your account, log in to your account and visit the Pricing Page.
What Does a Full Match or Potential Match Mean?
With the Roster Needs filter, you can see which colleges are recruiting athletes in your grad year and position. From there, you can filter this list further to see which colleges are a "Full Match" or a "Potential Match." Learn exactly what these match statuses mean, and how to use this information effectively:
Full Match

: A student-athlete is considered a full match when they meet ALL of the minimum requirements defined in the Roster Need. This means the student-athlete aligns with the Need on graduation year, position, and any additional criteria defined by the college coach who published the Need.

Being a "Full Match" does not imply automatic acceptance to that school nor an official spot on the team's roster.

Instead, consider adding "Full Matches" to your Target List. Evaluate the program's profile against your preferences, and consider messaging the college coaches to introduce yourself if you're still interested in learning more.


Potential Match

: A student-athlete is considered a potential match when they match the graduation year and position of the Need but are missing at least one other piece of information requested by the coach.

If you are a Potential Match for a large number of Needs, it is likely

you are just missing video. Video is a requirement for 98% of the Roster Needs on SportsRecruits.

Coaches need video to properly evaluate an athlete for fit. Upload an unlimited amount of video on SportsRecruits, including raw footage, highlight reels, and skill videos.

When viewing a Roster Need, you can see the information a college coach has required. Complete the missing information in your profile to see if you become a Full Match.
It is important to note college coaches are looking for athletes who embody integrity both inside and outside of the classroom. Be sure to provide information that is accurate and truthful to the best of your abilities!
What if there are no Roster Needs listed for a Program?
The Roster Needs section will only appear on a program page if the college coaches at that program have published them. If the Roster Needs section is not visible, then the college coaches at this program have not yet added them to the platform. This does not necessarily mean they are not recruiting student-athletes in upcoming class years - some coaches simply prefer to keep their current recruiting focus closer to the chest. If you are interested in finding out if you are a potential prospect for this program, it's worth sending the coaches a message to introduce yourself and see if they might be recruiting for your position within your grad year.