On your organization's StoreFront, all of your

Connections

are displayed for coaches and families to see.
What are Connections?
Connections are created when staff and college coaches communicate on the platform. To increase the number of connections for your organization, start by sending student-athlete profiles to college coaches using the SportsRecruits messaging system!
If any member of your staff receives a message from a college coach on the platform, it constitutes a connection. A reply to a message from your staff to the coach constitutes another, as does a recommendation request from a college coach.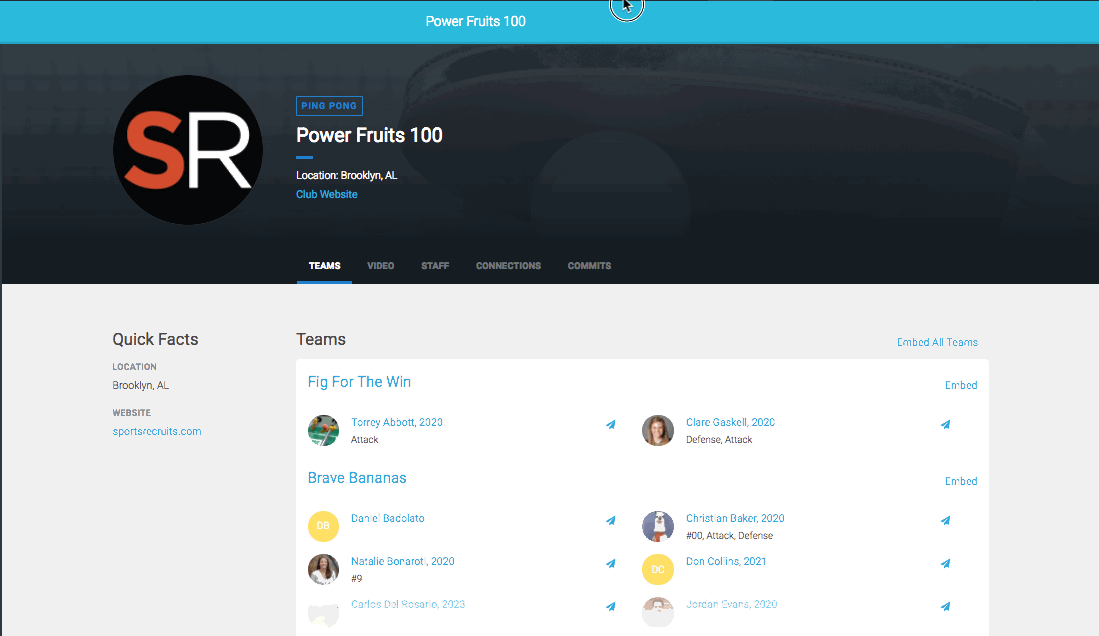 What Is the Significance of a Connection?
Connections serve as a measurement of how many, & which particular colleges, your organization works closely with. Staff across all sports spend a lot of time communicating with coaches on behalf of their athletes. SportsRecruits adds an analytical element to your networking by showing you the numbers. You can see which specific programs you are connected with, and trends across the different divisions.
The more connections that exist between your organization and collegiate programs, the more powerful your network is. By building more and more connections, your staff is creating an opportunity to empower your student-athletes!
Why SportsRecruits?
The SportsRecruits platform provides your organization and student-athletes complete transparency in the recruiting process. With your SportRecruits account, you are alerted in real time when a college coach looks at student-athletes recruiting profile, watches their highlight video, or opens their transcript. Our college recruiting website provides your organization with all of the essential tools to keep the recruiting process organized for all of you student-athletes.
Looking to jump-start your recruiting process? Sign up for SportsRecruits today!