The Request a Recommendation feature gives college coaches the ability to quickly reach out to you & your staff to request more information about any of your athletes that they are interested in! Here's how the whole process works.
While a college coach is viewing the profile of any of your integrated organization athletes on our platform, they will see a green bar at the top of their profile that reads "Want to learn more about ____ as a student athlete? Request a recommendation from his/her coach now!"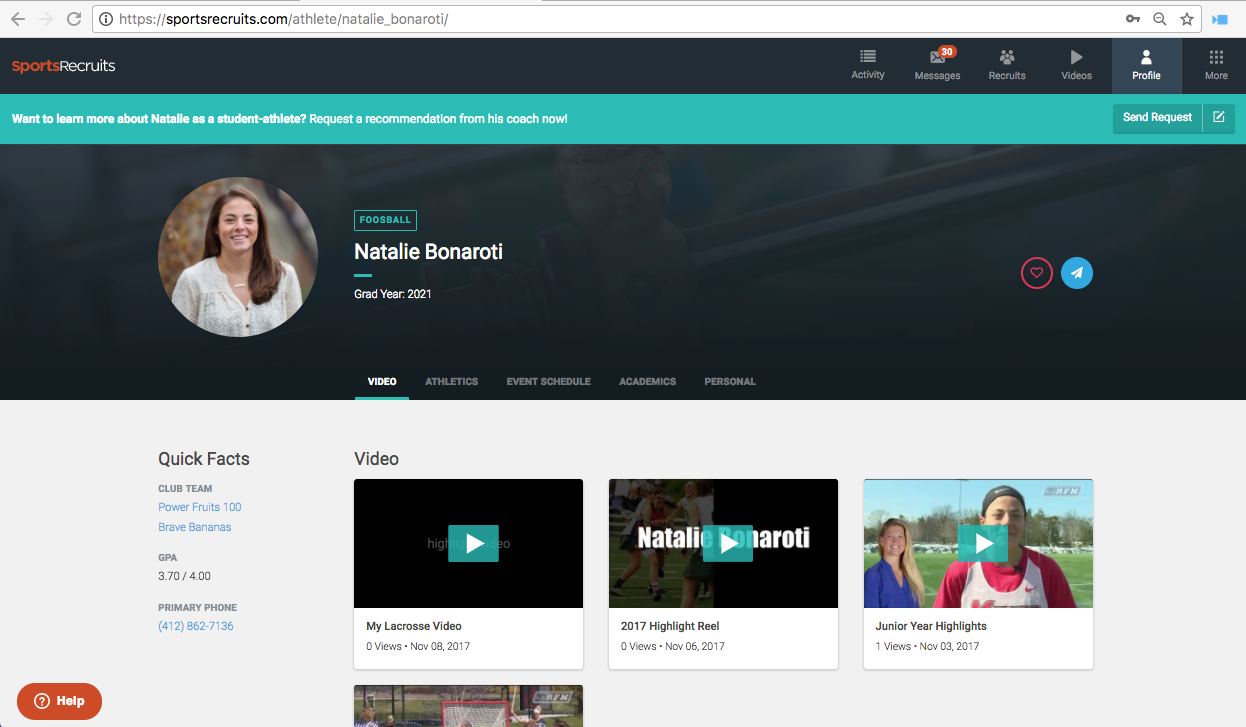 With just one click, a message is automatically populated to be sent to your staff! The college coach hits "Send," and the request hits the staff's inbox like any other message. You will receive an email notification that a coach sent you a message, the message will appear in your built in messaging system inbox, and it will also appear on your activity feed.
These requests are sent to any staff that are assigned to that athlete's team. If you only want certain staff members to receive & reply to recommendation requests, administrators can change your staff's profile visibility settings. To learn how to do this, click here. 
Your staff can reply directly to the college coach with all of the information they are looking for about that student-athlete. This feature is a great tool to let coaches know what your athletes are like off the field & between whistles.