The Press Links Section within the athlete profile is a space for that athlete to highlight external information. Anything published in this section should help college coaches gain a better understanding of the athlete as a prospective recruit. For this reason, if you are a club or high school coach looking to provide a recommendation or endorsement of an athlete, the Press Links section is the perfect place for this to exist. The following article will show you where to access that section and how to upload a document.
First you'll want to draft up your recommendation or endorsement letter, making sure it's saved on your computer as either a .pdf, .doc or .txt document.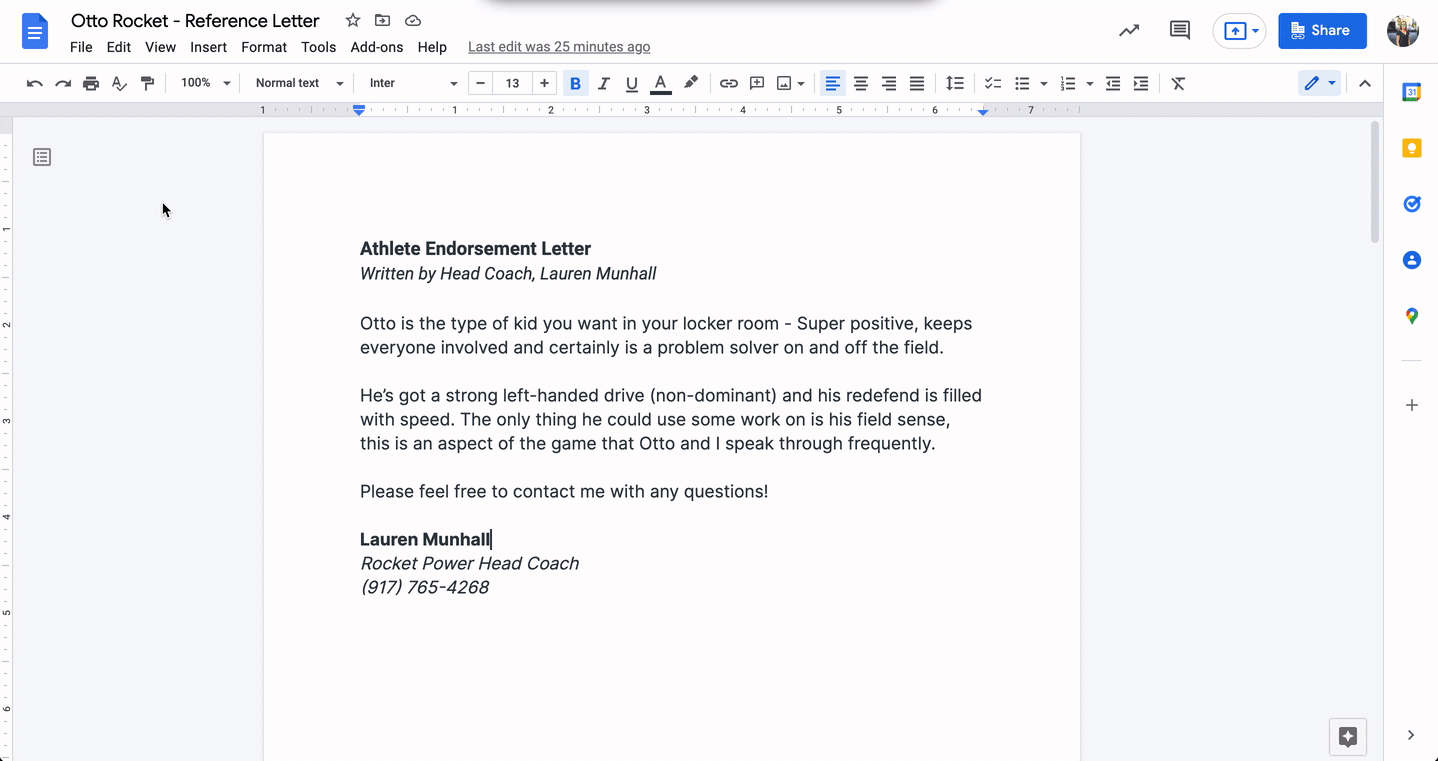 Once you have a .pdf, .doc or .txt document of this recommendation/endorsement, to find the Press Links Section, you'll have to be logged in as the particular athlete you're uploading the document for. As a coach or admin, you will be able to log in as one of your athletes directly from your account.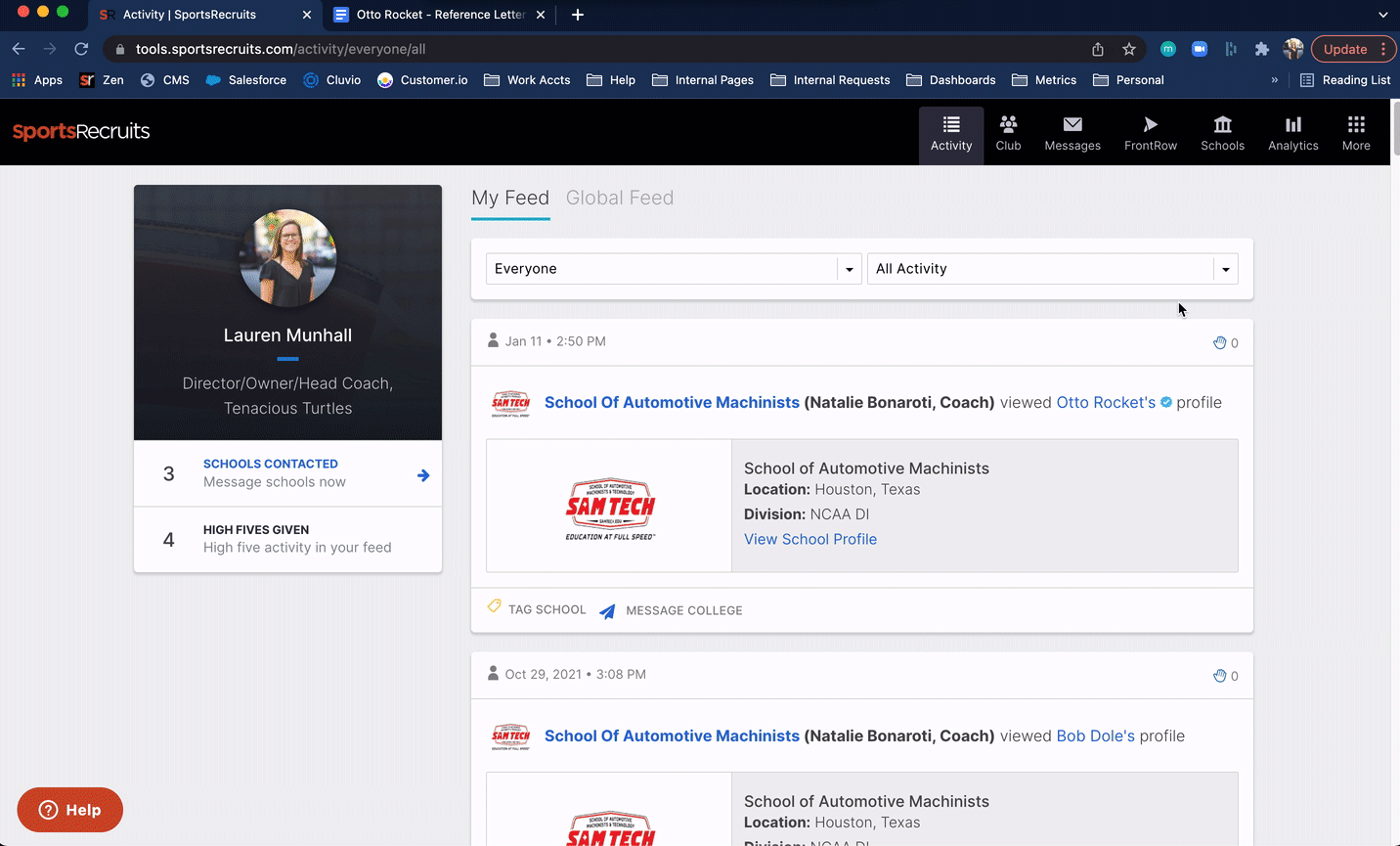 Logged in as this athlete (here, Otto Rocket), click into the Profile on the top toolbar, then Athletic on the left hand menu. In the Athletic section, scroll down most of the way to find the Press Links box, then click "Add New Press Link."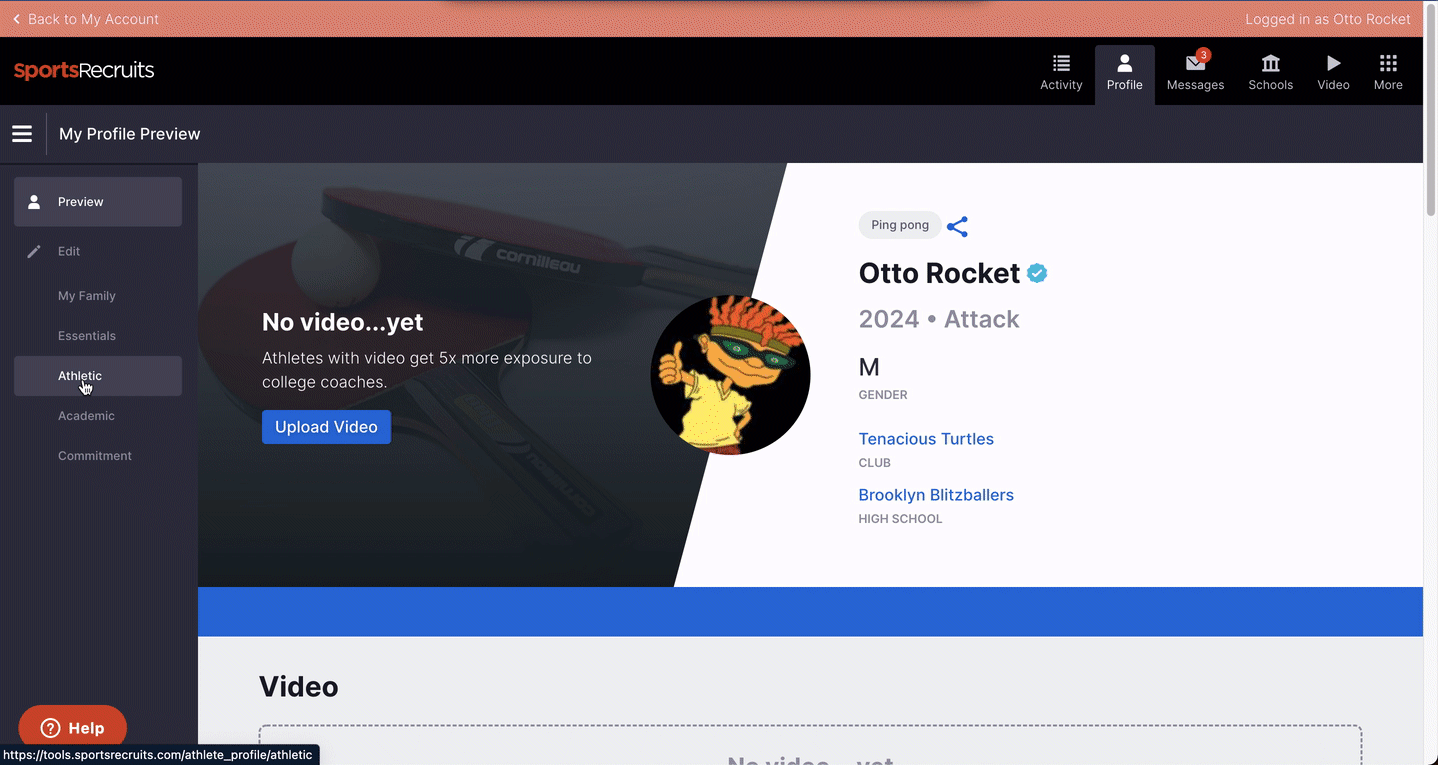 In the second field, upload a file, choosing the .pdf, .doc or .txt document from your computer. Be sure to name the Press Link accordingly, then click "Add." Once the document is uploaded and added to the athlete profile, scroll down to the bottom and click "Save."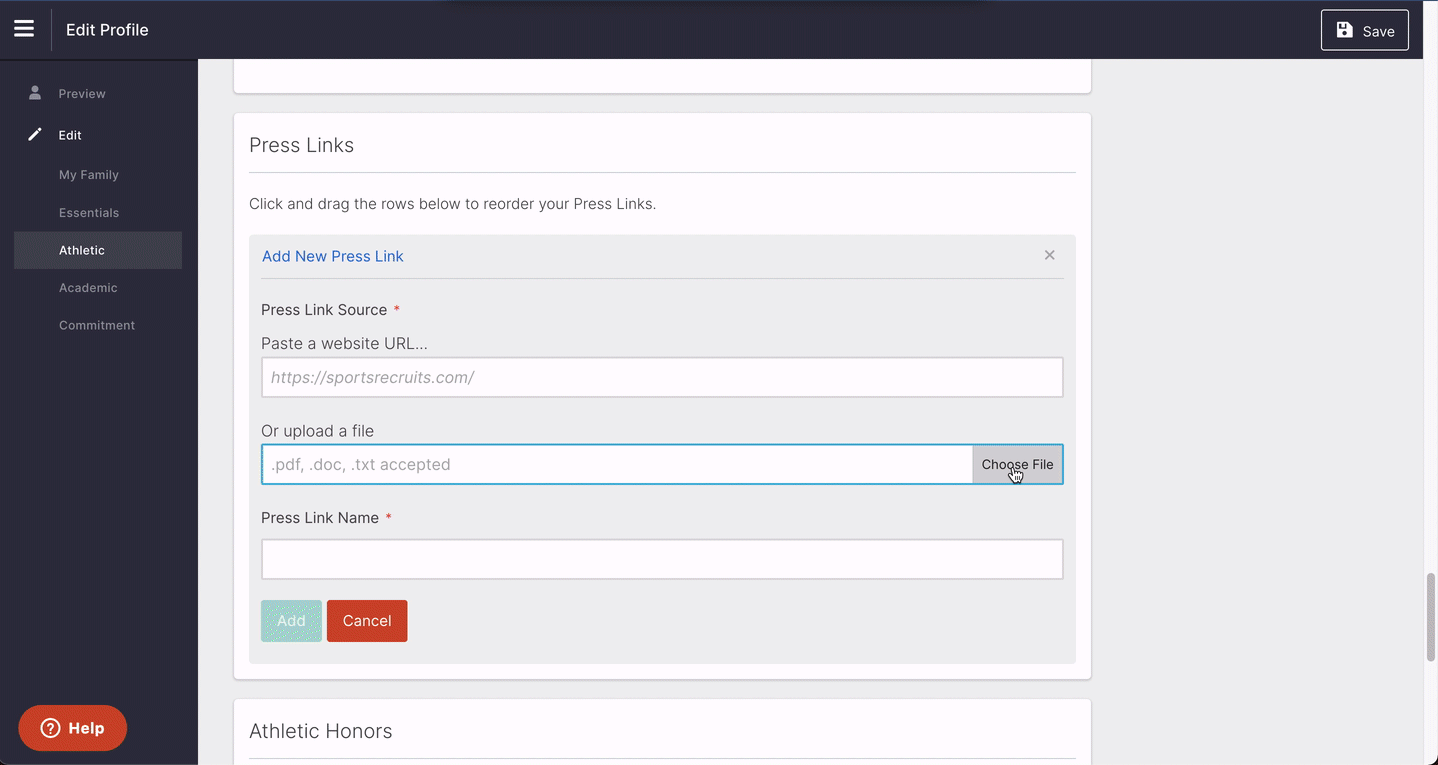 What do College Coaches see?
When a college coach clicks on a Press Link from an athlete's profile, that document or url will automatically open up for them. Allowing them to view and read the entire recommendation or endorsement letter.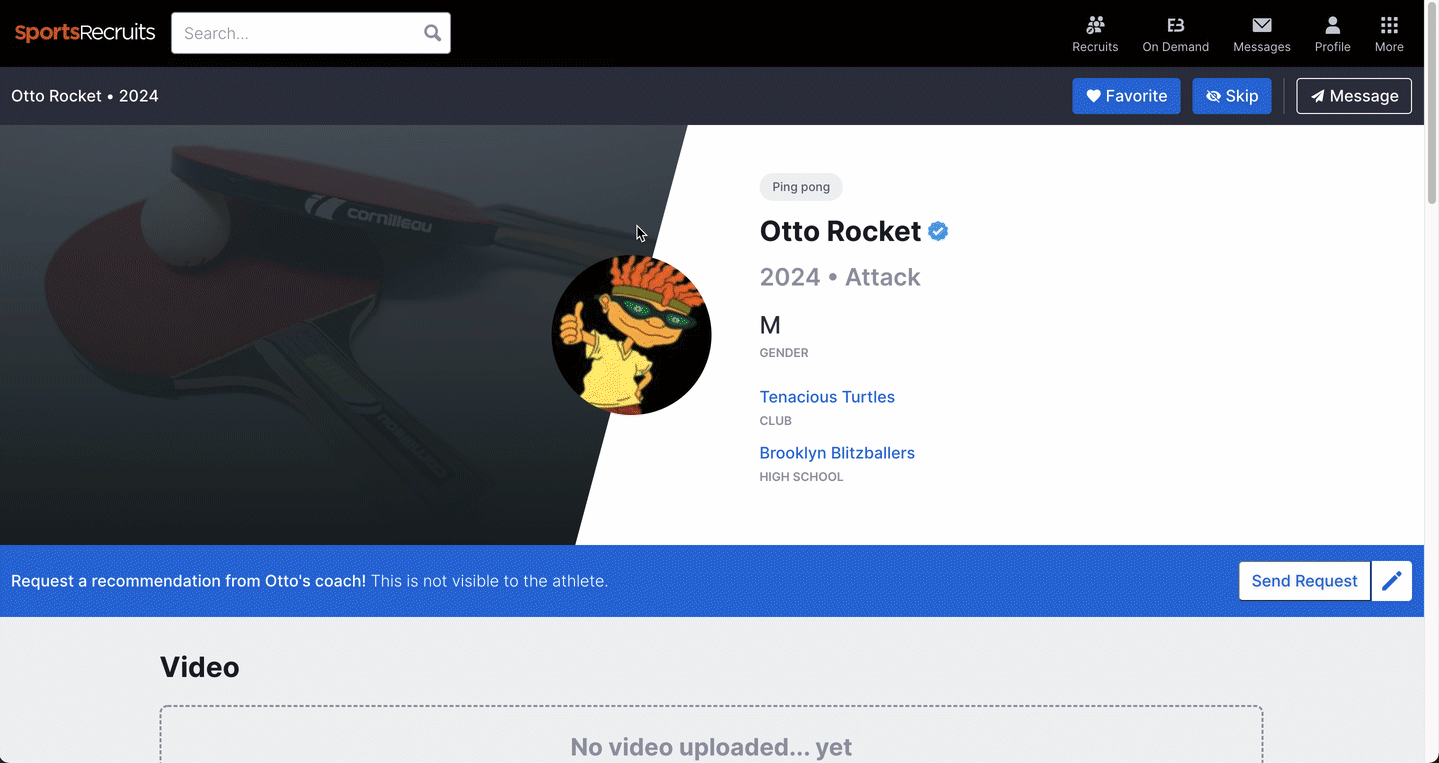 If you would like to provide more information to your athletes about the Press Links Section, you can utilize the following article: How to Use the Press Links Section