You can now organize the order of your organization's teams on your Club or High School page!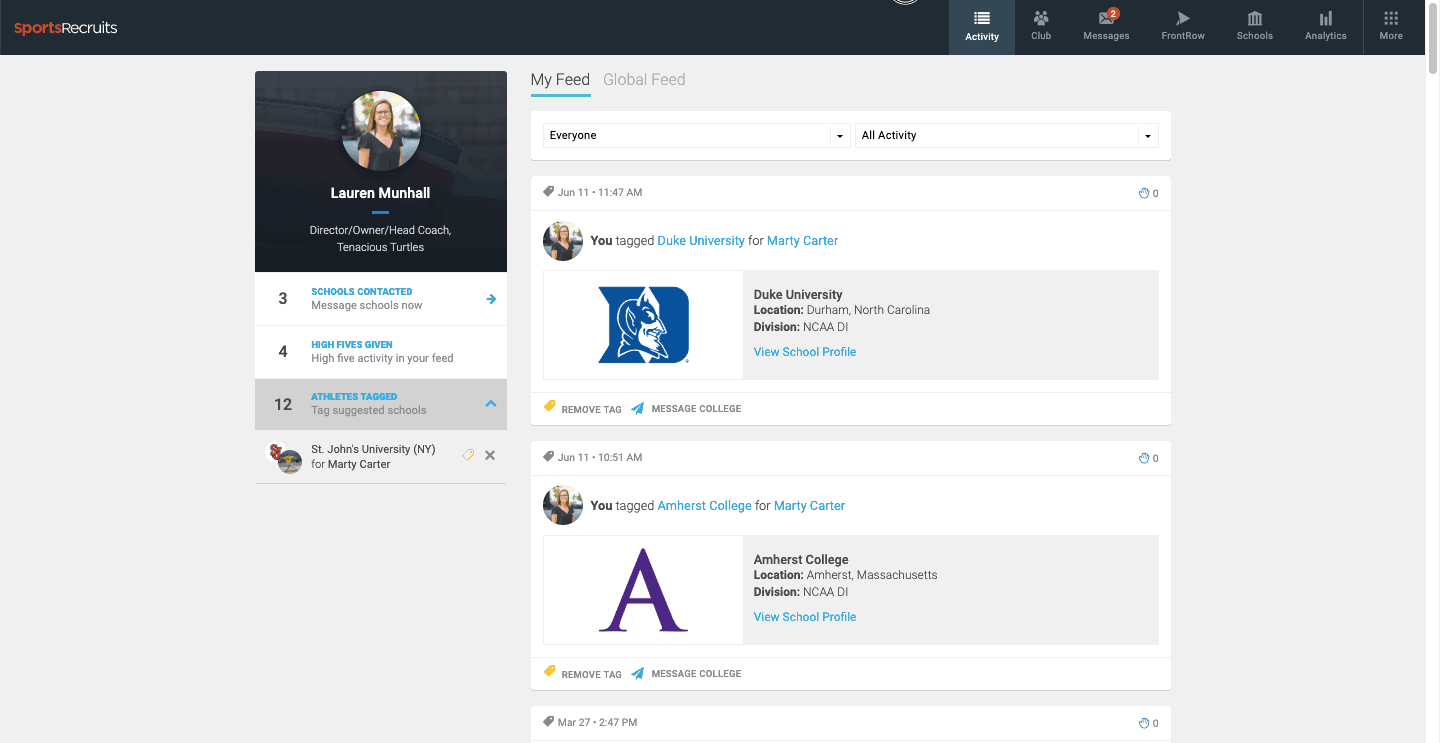 Arranging the Order of Your Teams
Follow these steps below:
On your activity feed page, click the "Club" or "High School" button on the top toolbar.

Click on the

"Teams"

tab on the left-hand side.

Then, from the list of teams, drag the teams in the order that you wish

To see the order on your club team's profile page, click on the "Storefront Preview" button
Need help organizing other aspects of your organization's storefront? Find your answers here!
Why SportsRecruits?
SportsRecruits is a one-stop-shop recruiting website to help manage the college recruiting process for everyone in your organization. Organization staff members build out their program's team page. Individual student-athletes fill out their academic/athletic recruiting profile. And college coaches search your organization/athlete's page for a quick and easy way to get the information they need to pursue a prospective student-athlete. Get started here!