Make sure that your organization's profile information is up-to-date! It is important to make sure that your information is accurate and to showcase a good storefront for your organization!
How to Update Team Information
On the Activity Feed page, navigate to the "Club" or "High School" button on the top toolbar

Then, click on the tab labeled "Club Details" on the left-hand side

On the "Club Details" page,

you can update all of the team's information

Fill in the team name, city, state, and zip code

You can also add a team photo or logo by clicking "Upload Photo." This photo should be at least 300px x 300px.

Click "Save"

To double check, click on the "Storefront Preview" tab

You will be directed to a preview of your club's profile page. Here, you will see the updated information.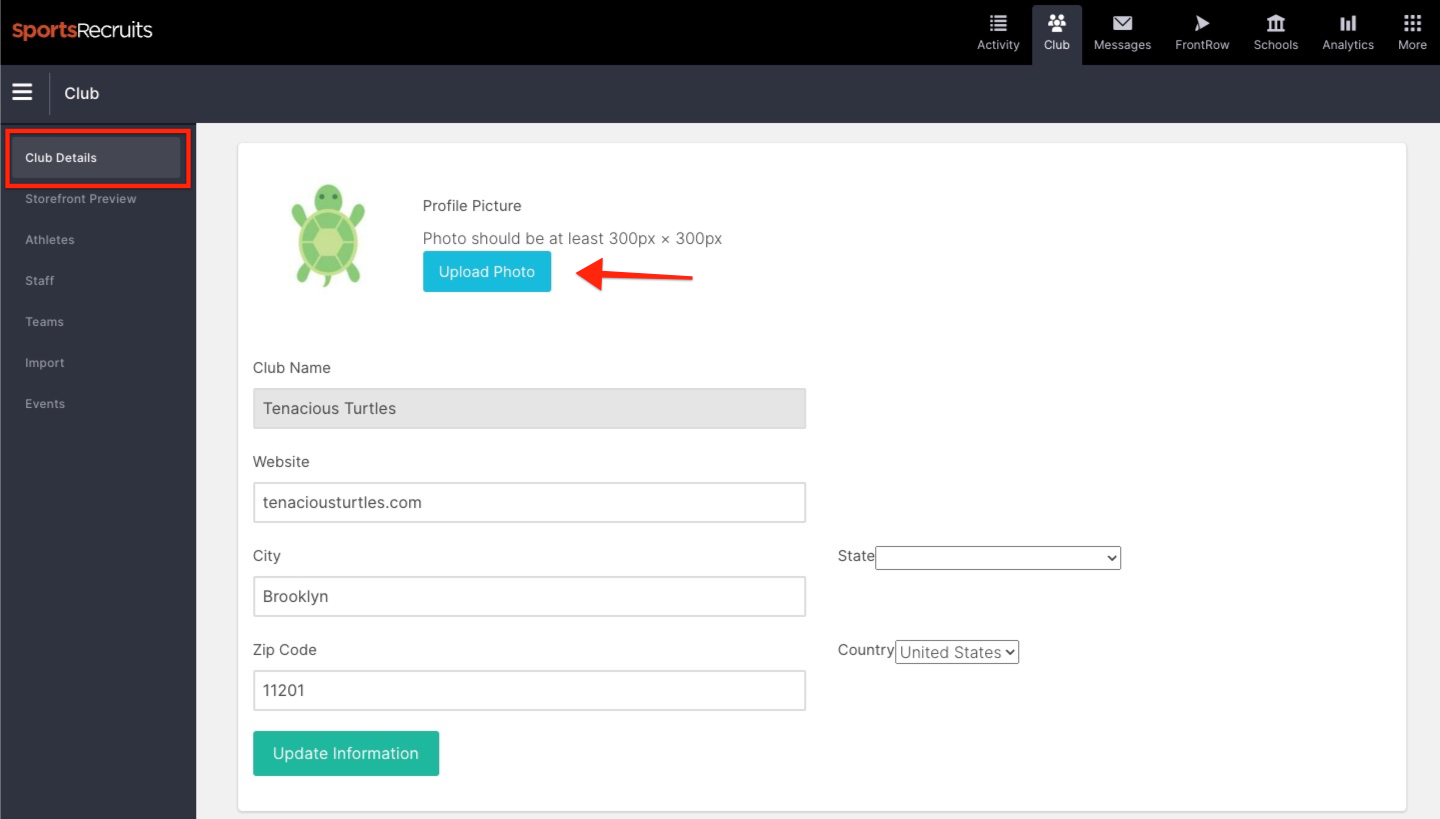 Creating Unique Team Names
When you create a new team, it is required that it have a unique team name (no duplicates). This is important so that each team will have a unique team/storefront URL for college coaches to view and access athletes on each team. If you type a team name that is already taken, you'll see an error message appear in red font.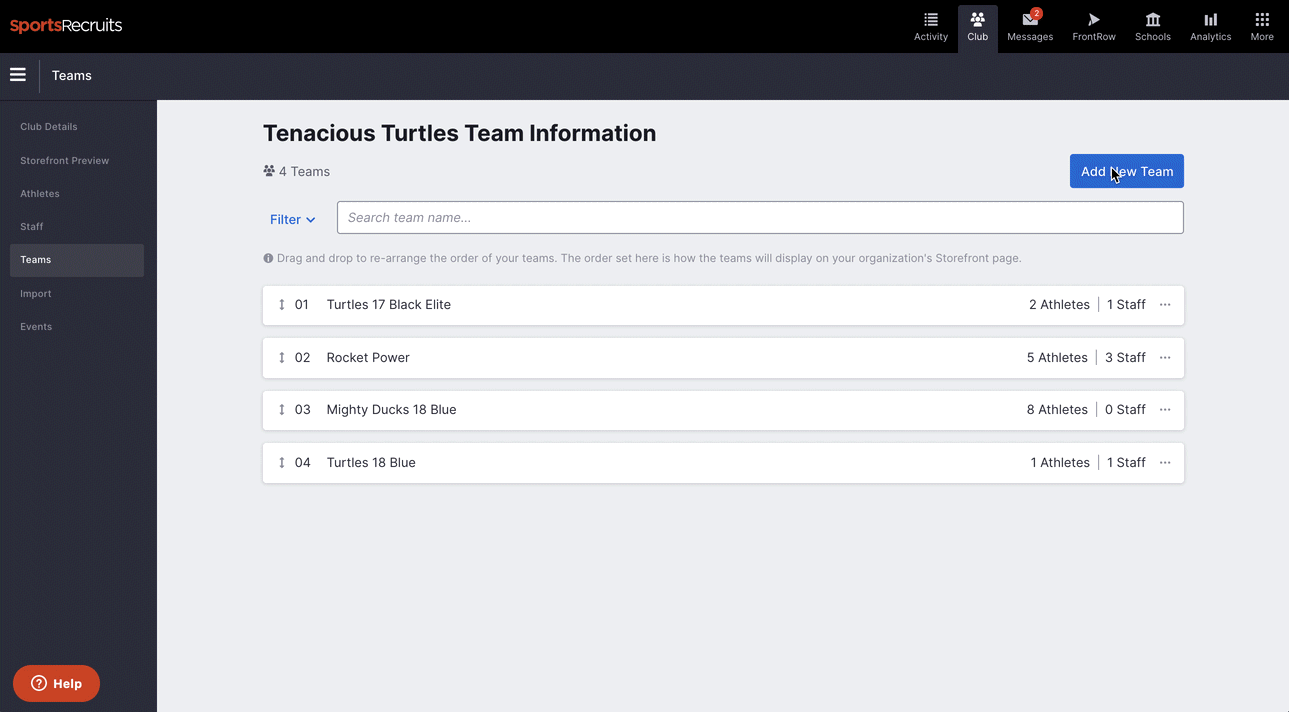 Interested in SportsRecruits? Click here to get your Organization started today!