If you are an integrated club or high school with SportsRecruits, as a director, recruiting coordinator, or coach, you are able to keep track of your student athlete's activity on the platform. Staff members are able to see student-athletes' full recruiting profiles, messages they have sent to college coaches, and what college coaches have viewed a student-athlete's profile.
How to View A Student-Athlete's Profile and Activity
On your dashboard page, click on the "Club" tab

Then, click on the

"Athletes"

tab on the left-hand side

To search for an individual student-athlete's information, enter the student-athlete's name into the search box

Click on the student-athlete's name

You will be directed to the student-athlete's profile page. Look over the profile and make sure that it is complete!

Click through the rest of the tabs to review your student-athlete's profile activity

If you notice minimal activity from a student-athlete, send a quick message to encourage them to use the platform.
You can also send a blast message directly from this page by clicking on

"blast message"

if you notice that an entire team's activity is low.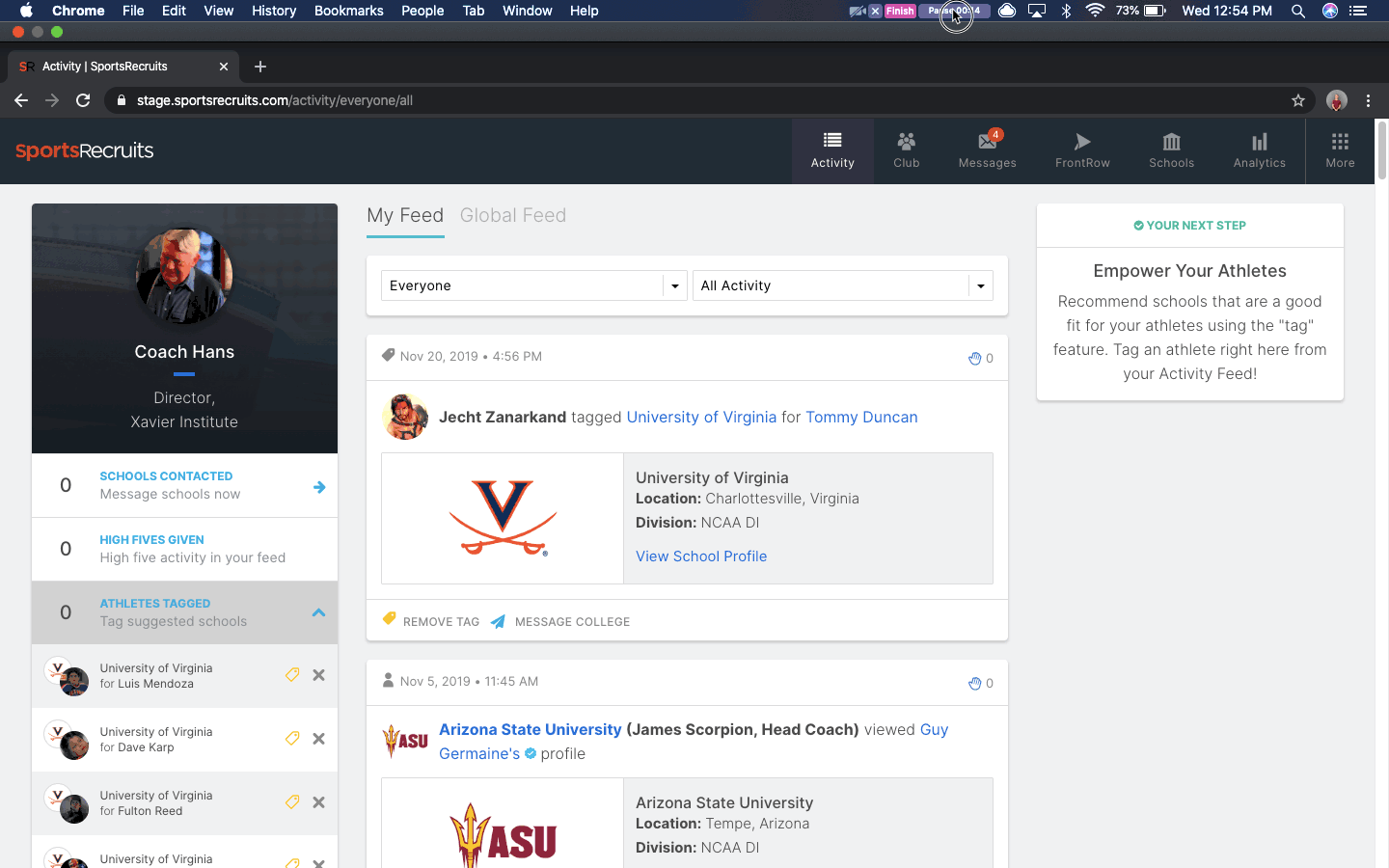 Why SportsRecruits?
Having your club or high school integrated with SportsRecruits provides you and your staff more transparency throughout the recruiting process. You are able to see exactly which college coaches are taking the time to learn more about your student-athletes, who have watched their highlight video, who have read their transcript and who have communicated with them.
The college recruiting process is complicated. Through our college recruiting website, you are able to keep the process organized for all of your student-athletes and staff.
Interested in getting your organization signed up with SportsRecruits? Sign up today for free!