Keeping your student-athletes accountable in the recruiting process is an extremely important job for your organization. As an administrative staff member, you have the ability to export your student-athletes' information with our "Download Athlete Data" button. The information you have access to will help your staff see who is using SportsRecruits and who is not. It will also give you access to the student-athlete contact data that you store in our database.
Some important information that you have access to:
Has Image - This lets you know what student-athletes have a profile image and which do not (remember college coaches are 3X more likely to view your profile if you have a profile picture)

Last Login - This is the date that the student-athlete has last logged in.

Onboarding Link- Use this if a student-athlete is having trouble logging in or if they deleted their onboarding email from SR. This link will allow them to reset their password for their account.

Email Addresses - If you need to access all of your athletes' email addresses on SportsRecruits, this is an easy place to find them.

Has Password- This indicates if the student-athlete's email address has a password set for it.

Additional Information (height, dominant hand, athletic honors) - will show you how in-depth each athlete has filled out their profile.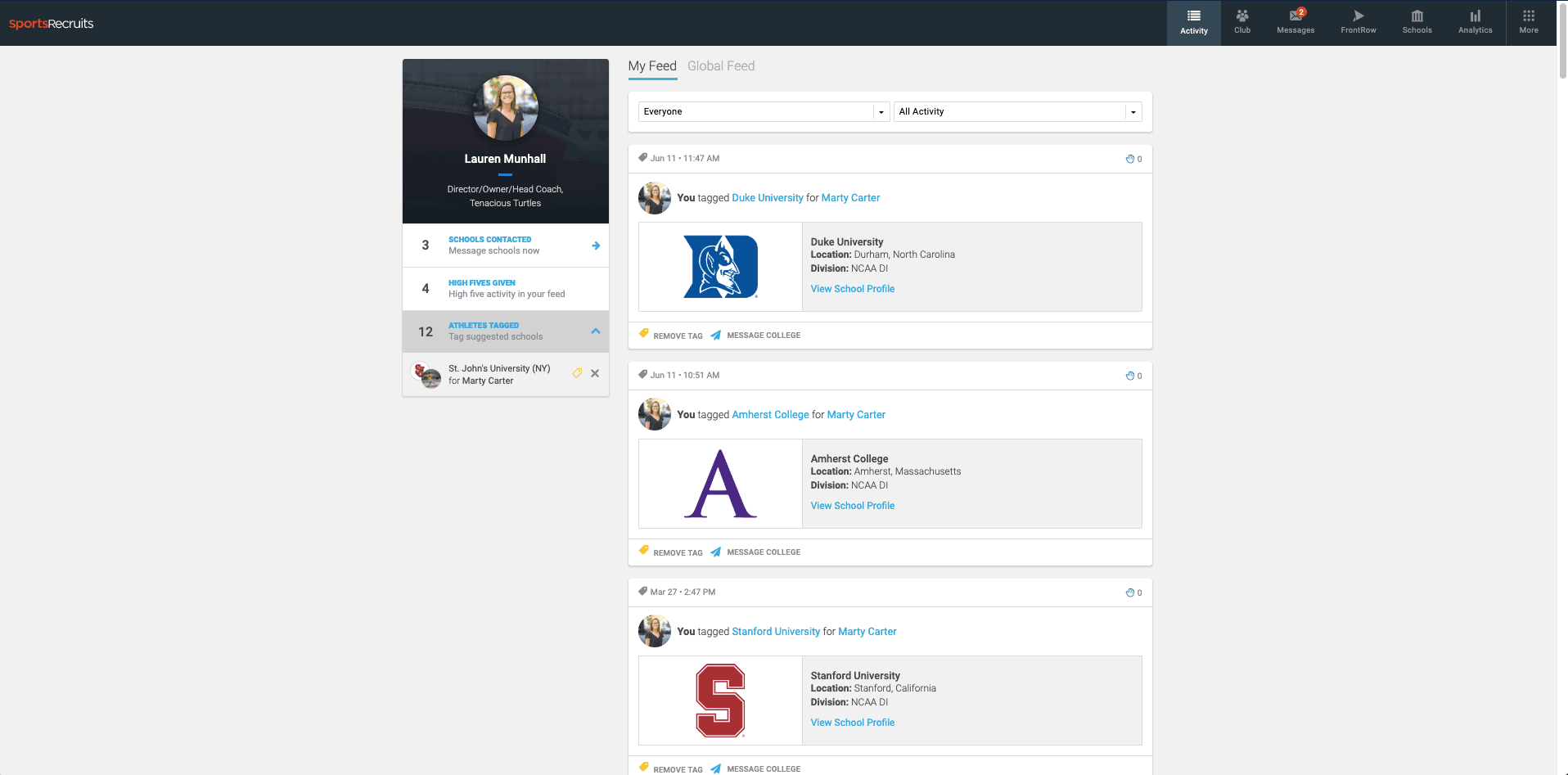 Steps to Download the Accountability Report/Onboarding Links (CSV):
From the activity feed, click your organization type denoted by "Club" or "High School" on the top toolbar

If you're not there already, choose "Athletes" on the left-hand toolbar

At the bottom of all of your listed athletes, you'll see a "Download Athlete Data (CSV)" button

If you do not see this option, you may not be an administrator on your account. Please contact your CSM if this is the case.

Once you click that button, an export of your club athletes with their on-boarding links will be downloaded to your computer
Looking to get your organization started with SportsRecruits? Sign up today!