It is important to make sure your rosters are always up to date, and we understand that student-athletes join and leave teams sporadically. SportsRecruits makes it easy to manage your rosters throughout the year. You are able to add student-athletes to your organization in just a few easy steps!
Steps to Add Student-Athletes & Assign them to the Correct Teams:
From the Activity Feed, navigate to the

"Club" or "High School" 

tab on the top toolbar.

Then, click on the tab labeled

"

Athletes

"

on the left-hand side.

Click

"

Add to Roster

"

and from the dropdown select "Add an Athlete." Fill out the student-athlete's information. The required information includes first name, last name, player email address, and graduation year.

Assign the player to the correct team by searching the correct team name or choosing from the available list.

Click

"

Save

"

to save the information.

As soon as you hit "Save," the new student-athlete is automatically sent a welcome email in order to access their SportsRecruits account

To confirm the addition, search for the athlete's name on your roster on the "Club" tab. 

The athlete will also be added to your organization's profile page. To see a preview of this page, cl

ick on the "Storefront Preview" tab

. Here, you will see the updated information. Note there may be a short delay before the information loads.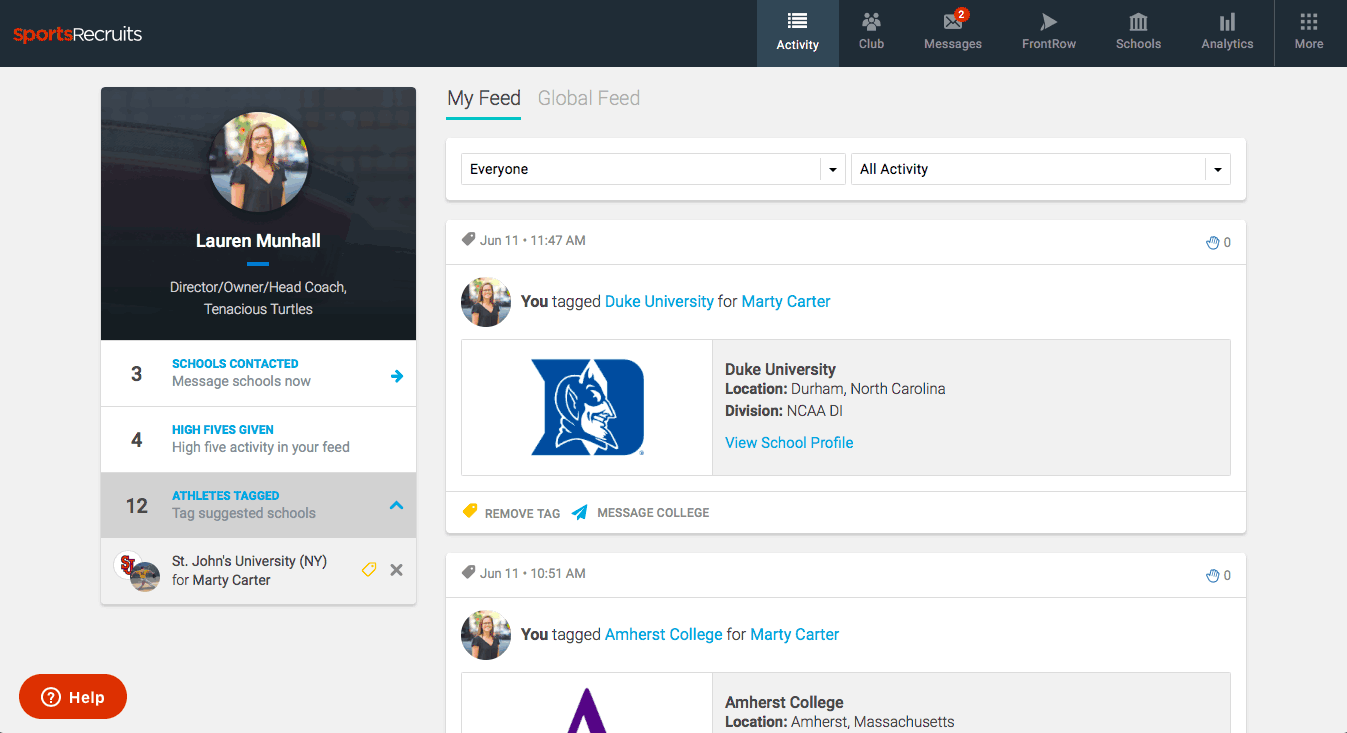 How Do I Remove Athletes That Have Already Been Added?
If you are looking to remove a student-athlete from your organization check out our article, "Remove Athletes".
What is SportsRecruits?
SportsRecruits works with thousands of organizations across the nation to provide them with the tools they need throughout their college recruiting process. By using SportsRecruits, high schools and club organizations are able to stay organized and aware of all of the progress their student-athletes make throughout their recruiting process.  Staff have full access to the student-athlete profiles, their favorites lists, and messages with college coaches.
To learn how you can get your organization set up on SportsRecruits, schedule a call here!