SportsRecruits tracks each time a college coach views a video on your profile.
When college coaches click on the link embedded at the bottom of each message you send, they are automatically logged in and redirected to your
profile
. You will then receive a notification for each additional video they view on your profile.
View Count on My Video
You will see when they do this in the "Activity" section of your profile. If you filter the "Views" on your activity feed, you will be able to see which college coaches watched a particular video and when they watched it.
If someone finds your profile online, they are taken to your public profile. This public profile still hosts your video, but it has minimal personal information available to anonymous users.
Note: The video count increases each time a coach or an unknown person views your video -- this includes family, friends, high school and club coaches, and other visitors.
We can only track who views the video if the college coach is logged into SportsRecruits, meaning they click on the link embedded into the bottom of each message or proactively logged in on their own.
In short, is that college coaches may be watching your video when they are not logged in, or other viewers may watch the video anonymously. This is why messaging coaches through your messaging system is SO IMPORTANT.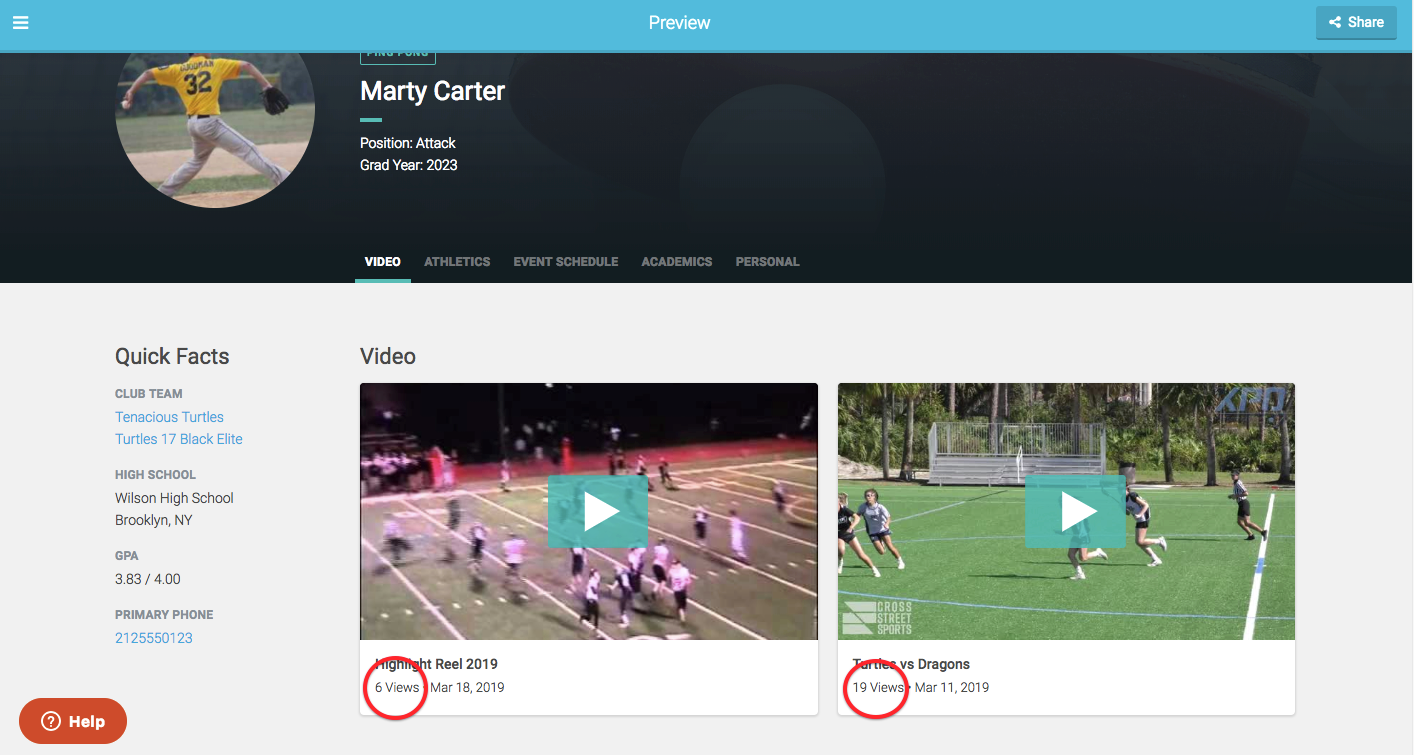 Why SportsRecruits?
SportsRecruits is here to help you throughout your college recruiting process by providing you with total transparency. You will know whenever a college coach not only looks at your recruiting video, game, or skills tape, but you will also know when a college coach looks at your SportsRecruits profile or transcript.
To learn more about these notifications check out our articles: "Which Coaches View my Profile."
If you are interested in signing up for SportsRecruits, click here!