First of all, the SportsRecruits family would like to congratulate you on all of the hard work put into your commitment! After you post your commitment to your SportsRecruits profile, make sure you share the exciting news on your Twitter and Facebook accounts as well!
How to Add Commitment to Twitter or Facebook Account
1. Click the "Profile" tab.
2. Click "Commitment" on the left side of the page.
3. Click on either the "Facebook or Twitter" Icon to share your commitment.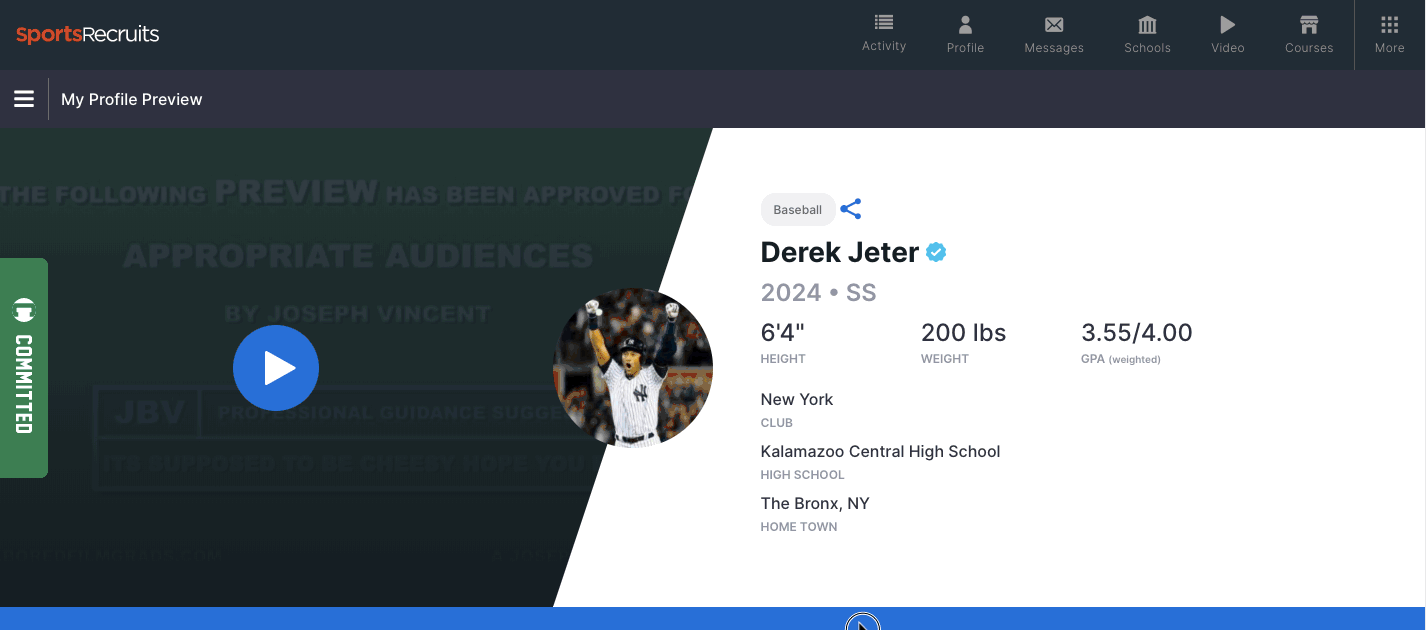 Now not only will college coaches be able to see your commitment on your SportsRecruits profile, but your friends and family will be able to see the exciting news as well.
Why SportRecruits?
SportsRecruits is an online college recruiting website where student-athletes are able to easily connect with college coaches across the country. SportRecruits provides student-athletes and their families with an easy and efficient way to showcase their student-athletes athletic and academic information in one place!
Sign up for a free recruiting profile today!