First of all, the SportsRecruits family would like to congratulate you on all of your hard work put into your commitment!
Let's cheers to your commitment by displaying it on your SportsRecruits profile for college coaches and student-athletes to see! After you commit, it will show up on the Global Feed and your student-athlete profile.
To Add Your Commitment:
Click the "Profile" tab

Click "Edit"

Click on the "Commitment" section

Search your school's name

Click "Save and Display on Profile"
Share your commitment on your social media by clicking the Facebook and/or Twitter logo

Navigate to the "Preview" page and view this on your profile!
Your college commitment will now be on your SportsRecruits profile to let college coaches know you're a committed student-athlete. We can't wait for signing day when you sign your National Letter of Intent!
To share your commitment on your Twitter or Facebook account, check out our article here.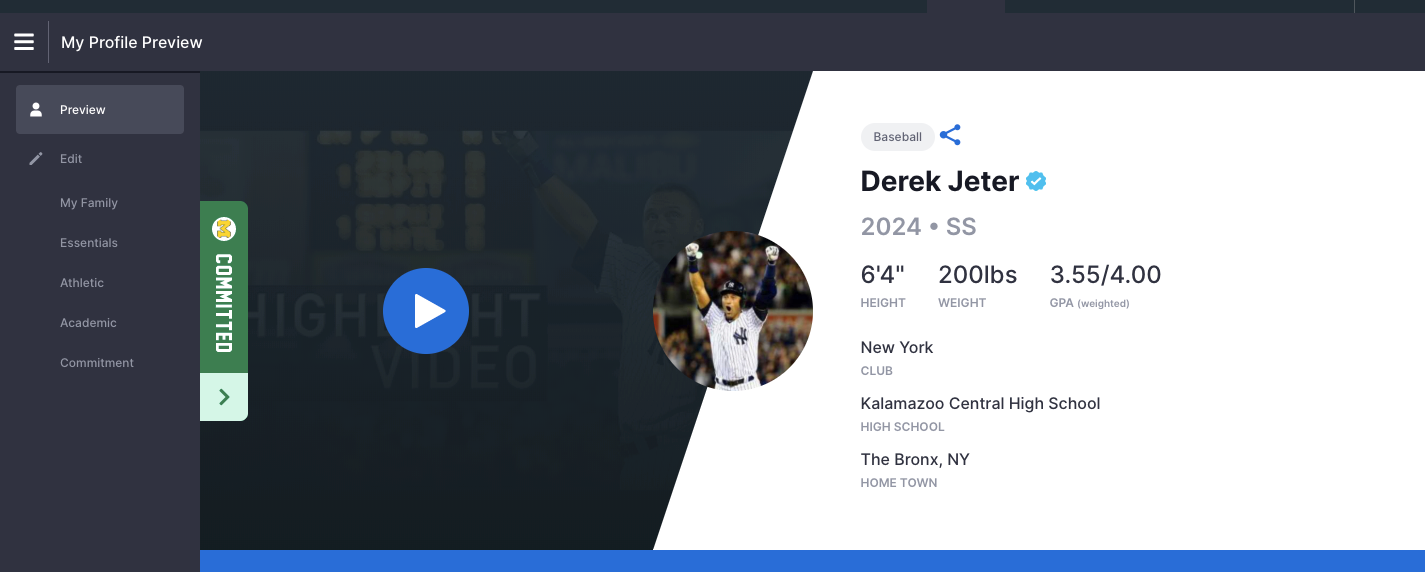 Note: If you logged your commitment by accident, reach out to help@sportsrecruits.com
If you would like to have your commitment posted to our SportsRecruits social media channels, reach out to help@sportsrecruits.com.
Why SportsRecruits?
SportsRecruits is a college recruiting website that empowers high school student-athletes to play college sports. We know that the college search and recruiting process can be intimidating so we've created SportsRecruits as a way for high school student-athletes to display their academic and athletic achievements, highlight videos, and message college coaches. Our platform notifies student-athletes in real time when a college coach looks at their profile. Are you looking to commit to your dream school today?
Sign up for a free recruiting profile today!