As the recruiting process gets tougher and tougher, the importance of having a highlight reel for coaches to view goes up and up.
There are a lot of video editing softwares out there in the world in which you can build a highlight reel, but a lot of them cost money.  However, there are some free editing softwares that will get the job done.  For PC users, Windows Movie Maker can be downloaded for free if it isn't already installed on your computer.  Simply click here and follow the instructions to download the pop up.  This was designed with the non-technical computer user in mind, and is very straightforward and easy to use.  
 Check out the video tutorial below to see how to get it done.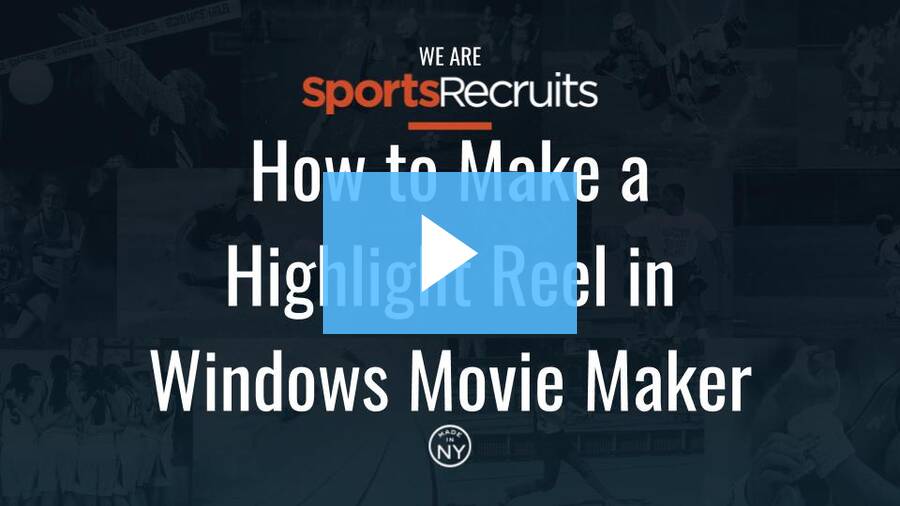 We have also supplied a basic background template for you to use for your title card information.  Simply click here to download them straight to your computer.
If you are looking to save time and have a more professional highlight reel done, we can absolutely help you with that.  Just email us at help@sportsrecruits.com and one of our Customer Success Specialists will be in touch with you ASAP.

If you need more information on what to actually put in a highlight reel, click here to watch a recap of our webinar on the do's and don'ts of building a highlight reel.