The SportsRecruits messaging system serves as a way for your organization's staff to communicate with individual athletes. Whether you need to set expectations, communicate recruiting information, notify that athlete the reason you tagged a certain school for them, or tell them about a college coach that is interested in them, the messaging system is a quick way to ping them. Rather than using exterior email accounts or texting, this messaging system allows you to keep all recruiting communication in one place.
Messaging Individual Student-Athletes From the Messages Tab
Click "Messages" on the top toolbar

Then in the top right-hand corner click "Compose"

When the new message opens up, start typing the name of the student-athlete in the "To" field

Type your message, then send away!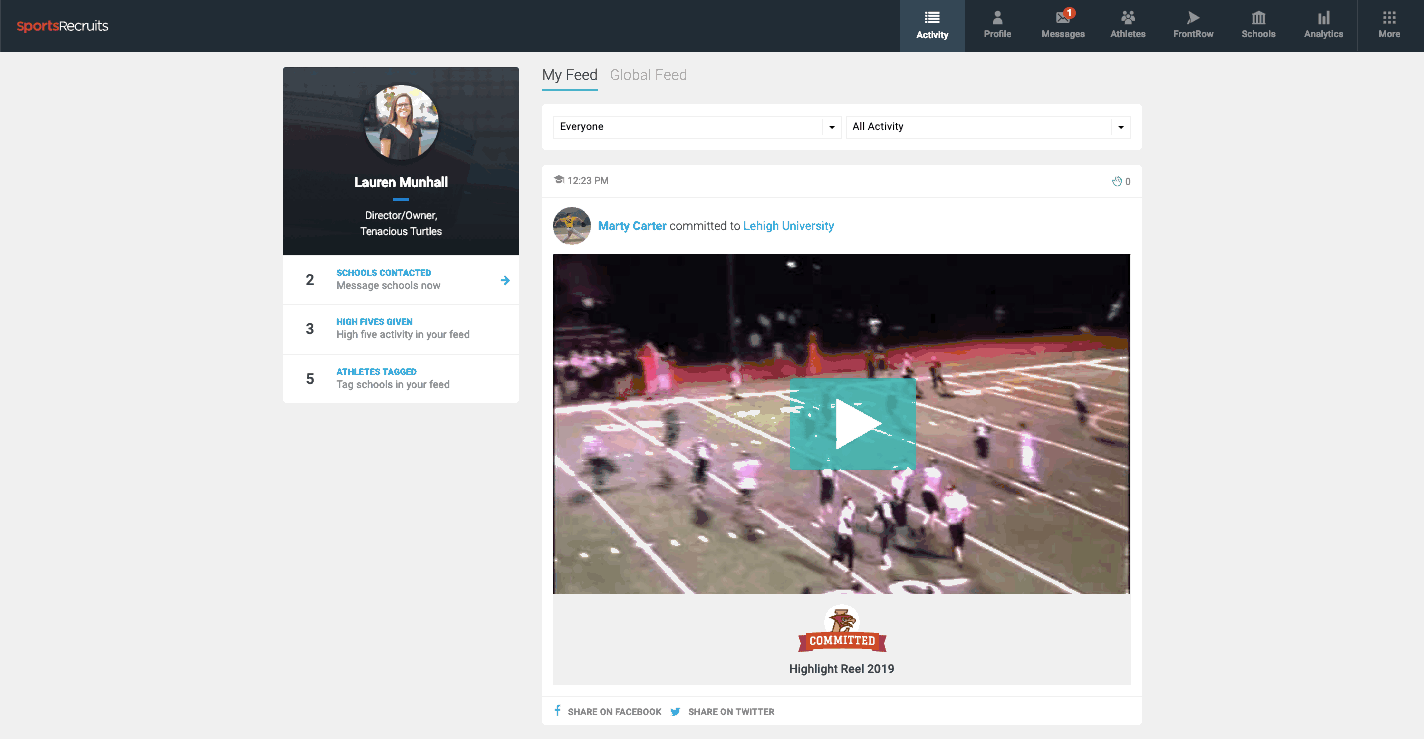 Messaging Individual Student-Athletes From the Athletes Tab
Click "Club" or "High School" on the top toolbar

Then on the left-hand navigation bar, click "Athletes"

Find the student-athlete you'd like to message and click the settings wheel to the right of their name

From the dropdown choose "Send Message"

A new page with a message to this student-athlete will open up

Type your message, then send away!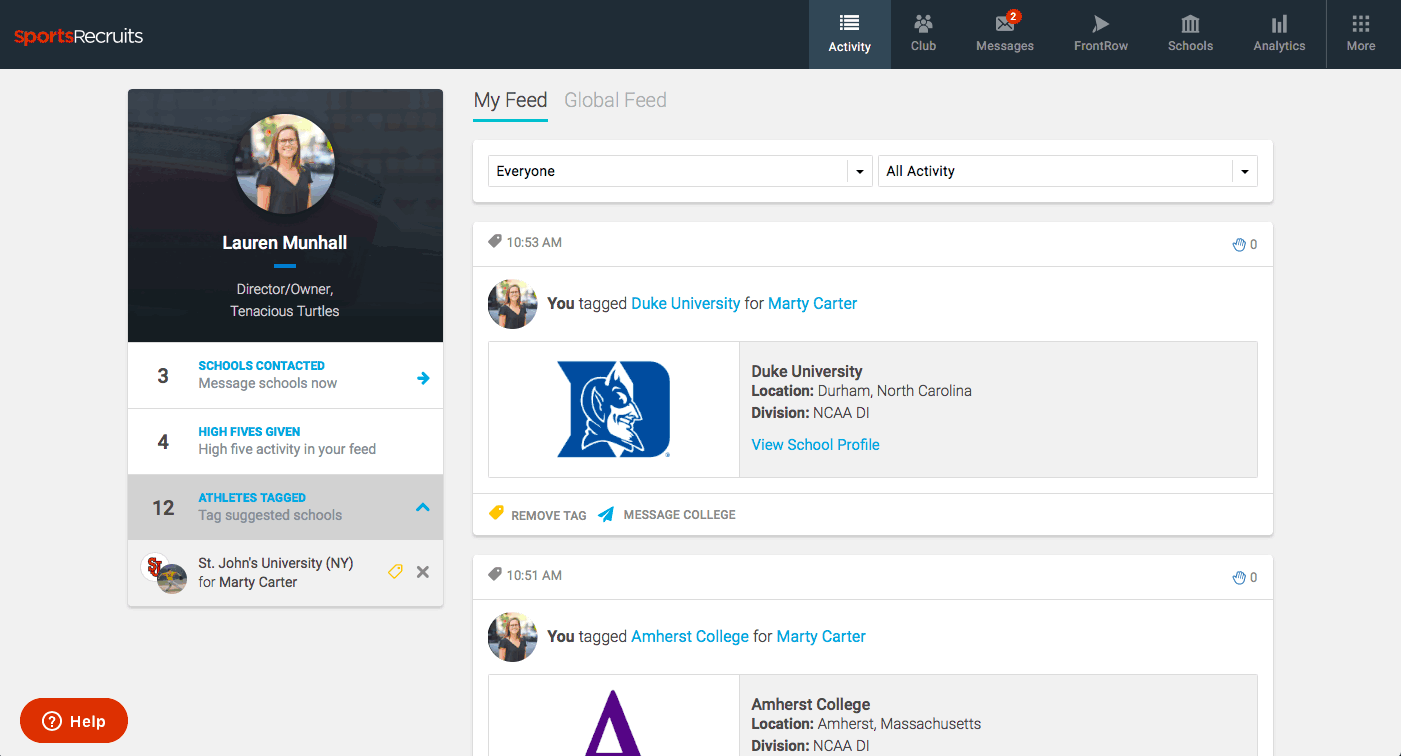 When you send a student-athlete a message via SportsRecruits, they will receive an email and text notification about the message. This notification includes a direct link for that student-athlete to pop in and respond to your message. This way, they are brought directly into SportsRecruits and can take action on the subject of your message.
The messaging system also allows you to blast message all of your athletes - 'Blast Messaging Athletes through SportsRecruits'
Interested in getting your organization signed up with SportsRecruits? Sign up today for free!