The activity feed is your home base - Its primary function is to outline all of the interactions happening between you, college coaches, and your club or high school coaches. Think of it like your timeline on a social media site. There is additional functionality built into the Activity Feed to make managing your favorites list and messaging college coaches as efficient as possible!
Interacting with Coaches from Your Target List
On the left-hand side of the activity feed, you'll find a preview of your target list of schools. To the right of each of the colleges on your list, you'll see a blue arrow icon. From here, you can compose a message to the staff at that program with a single click.
Simply click the blue icon and a message is automatically generated, with all of the coaches at that program populated as the recipients of the message. This can make the tedious process of emailing college coaches far more efficient.
You'll also notice the "Red heart" next to each program on your favorites list. If you decide that that program is no longer a good fit for you, you can "unfavorite" the school by clicking on the red heart. Once it is no longer red, that means the school will be removed from your target list of schools.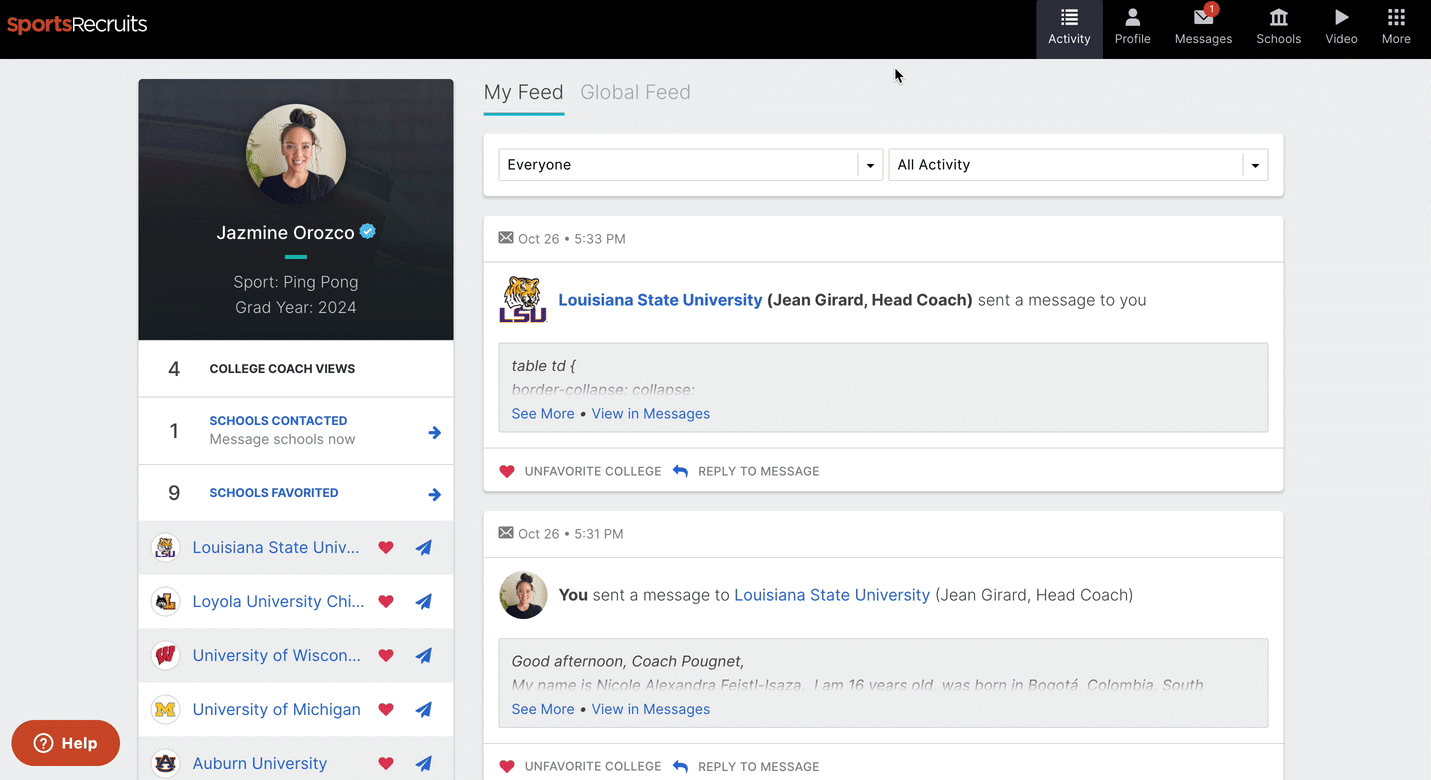 *Note: College coaches can see if you have favorited their school, but they will NOT receive a notification. College coaches are NOT able to see which other schools you have favorited.
Interacting with Coaches from Activity in the Feed
In the activity feed, you may notice that your club or high school coach has tagged a college for you. Or maybe a college coach, from a school that you have not yet considered, has viewed your profile. If a college coach views your profile before you have even initiated contact, this could be a great opportunity for you to send an introductory email. If you are not sure what to say, check out our sample message to a college coach.
Each activity on the platform has its own badge on your feed. On each badge, you'll notice a "heart icon." If the heart is red, that means the school is already a part of your favorites list. If it is "gray," you can quickly add this school to your favorites list by clicking the heart icon.
Next to the heart icon on each badge, you'll notice a "blue arrow." This icon functions the same way as the blue arrow on your favorites list! With a quick click of the icon, you will compose a message to all of the staff at that program. You will be taken to the SportsRecruits messaging system with the coaches from that college already in the "To" field.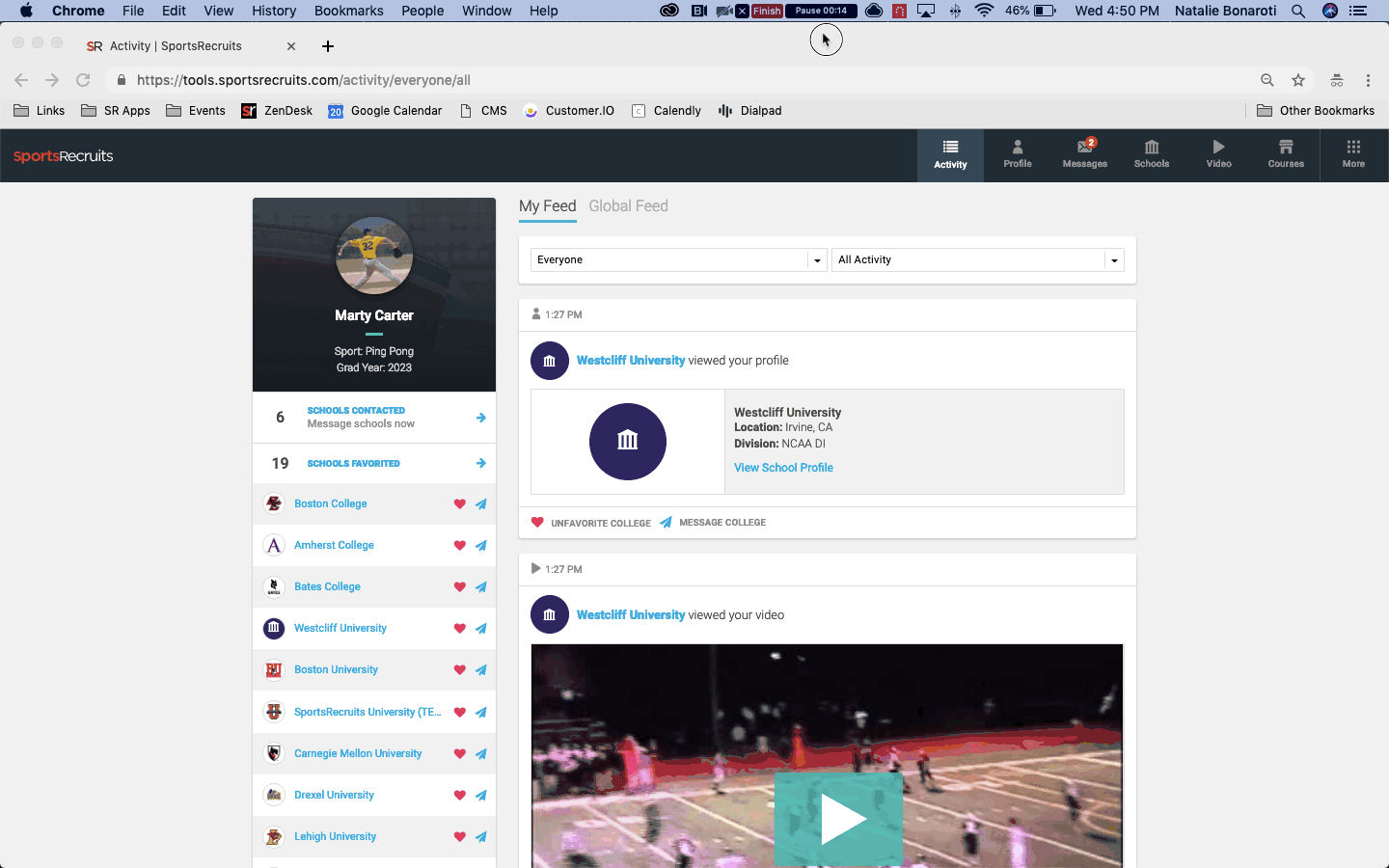 What is SportsRecruits?
SportsRecruits is a college recruiting website that was created for student-athletes and organizations to take control of their recruiting process. On SportsRecruits you are able to host all of your athletic information, academic information, and recruiting videos in one place for college coaches to see with just one click!
Are you looking to jumpstart your recruiting process? Get started with a free profile today!