The Intercollegiate Women's Lacrosse Coaches Association (IWLCA) has formulated a digital partnership with SportsRecruits. Through this partnership, the IWLCA has endorsed SportsRecruits to power the underlying technical and support framework of IWLCARecruits. IWLCARecruits is a technology platform, which you and your staff will now have completely free access to.
Every women's lacrosse student-athlete has free access to create a profile on IWLCARecruits. At its launch in April of 2021, IWLCARecruits was host to over 35,000 women's lacrosse profiles and over 20,000 women's lacrosse videos from events around the country on EventBeacon On Demand. These numbers continue to increase, and this partnership aims to simplify women's lacrosse recruiting process!
Here are some of the key features of IWLCARecruits:
All recruitable high school athletes who attend any IWLCA or other high level recruiting events will be provided with an IWLCARecruits profile. This gives you and your staff access to evaluate those recruitable athletes by viewing their profiles, transcripts and videos.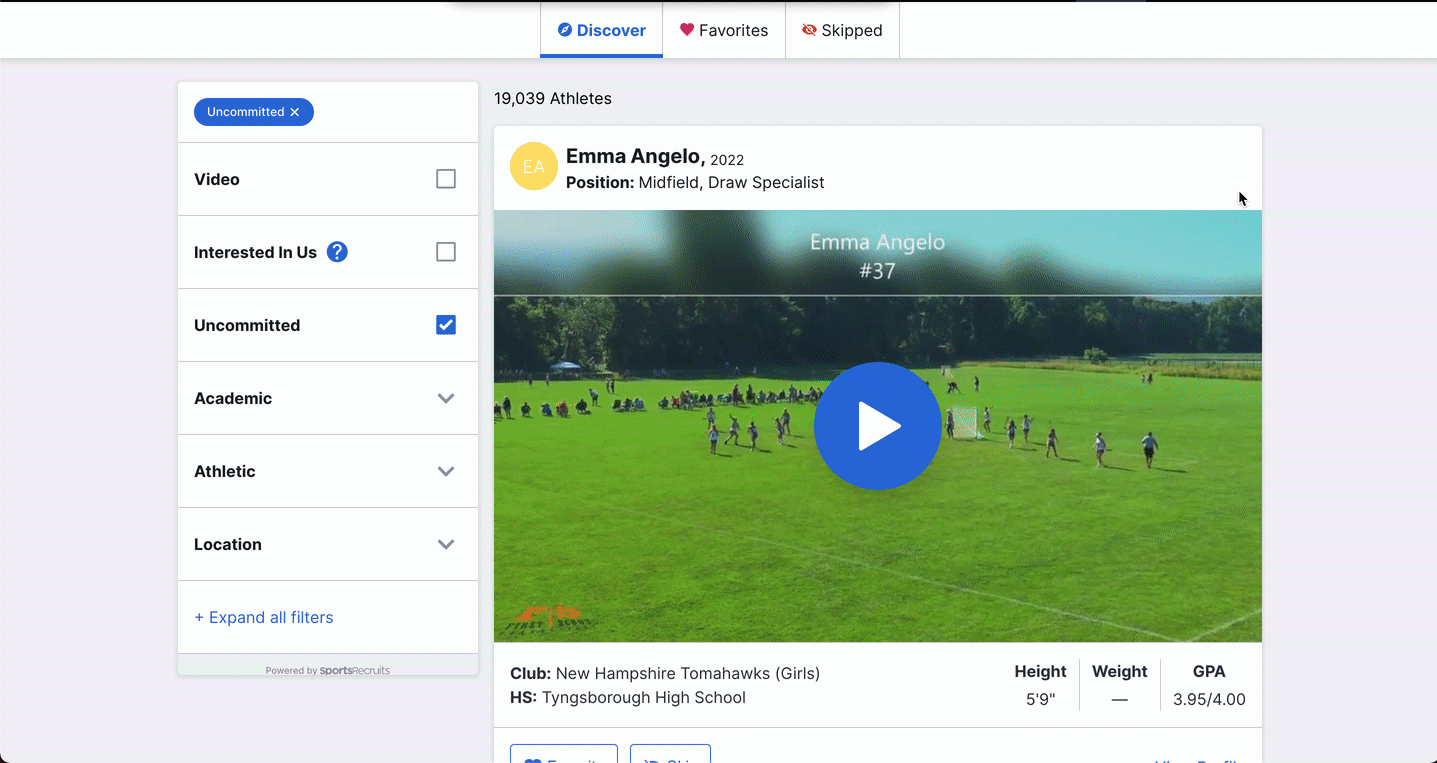 These IWLCARecruits athlete profiles flow into EventBeacon, which is our mobile app that acts as a digital coaches book where you and your staff can evaluate onsite at events. EventBeacon will be the coaches book technology for all IWLCA events this summer as well as over 30 of the top recruiting events across the country. To learn more about the app, visit our site: EventBeacon.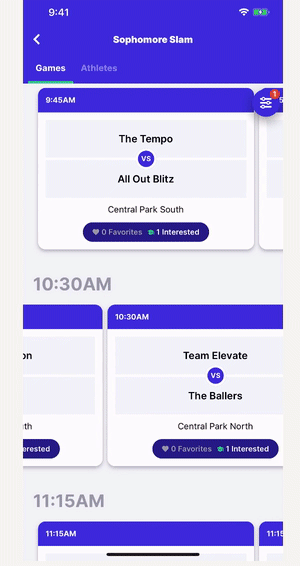 Following those major recruiting events this summer, full game film will be available to you and your staff completely free on IWLCARecruits through EventBeacon On-Demand. EventBeacon On-Demand is a video library on IWLCARecruits where you can scan through the film at your preferred speed with the team rosters in frame. The complete list of event film that will be available to you this summer can be found here: Film From 30+ Top Recruiting Events Built-In.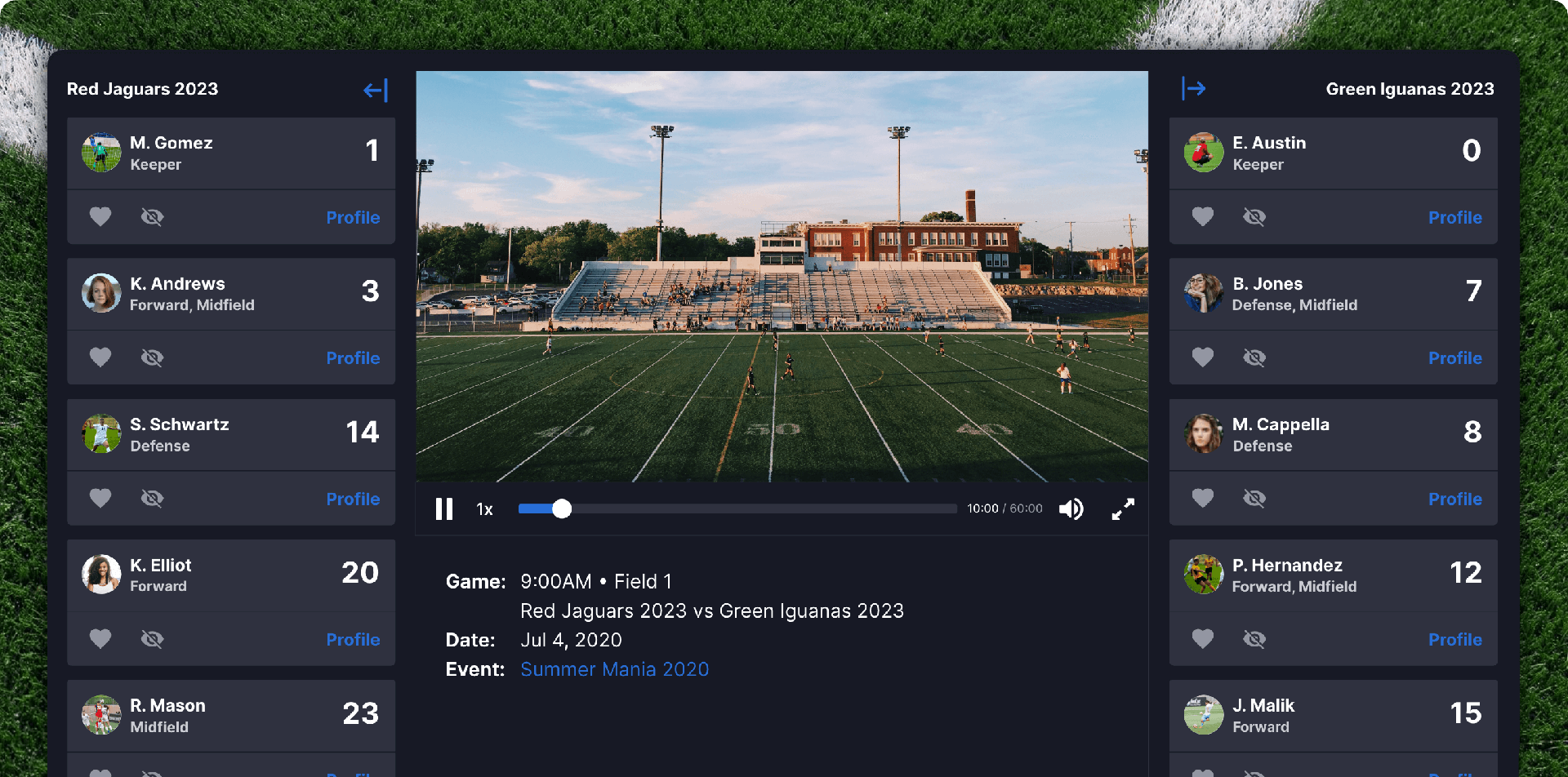 Beginning later in spring 2021, IWLCARecruits will also be compatible with Front Rush. This will allow you and your staff to push information from athletes' IWLCARecruits profiles directly into any of those databases. Arms and Jump Forward integrations to follow soon after!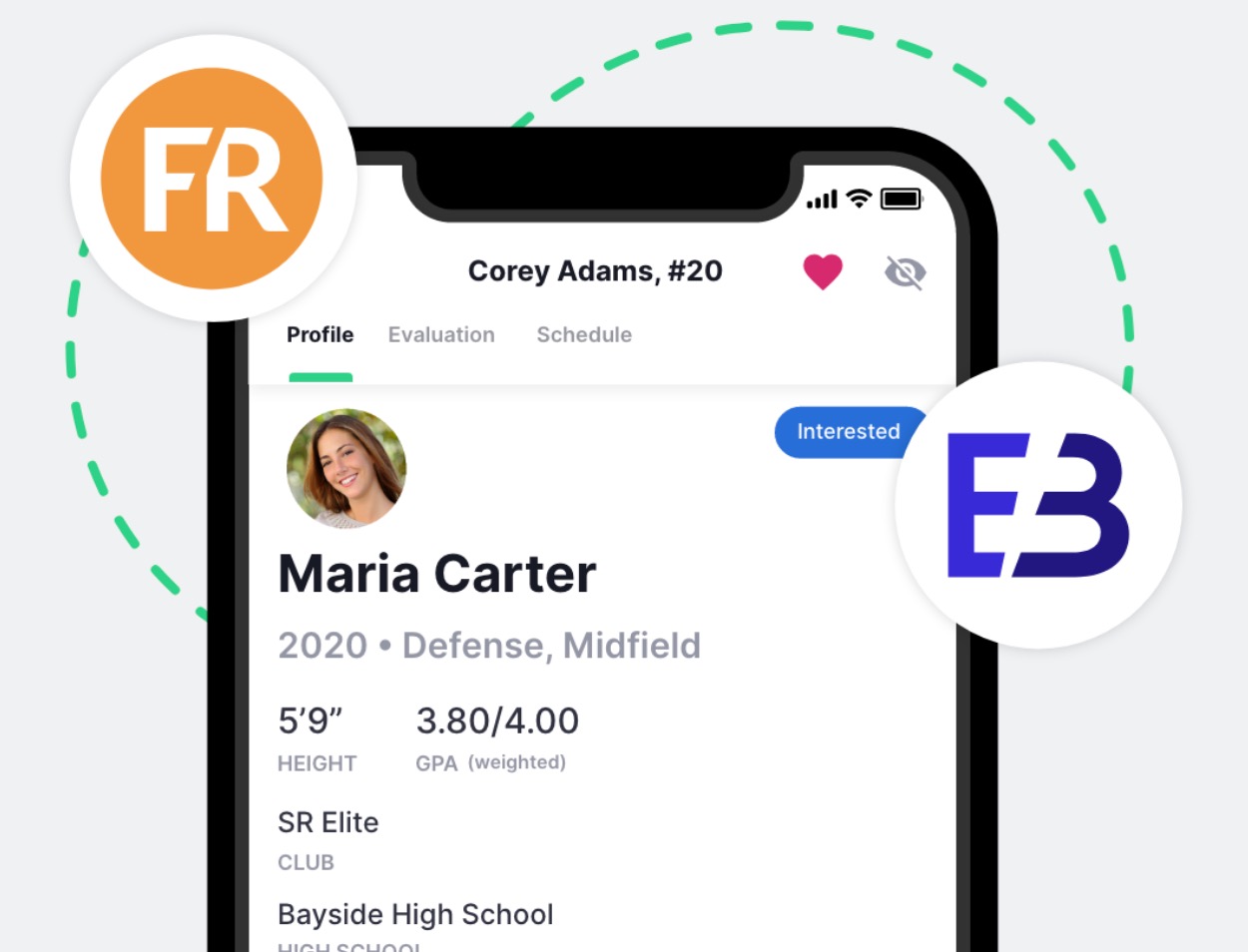 Why IWLCARecruits?
IWLCARecruits is officially the new digital home base for women's collegiate lacrosse recruiting! Through IWLCARecruits, girl's lacrosse student-athletes are able to navigate the recruiting process with exceptional ease. IWLCARecruits will be the sole software provider through which the IWLCA powers their events, finds recruits, and watches event film. Meanwhile, student-athletes are able to host all of their academic and athletic information as well as unlimited video for college coaches to evaluate from. IWLCARecruits makes connecting college coaches and prospective student-athletes as effortless as possible!

Looking to get started or log in? Check it out, here!