Each time that you log into SportsRecruits as a college coach proactively, you will be brought the Discover Feed. This Discover Feed contains a database of prospective student-athletes within your sport that you are able to filter and search through.
The Discover Feed lets you sift through the student-athletes in the sport that you coach. Each Student athlete has a title card containing their essential recruiting information. You will be able to see the student-athlete's:
Name

Position

Year of Graduation

Height and Weight

GPA

Current Club and High School Teams

Video (If Available)
To find more information on a specific student-athlete, you can click the "View Profile" button in the bottom right-hand corner of their title card. Within this profile, student-athletes are able to upload unlimited video, add transcripts, input test scores and more!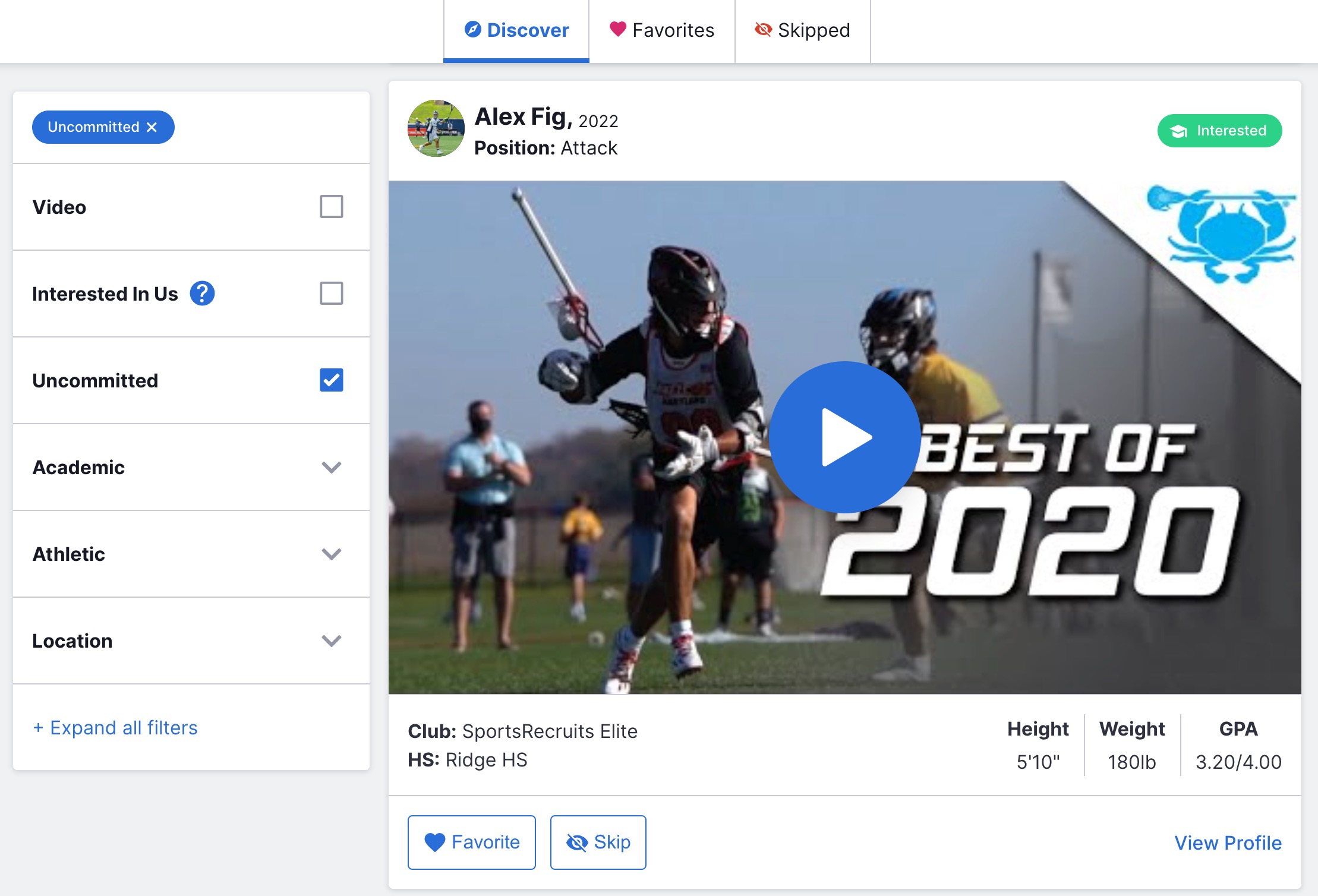 On the lefthand side of your Discover Feed, you will see a number of different categories, by which you can filter through the student-athletes within your sport. Below are some of the criteria that you can filter through to find student-athletes that meet your needs:
Interested in your Program, meaning these student-athletes have personally indicated that your school is on their list of prospective places to play at the next level
Video, only see the student-athletes that have uploaded video onto their SportsRecruits profile
Academic, filter by academic stature and graduation year
Athletic, filter by position, height and weight
Location, choose between searching for student-athletes a certain distance from your college or university, by state or by region of the United States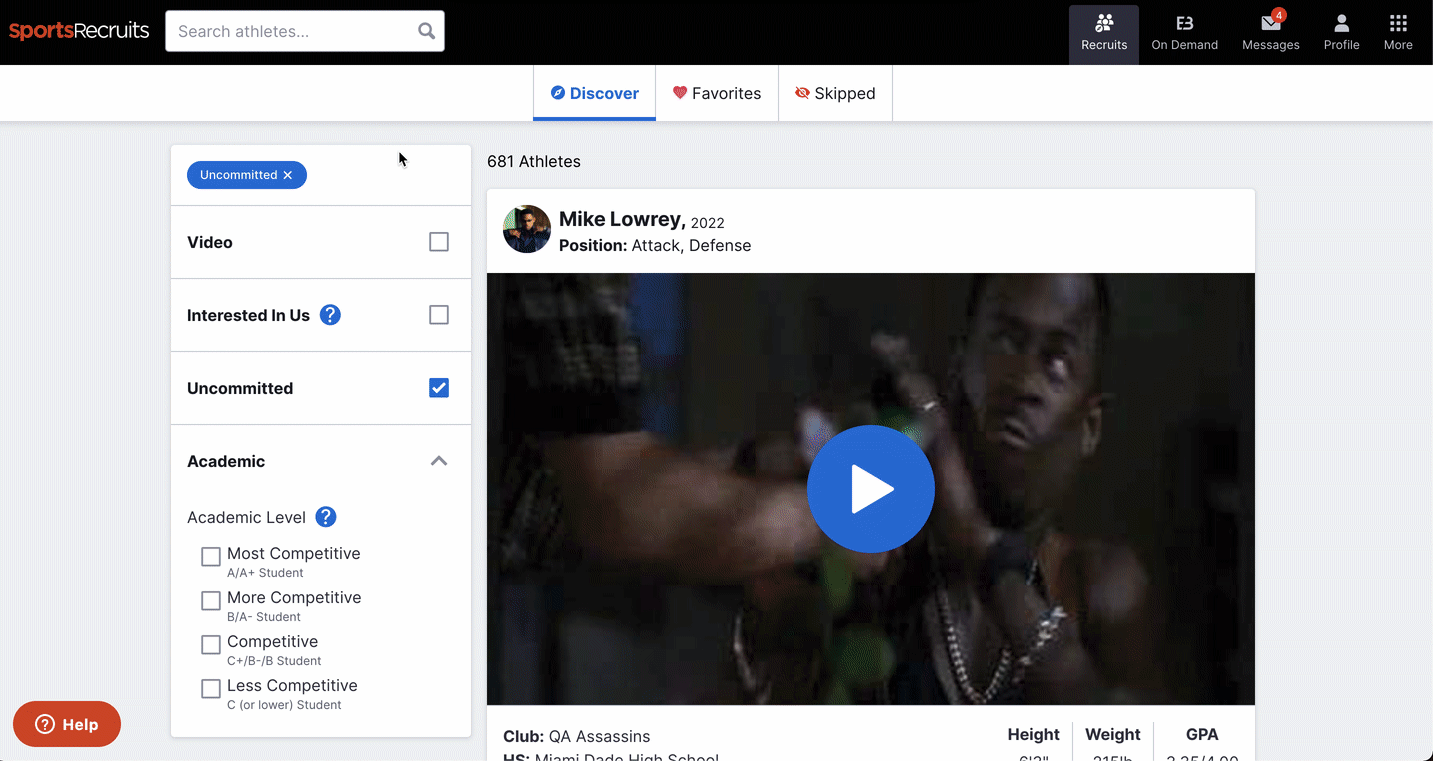 Are you a current college coach that needs help accessing your account? Visit the College Coach Login Page to be sent a link to get into your account, or you can send us an email at help@sportsrecruits.com and our team will get you settled!
To learn more about how to utilize the Favorite and Skip feature that you will see in your Discover Feed, check out the following article "How to Favorite or Skip Student-Athletes as a College Coach".
To learn more about how to search for student-athletes using specific filters, check out our help article, "Searching For Student-Athletes as a College Coach".