Can College Coaches See my Profile as a Free or Expired Member?
Every profile on SportsRecruits is visible for college coaches to see. Therefore it is very important that you are filling out your profile as much as you can, so that college coaches are able to get a better idea of who you are as a student-athlete.
Will I Know Who is Viewing My Profile?
Here at SportsRecruits, we pride ourselves on providing a level of transparency for all student-athletes, whether you have a paid, free, or expired membership with SportsRecruits.
As a free or expired member with SportsRecruits you are limited on the amount of tools you have access to. One of these tools includes notifications whenever a college coach views your profile, highlight reel, or transcript.
The good news is, the first view is on us! The first time a coach views your profile, you will be able to see which college viewed your profile, highlight reel, or transcript. After your first view, you will only be able to see that a college viewed your profile, highlight reel, or transcript. You will not be able to see what specific college it was. For all of these views, you will be alerted via text message and email. It will also appear on your Activity Feed. To learn how to manage these notification settings, read this help article.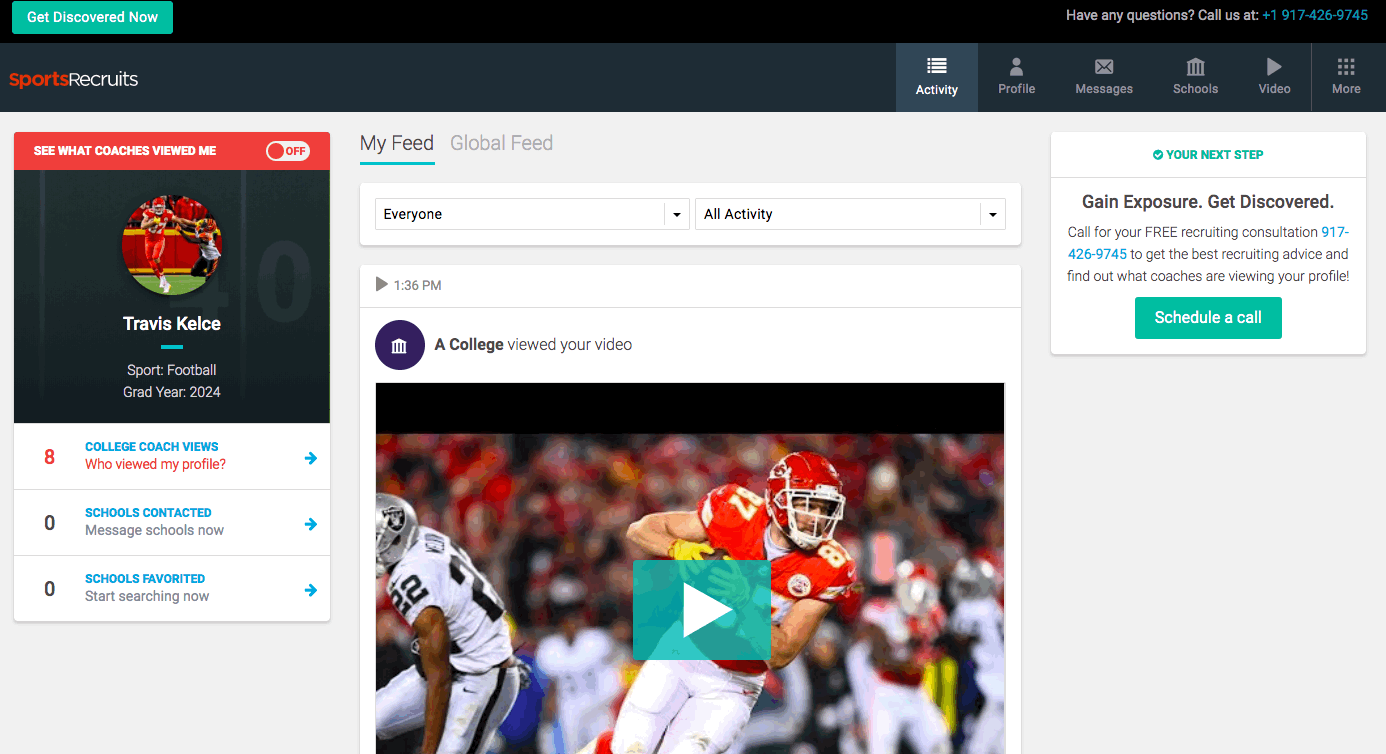 How Can I View the College's Name For All of My Views?
To see which college has viewed your profile for all of your views, upgrade your account or renew your current membership right on your SportsRecruits profile.
Here at SportsRecruits we are not trying to hide or withhold any information. We understand that it is important for you to know who is showing interest in you as a potential student-athlete. If you want to know how to get verified, take a look at the help article mentioned above to get the process started!
What is SportsRecruits?
SportsRecruits is a suite of online tools that makes pursuing your dream of college athletics a breeze. This college recruiting website lets you build a recruiting profile, find colleges that are a great fit for you, seamlessly connect with college coaches, and organize the process from start to finish.
In addition to the Advanced School Search, you can explore tools like the Messaging System, Video Library, Recruiting Courses, and more. This platform was designed for high school athletes to promote clarity, transparency, and efficiency throughout the sports recruiting journey.