If your SportsRecruits account expired for any reason and you wish to renew the account, you can do so right from the platform! After you've logged into your account, you have the option to renew at either a yearly or monthly rate.
How to Reactivate Your Profile
Login

to your SportsRecruits profile. The login information is the same as it was when your account was active. a.

If you do not have or remember your password, you can

reset your password

right from the login page.

On your activity feed, click the

"Reactivate Expired Account"

button in the top left corner

Clicking that reactivation button will bring you to our pricing page. Here is where you can review our different memberships.

From here, click on "Upgrade to Essentials," click "Continue" and enter your updated billing information and you can continue using the platform.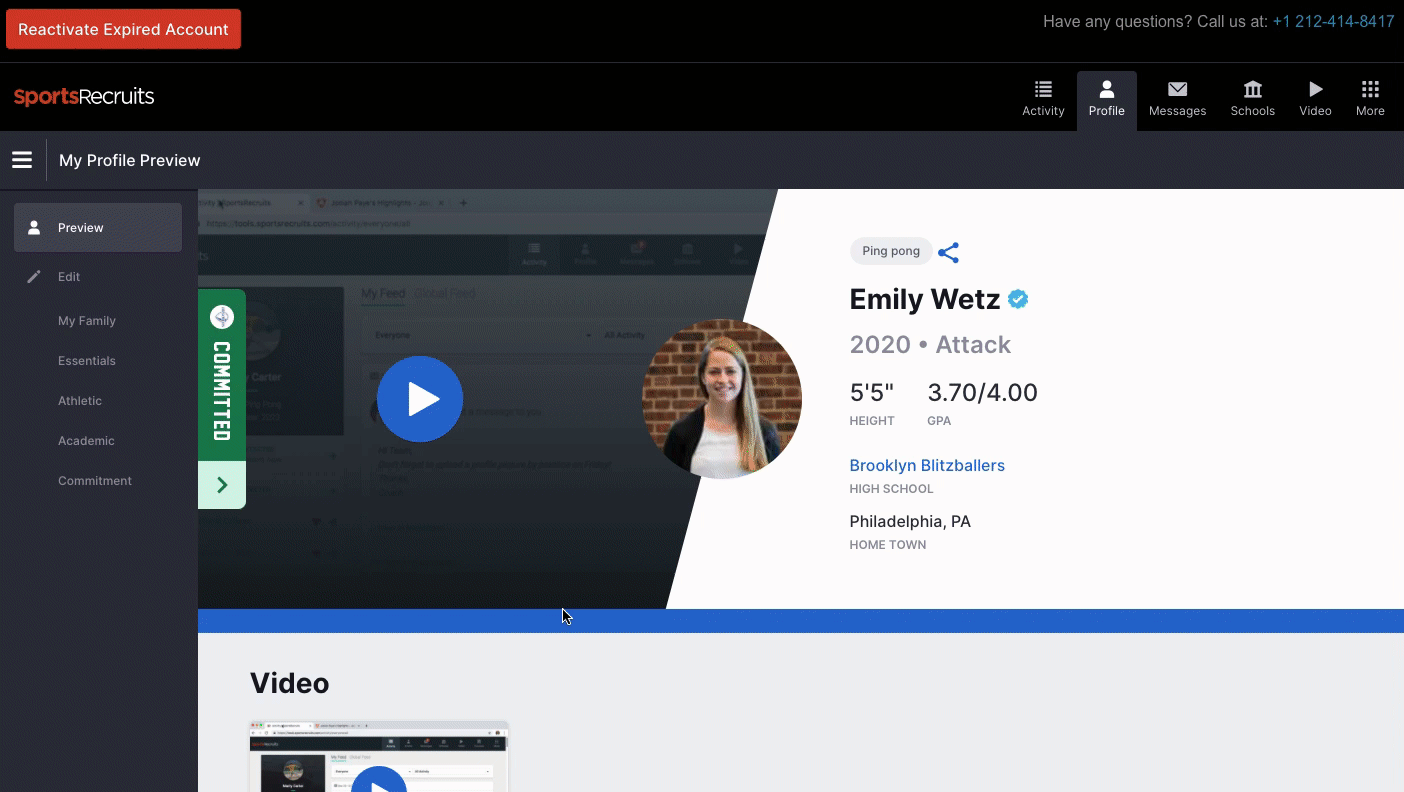 Will All My Information Still Be There?
All information will be restored on your profile when you renew. This includes your student-athlete profile, favorites list, messages with college coaches, view history, and videos. You will not lose any information and can pick up your recruiting process right where you left off.
Why SportsRecruits?
SportsRecruits is a college recruiting website that was created for student-athletes and organizations to take control of their recruiting process. Our online platform provides you with the necessary tools to organize your recruiting process, market yourself with your recruiting profile, connect with college coaches, and ultimately find your dream school.
New to SportsRecruits? Click here to get started for free!