Ever wonder what your messages look like to a college coach?
The images below will show you what the process is like for athletes and coaches operating the messaging system, what it is like to send a message to a coach using the SportsRecruits Messaging System and how a coach receives that message and the capabilities they have.
The interaction below is between Harry Hart (test account) sending an email to Coach Jordan Nies (test coach of Princeton University).  You will notice Harry sends an easy message from his SportsRecruits profile and Coach Nies receives it like any ordinary email in his gmail inbox. When Coach Nies opens the email, he can click the link to Maria's profile and check out her video.
Watch as Maria's profile updates this information for her in real time!
First, lets have Harry compose a message to Princeton: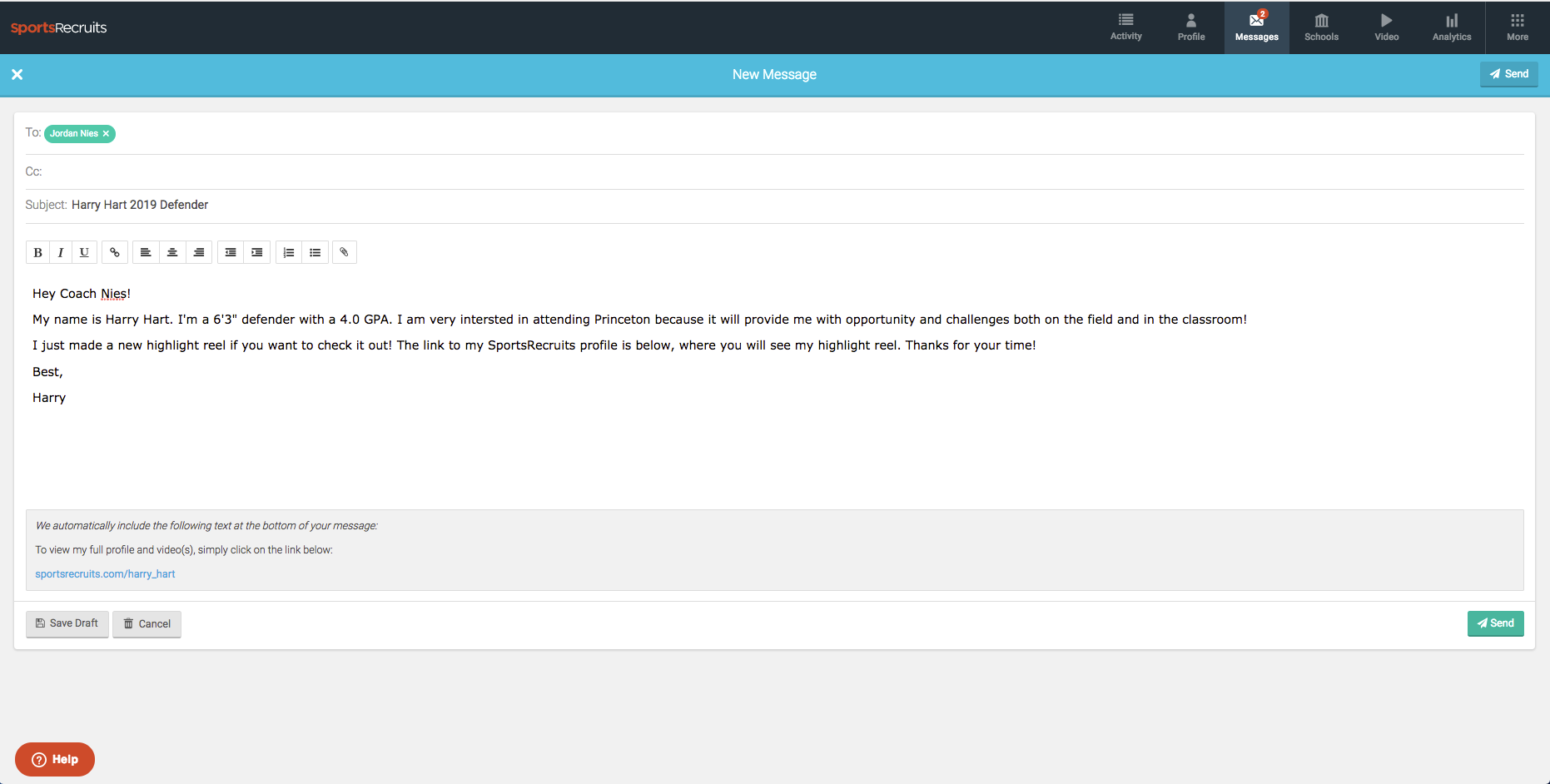 After Harry hits SEND, the message hits Coach Nies's inbox right away! Notice how the email is sent straight to his regular email inbox, and appears as a regular email would. 

When Coach Nies opens the email he can see subject, Harry's first and last name, and the body of the email. You can see the link to Harry's profile is automatically embedded at the bottom of the email!
Coach Nies can click that link and be taken directly to Harry's profile! The coach does not have to login or enter any information, so it is quick & convenient for them. All the information they need about Harry is in one place! As soon as Coach Nies click on this link, Harry is notified in real time that the Princeton Coach viewed his profile.
Coach Nies can also reply directly to the email so send a message back to Harry's SportsRecruits messaging system.