The National Field Hockey Coaches Association (NFHCA) has formulated a digital partnership with SportsRecruits. Through this partnership, the NFHCA has endorsed SportsRecruits to power the underlying technical and support framework of NFHCARecruits. NFHCARecruits is a technology platform, which you and your staff will now have completely free access to.
Every girl's field hockey student-athlete has free access to create a profile on NFHCARecruits. These athlete profiles will include contact information, academic data, upcoming event schedule, and video. The student-athlete has complete control over what is on their player-profile and can update their profile as needed.
Here are some of the key features of NFHCARecruits: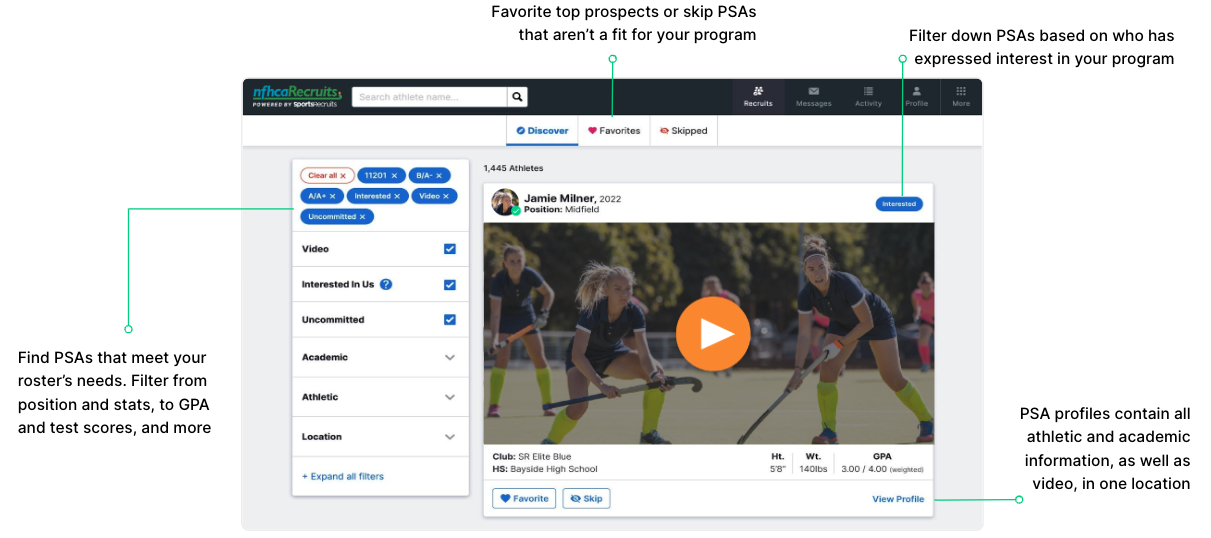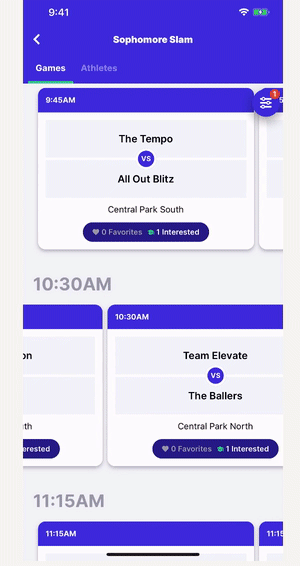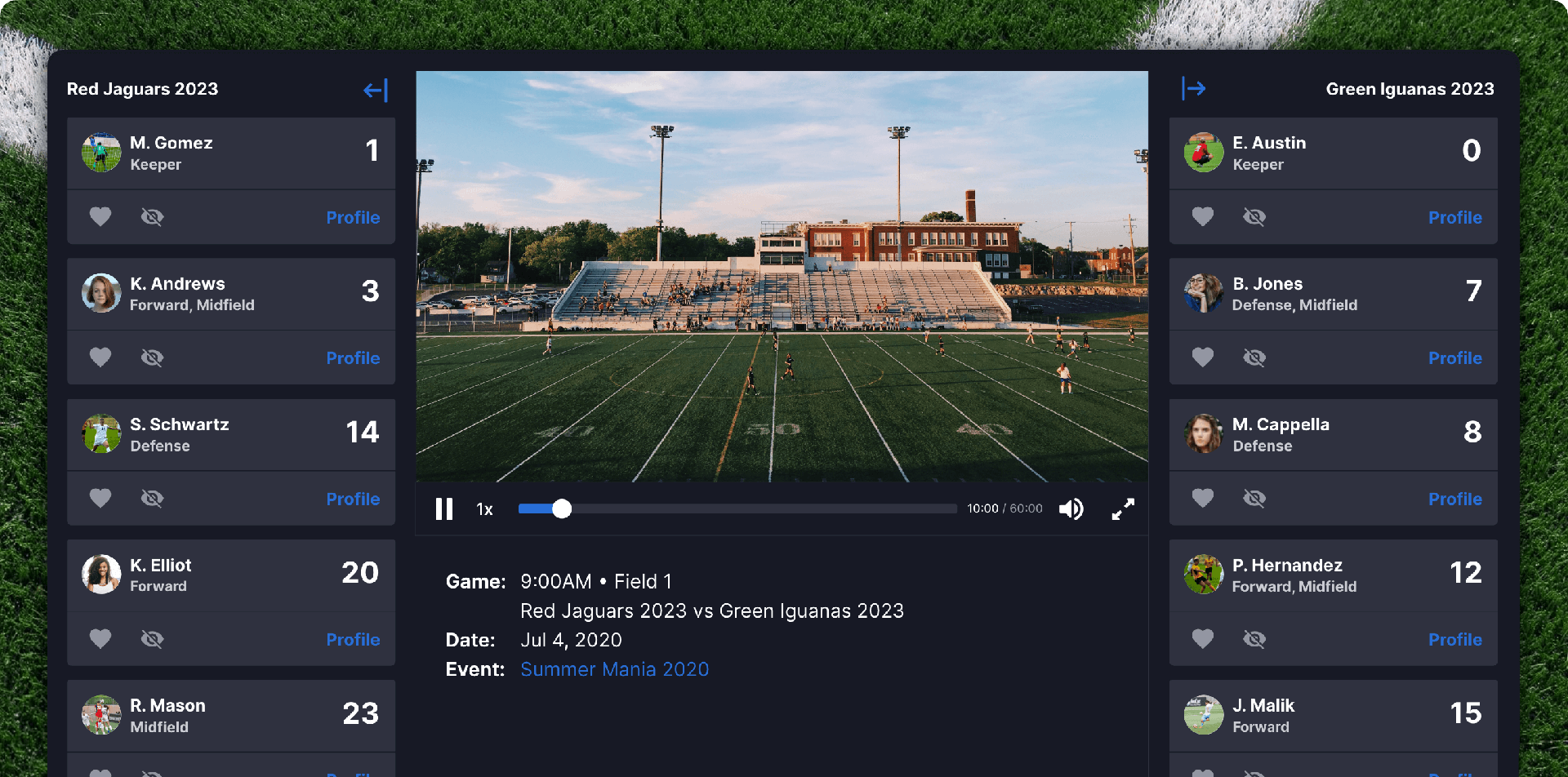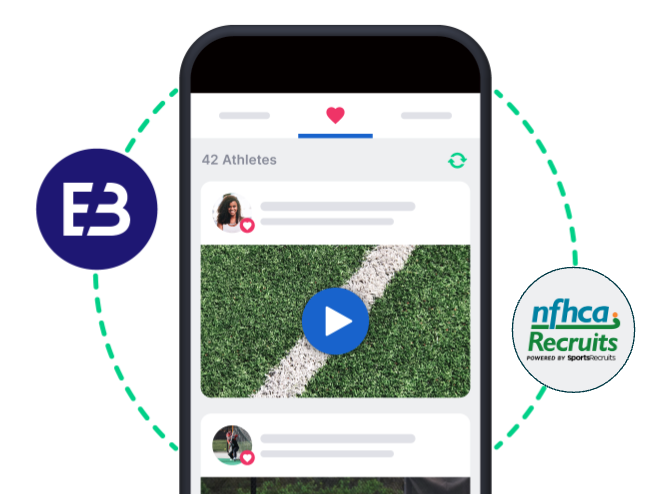 Why NFHCARecruits?
NFHCARecruits is officially the new digital home base for women's collegiate field hockey recruiting! Through NFHCARecruits, girl's field hockey student-athletes are able to navigate the recruiting process with exceptional ease. NFHCARecruits will be the sole software provider through which the NFHCA powers their events, finds recruits, and watches event film. Meanwhile, student-athletes are able to host all of their academic and athletic information as well as unlimited video for college coaches to evaluate from. NFHCARecruits makes connecting college coaches and prospective student-athletes as effortless as possible!

Looking to get started or log in? Check it out, here! You can also check out our Webinar introducing NFHCARecruits for College Coaches for more information.