Inside of your messaging system on SportsRecruits, the signature function allows you to add a customizable email signature. This signature will be automatically added at the bottom of each message that you send.
Here are some quick steps to adding a signature:
Click on the "Messages" tab on the top toolbar

Click "Settings" on the left-hand side

Insert your signature in the blank signature box

Click "Save"
We recommend making it something short and sweet that includes your first and last name, graduation year and phone number. If you're sending a message that does not need a signature, you can always delete it as you are drafting that message.
The signature function is yet another efficient component of the SportsRecruits messaging system, saving you from adding a typewritten signature to each college coach that you contact!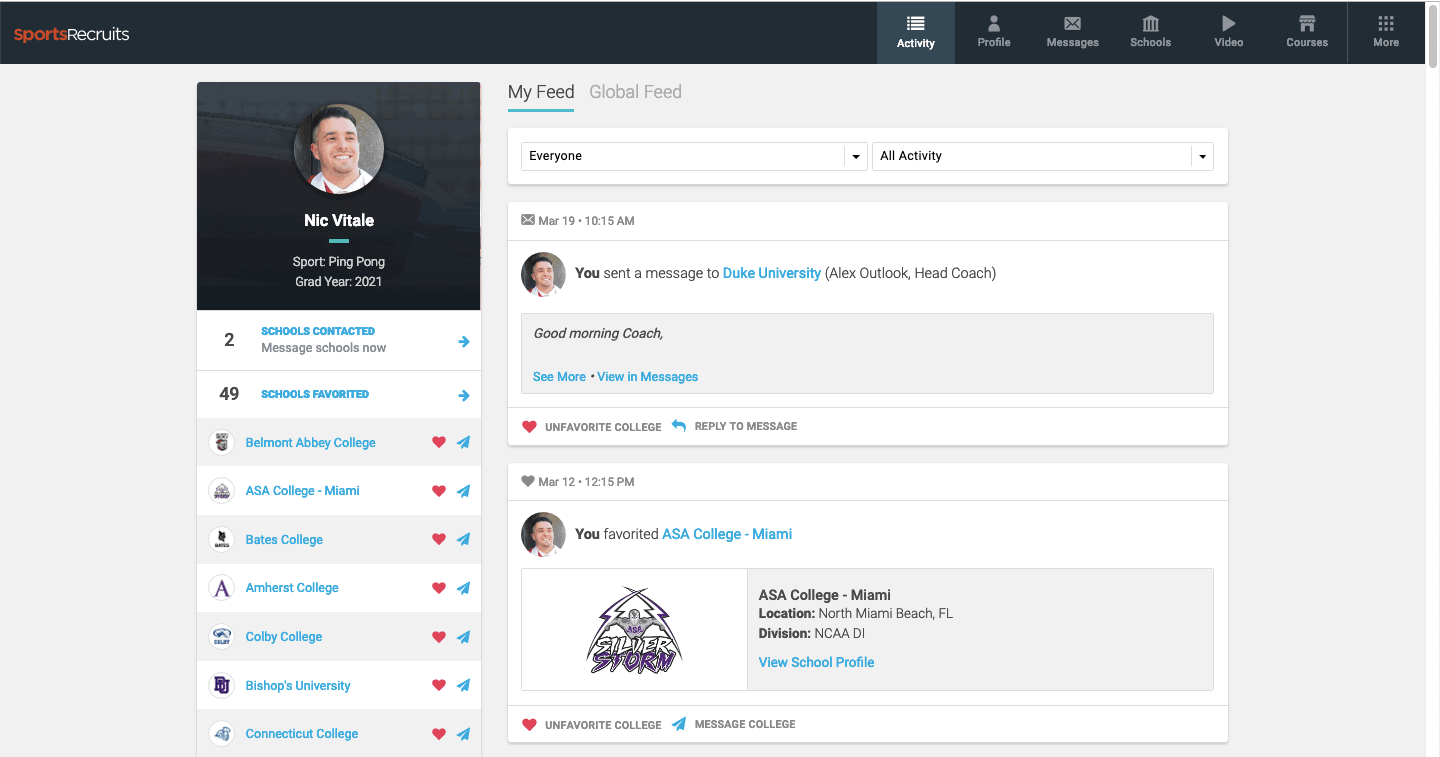 Why SportsRecruits?
The SportsRecruits messaging system is an efficient way for you to email college coaches. Our database has every college coaches' email address in the nation. You no longer need to dig through athletic college websites to send an email to a college coach. Each message you send automatically includes a direct link to your SportsRecruits profile. Therefore, college coaches are just one click away from seeing your potential as a student-athlete. Our system tracks when a college coach views your profile, watches your highlight video, skills video, or opens up your transcript!
With all of these efficiencies through SportsRecruits (including your new signature), you want to use the time you've saved to personalize emails. When initiating contact with that college coach in your introductory email, choose a subject line that lets the coach know who you are. Use the subject of your message to highlight your athletics and academics, putting an emphasis on why you are a good fit for that program.
To get some ideas on how to start that first email, check out our article, Sample Message to a College Coach
Looking to get started on SportsRecruits? Sign up today!