Welcome to SportsRecruits!

The first step in setting up your student-athlete profile is to upload a profile picture.

This will help enhance a college coach's understanding of who you are throughout the recruiting process

.
Based on our data, college coaches are (3) times more likely to message a student-athlete when they have a profile picture. Our research suggests that college coaches prefer a headshot that shows your face as opposed to an action shot. Let these coaches put a face to your name!
In Order to Upload a Profile Picture, Follow These Steps:
Log in to your student-athlete account.

Click the "Profile" tab at the top of the page.

On the left-hand side, click "Edit"

Click "Essentials."

Click "Upload Photo"

From the drop-down window, select the specific file that you would like to upload.

Crop the photo as desired.

Once you are satisfied with how it looks, click "Save Photo"

Be sure to click "Save" in the bottom left-hand corner of the page.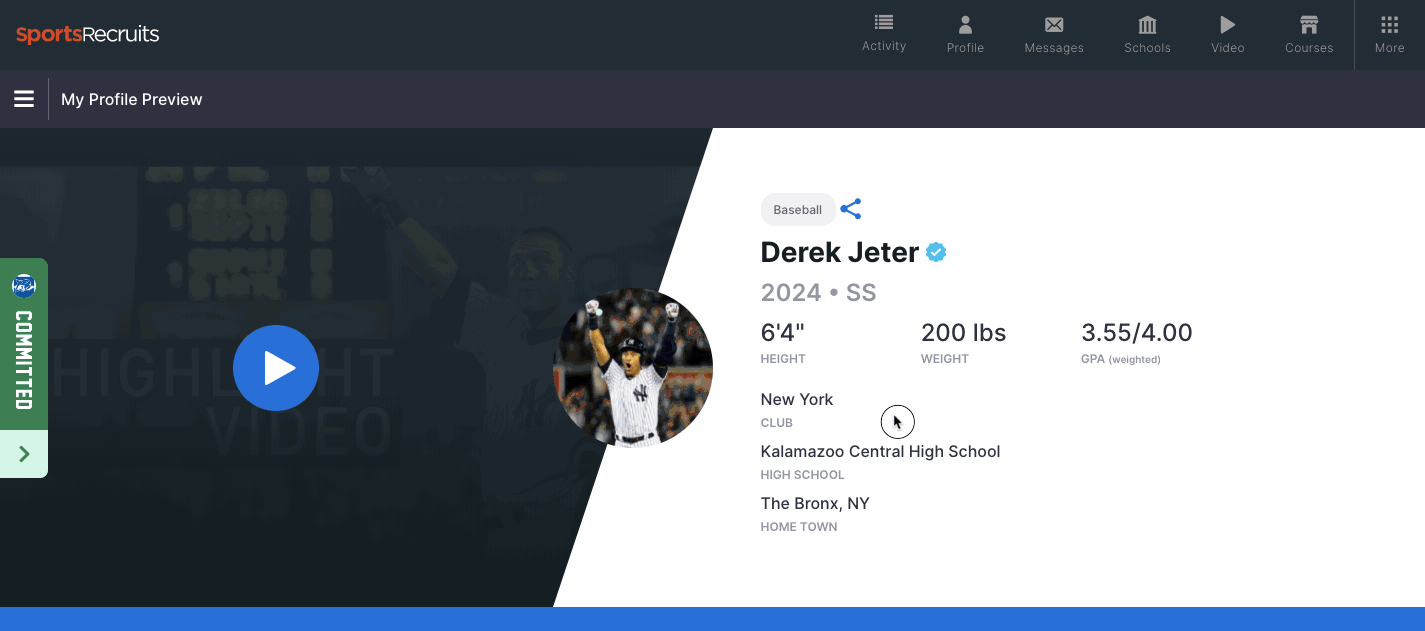 What Kind Of Picture Do I Use For My Profile Picture:
Remember your profile picture is your first impression of a college coach. We recommend that you have a picture on your profile that shows your face so that a coach can identify you on the sidelines. We also recommend you are the only person in the picture. Below we have listed some ideas but the most important thing is to keep them appropriate and professional.
A photo of you in your high school or club gear

A photo of you in your uniform with your jersey number visible

A photo of you in a more professional outfit

An action photo of you playing on the field
Why SportsRecruits?
The SportsRecruits platform is a recruiting website that serves as a centralized database for prospective student-athletes going through the college recruiting process. Our platform provides these student-athletes with the perfect opportunity to create an academic and athletic resume that college coaches will use throughout the recruiting process.
Interested in SportsRecruits? Get Started Here!