The 'My Needs' Feed is a place for college coaches to find and evaluate athletes that seem to fit their program's specific recruiting needs in upcoming class years. In order to see student-athletes within the 'My Needs' Feed, the program must create and publish needs by defining positions and any other relevant academic or athletic criteria. Once a need is published, the 'My Needs' feed will show only the athletes that meet the defined criteria. These needs will also be visible to student-athletes, clubs, and high schools that use the SportsRecruits platform. Student-athletes are then able to understand how they may fit your program and when they should (and should not) email you.
Creating Needs: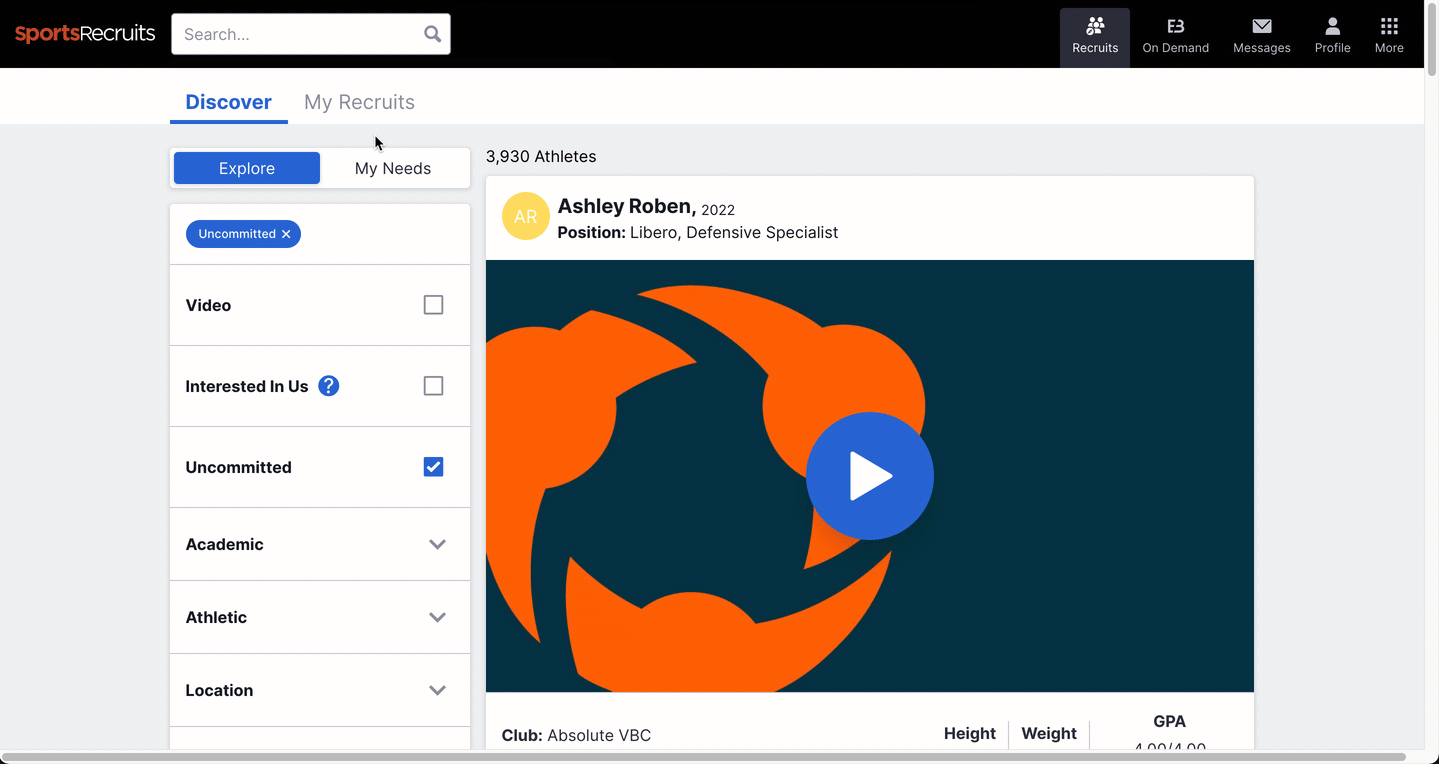 Navigate to the 'My Needs' feed, then click "Create Need."

First, select any position(s) your program is looking for within each upcoming graduation year, then click "Continue" at the bottom of the page.

As an optional next step, you will be able to indicate more specific academic and athletic criteria for each positional need, such as:

The minimum GPA and/or test scores that are required for a student-athlete to meet your program's needs.

Other specific attributes such as height, weight, and/or hand dominance.

Additional notes to help athletes understand more about the roster spot, available scholarships, or your program in general.

Note: Profile video is required by default so that you only see athletes that are ready to be evaluated.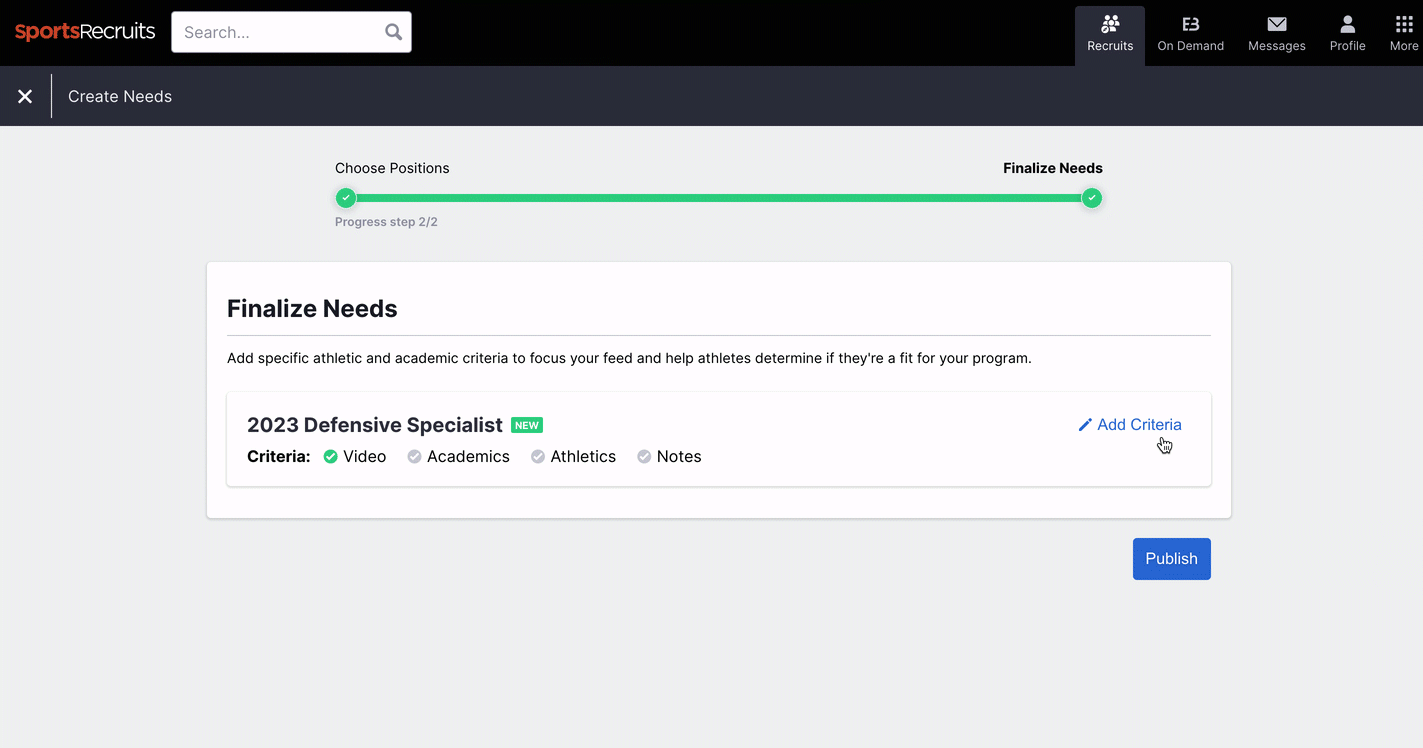 Use the "Preview" button to preview any individual need. After adding any additional criteria to a need, make sure to click "Update."

Finally, publish and confirm to see your new custom feed(s) of best-fit athletes.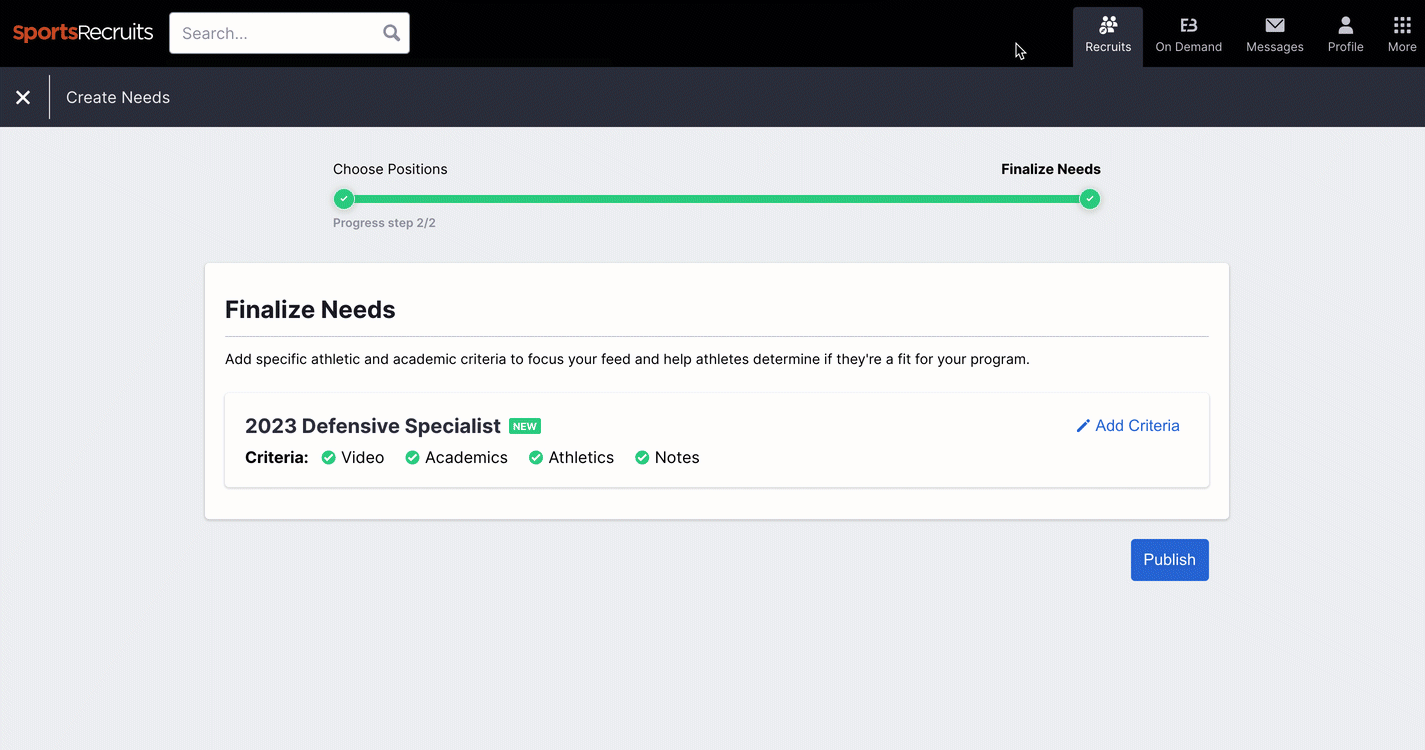 Editing Needs:
You have complete control to edit your needs should the requirements for any of your needs change or be filled.
Navigate to the 'My Needs' feed, then click the edit button on the specific need that you wish to update.

Within this window:

You can update any of the criteria and then click "Update" in the bottom right corner to save your changes.

Or, if you have filled that position and it is no longer a need for your program, click "Delete" in the bottom right corner.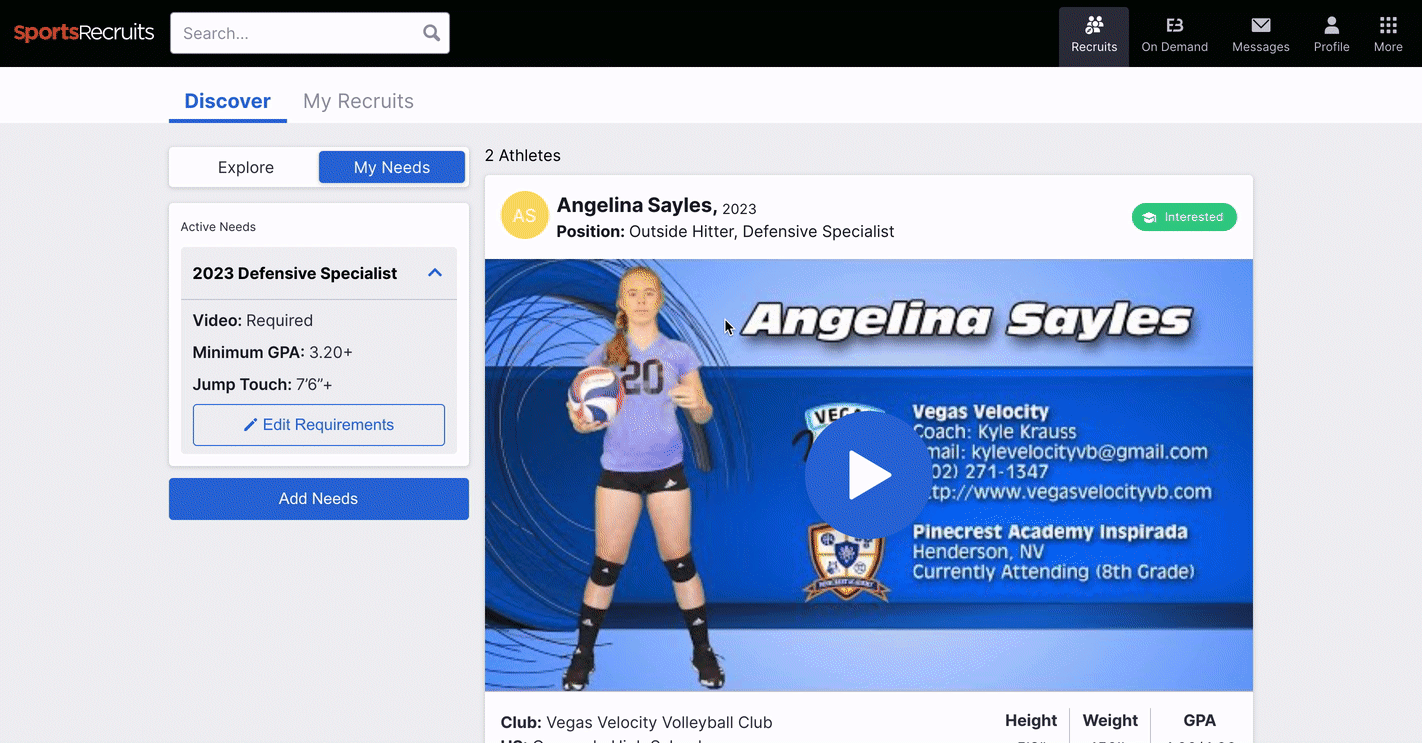 Why does SportsRecruits display Roster Needs to student-athletes, club and high school coaches?
The Roster Needs feature is intended to make the recruiting process more efficient and comfortable for both college coaches and prospective student-athletes. College coaches are sifting through every athlete in the country to find the ones that match their program's athletic and academic standards. At the same time, student-athletes are trying to balance their athletic ability with their personal and academic interests to find the right place for them. When student-athletes understand the types of recruits each program is targeting, they can focus their efforts on the colleges and universities where they have the greatest potential to excel. This transparency benefits college coaches by putting the right athletes in your inbox and helping prevent awkward conversations with athletes that don't fit your program.
You will also be able to preview what a Roster Need looks like from the athlete's perspective before you hit "Publish."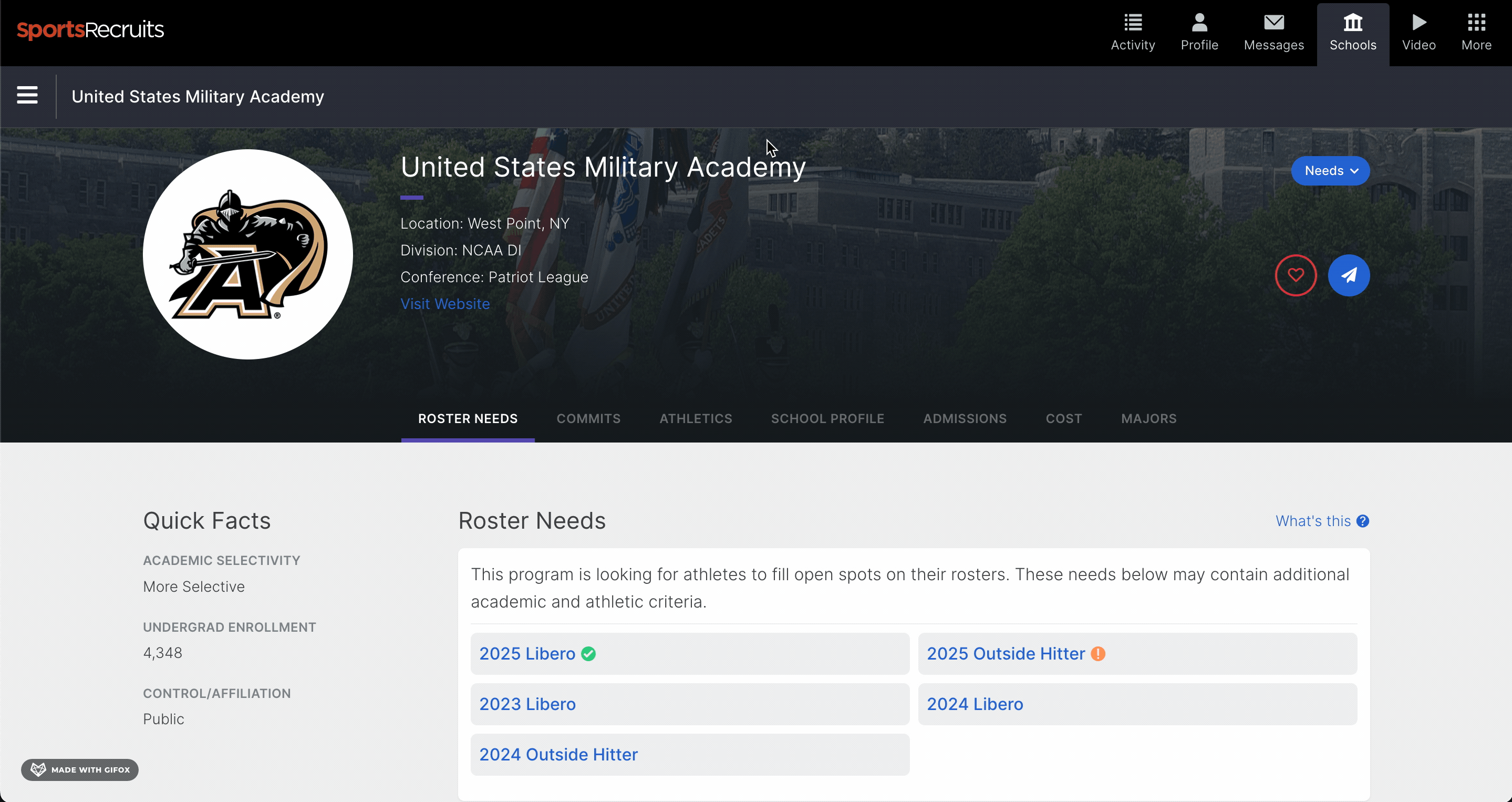 For greater transparency into what information athletes, club and high school staff has access to via Roster Needs, check out the articles linked below: