Any student-athlete who is attending an event or showcase that is utilizing the EventBeacon technology for their digital college coaches' books onsite, will show that event listed on their SportsRecruits profile and subsequently have event film in the EventBeacon On-Demand video library. You can always visit the EventBeacon On-Demand tab to sift and filter through all full game film, however there are also indicators on student-athlete profiles to let you know where to find full game film of that specific student-athlete.
For events that are upcoming, you can scroll down to a student-athlete's "Events" section on their SportsRecruits profile to see which events they are attending will be using EventBeacon. Those events that are using EventBeacon will have an "EventBeacon Event" tag to the right of their Date and Location.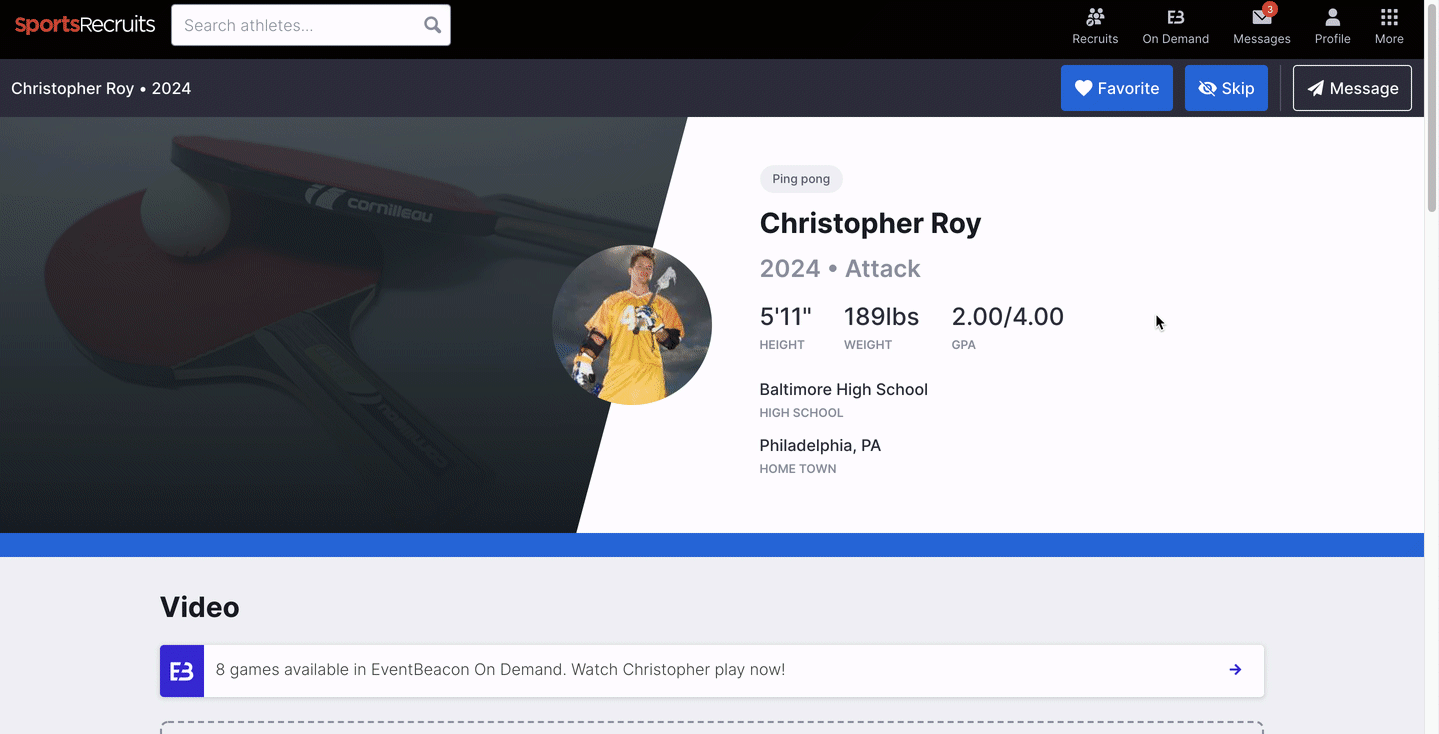 Once that event is over, film for the event will be available in your EventBeacon On-Demand video library. However, you will also see an indication on the student-athlete's profile if they appear in any full game film within EventBeacon On-Demand. This is indicated at the top of their profile, letting you know how many games they appear in within that library. By clicking on that indicator, you will be brought into your EventBeacon On-Demand library, already filtered for that specific student-athlete.