As a college coach using the SportsRecruits platform, you have the ability to reach out to a club or high school staff to request more information about any of their athletes that you are interested in. The

Request a Recommendation

feature makes this process quick & easy.
Requesting Recommendations From Student-Athlete Profile
If you are interested in a student-athlete, and want to learn more about what they are like off the field & in between whistles, this is a great tool to use. While viewing the profile of any integrated club or high school athlete on our platform,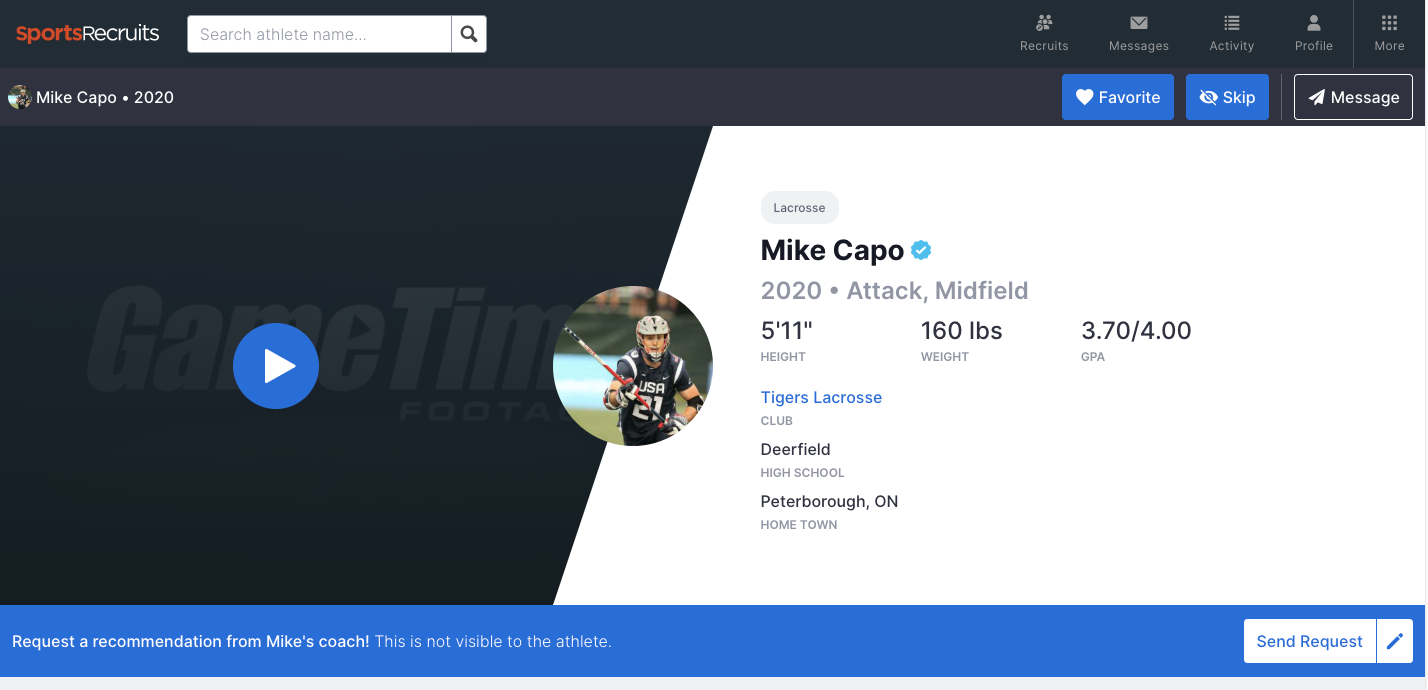 you are one click away from sending a message to their coaches to learn more.
If the athlete is part of an integrated organization, you will see a green bar at the top of their profile that reads "Wondering if ___ is a fit for your program? Request a recommendation from his coach now! Don't worry, this request will not be visible to the athlete."

Click the compose logo on the right hand side of this green bar, to automatically generate an email, addressed to the athlete's entire club staff!
If you want to make any changes to the auto-populated message, feel free to do so. Once it is edited to your liking, just hit send. The request will hit the club staff's inbox, and they can simply reply directly to the message with all of the information you are looking for about that student-athlete. Their reply to your request will go right to your email inbox just like any other email you receive.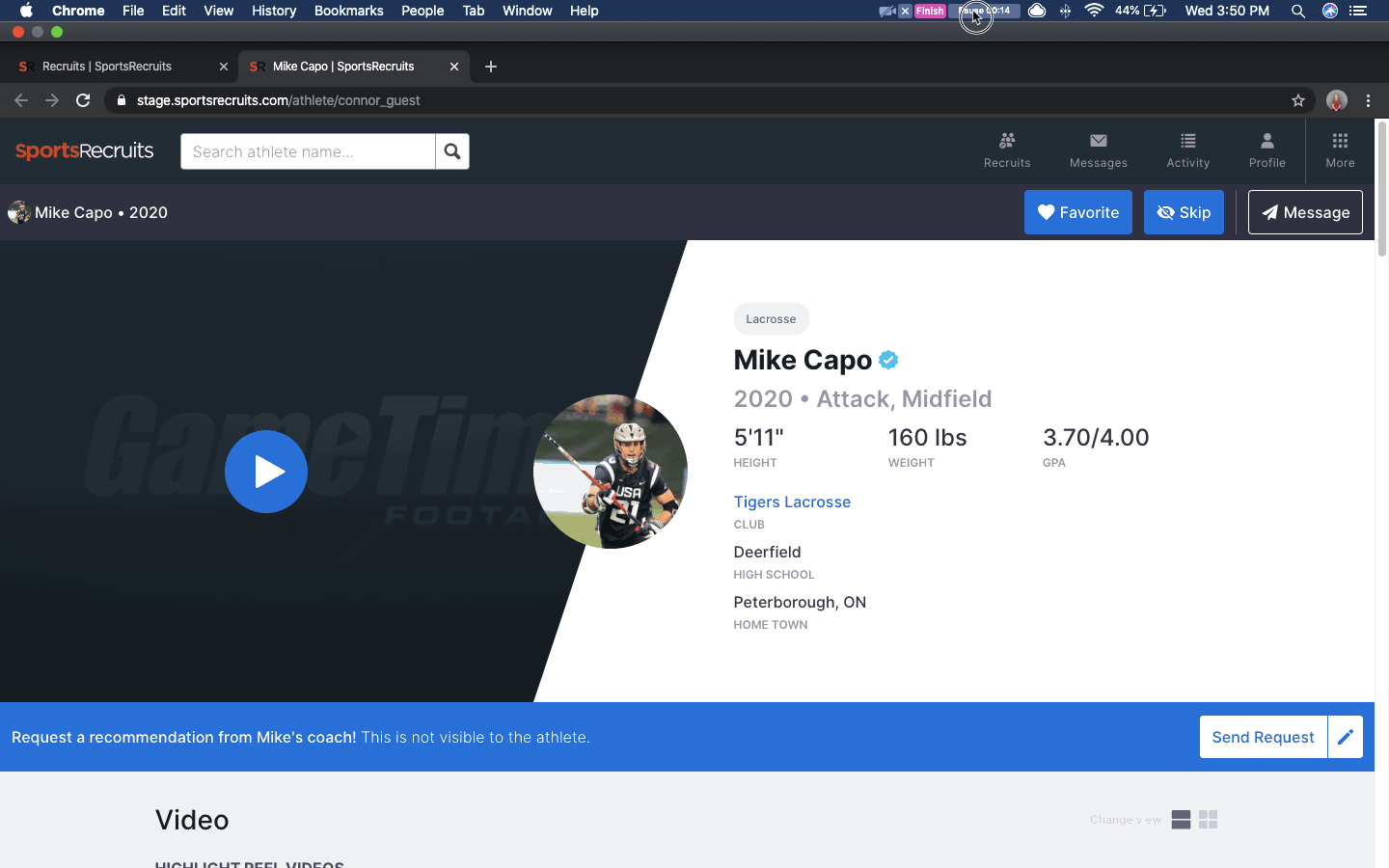 This tool allows you to easily build out your recruiting class by communicating with club or high school staff seamlessly and for athletes to move forward with their recruiting processes.
Similarly, if the student-athlete you are interested in does not yet have a highlight reel or skills video uploaded to their SportsRecruits profile, you have the ability to quickly request video from their club or high-school coach. This way, the coach can either provide you with the video or notify the family that they need to put together some video!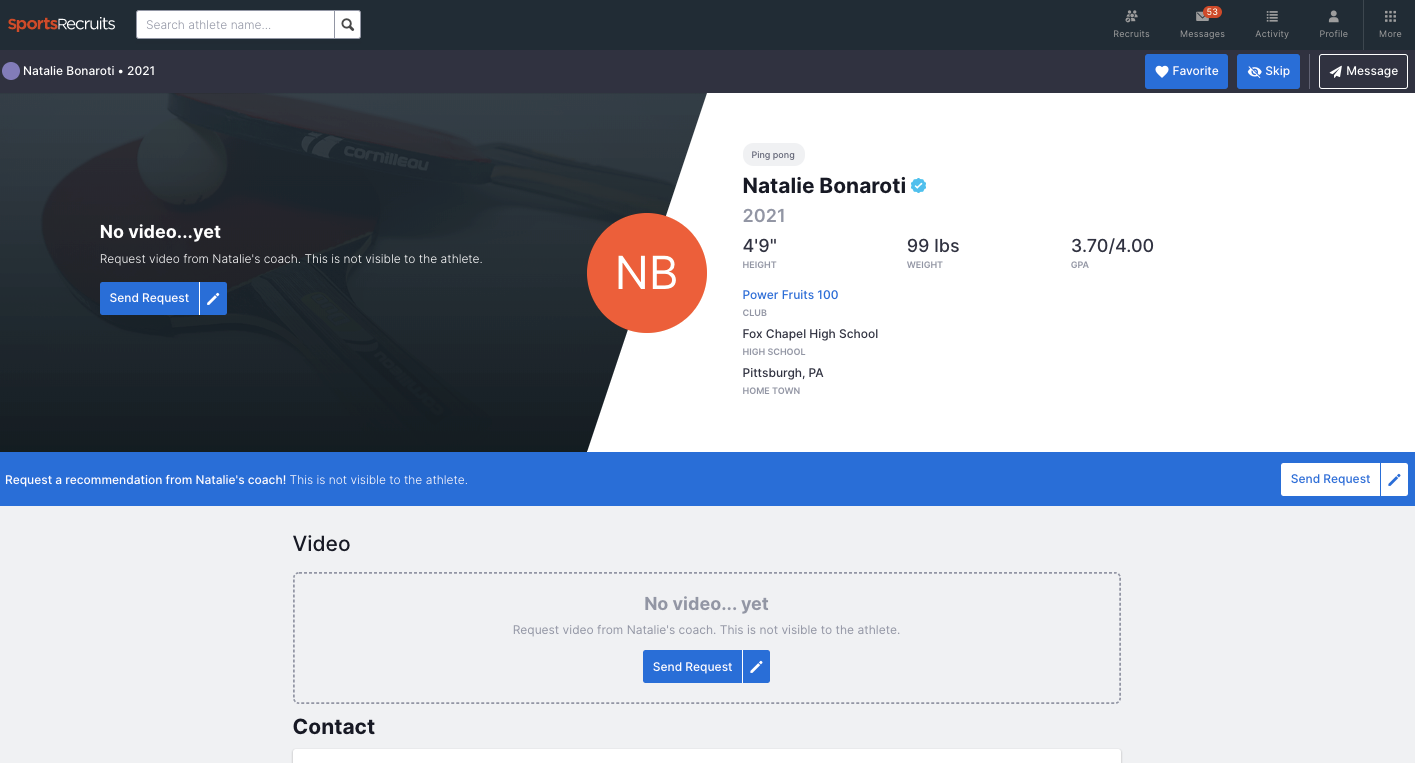 What is SportsRecruits?
SportsRecruits is a college recruiting website that helps high school student-athletes market themselves to college programs. It is not a recruiting service, but simply a software the helps streamline each component of the recruiting process in one place.
As a college coach, you have the ability to search our database of recruits, get notified which athletes have favorited your program, follow athletes you are interested in, and easily communicate with student-athletes, club staff and high school coaches.
SportsRecruits is completely free for college coaches to use and accommodates every college program in the country. Click here to get setup!