Through your SportsRecruits membership, you will have access to our in-platform Highlight Reel Editor Tool. Using this video editing software, student-athletes will be able to create highlight reels or skills videos right on the platform, then download them directly to their device. Follow the below steps to learn how to use our highlight reel editor to produce high-quality highlights to use for your college recruiting process.
How Do I Download my video created in the Highlight Reel Editor?
After you have finished creating your highlight or skills video within the Highlight Reel Editor Tool, you can click "Publish to Library." After confirming that you'd like that particular video to be published, it will be posted to your Video Library from within the "Video" tab and also your profile. You will then follow the steps below to download the video you created within the Highlight Reel Editor Tool to your device.
Click the "Blue Gear" icon on the bottom left of your video

Select "Download" from the dropdown

The file will then download as an MP4 video file to your device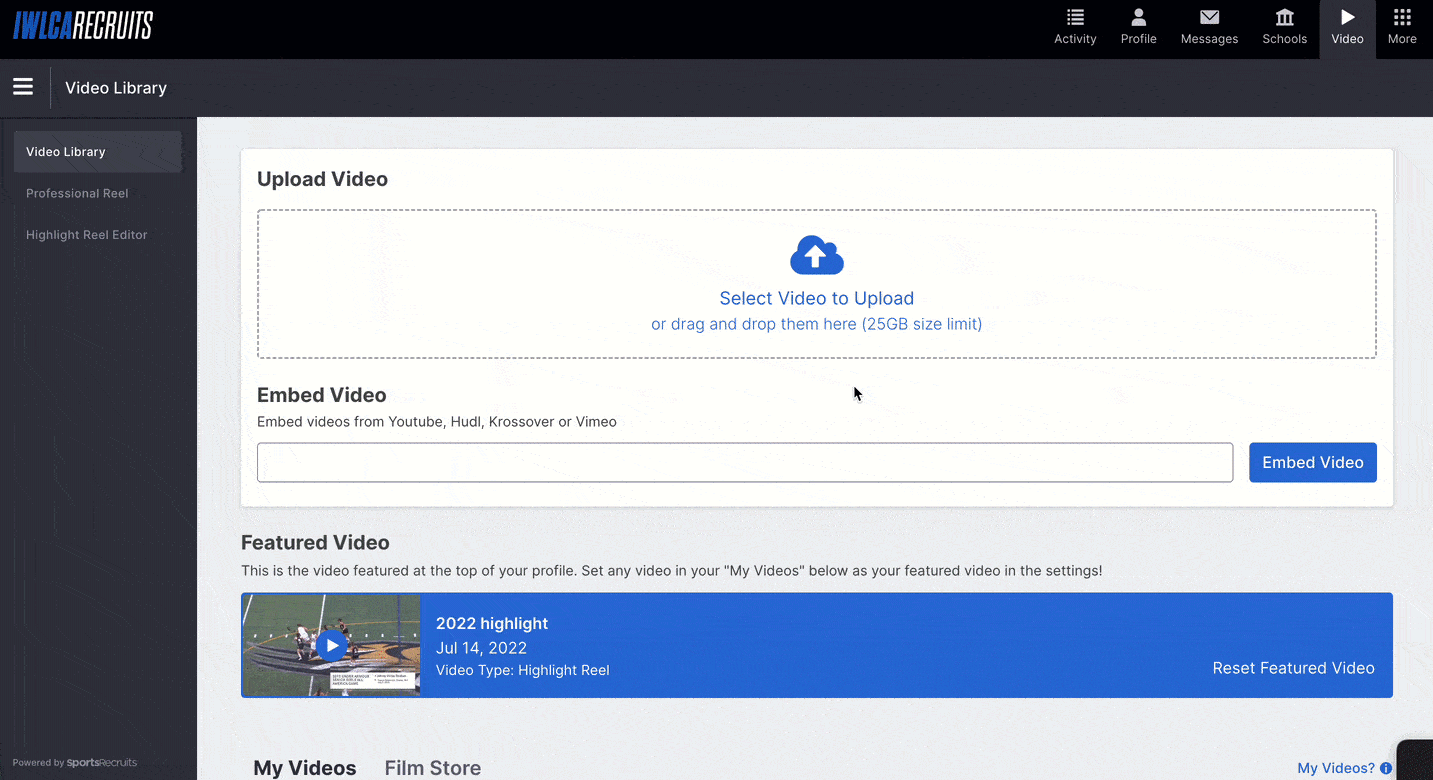 Note: You are unable to download your highlight or skills tape directly from within the Highlight Reel Editor Tool. You will always need to first publish the video to your Video Library. If you have a highlight that was created within the Highlight Reel Editor and published to your Video Library before the August 2022 update, you will need to republish that highlight in order to download it.
About SportsRecruits?
SportsRecruits is a college recruiting website that was created for student-athletes and organizations to take control of their recruiting process. On SportsRecruits you are able to host all of your athletic information, academic information, and recruiting videos in one place for college coaches to see in just one click!
Are you looking to jumpstart your recruiting process? Get started with a free profile today!