By using the Advanced School Search Tool, you can access school profiles for every program in your sport. These pages display information regarding athletics, academic selectivity, cost of attendance, and available majors. Additionally, college coaches have the ability to publish the positions they are specifically recruiting in each upcoming recruiting class. Given that a program has published this information, it will be available as 'Program Needs' at the top of the program page.
What are Program Needs?
The Program Needs feature is intended to make the recruiting process more efficient and comfortable for everyone involved. College coaches are able to publish needs directly on the platform to communicate their recruiting focus with you and your athletes. Additionally, the college coaches will be able to quickly evaluate any athlete that matches their criteria by using custom feeds tailored to each individual need. Each need is initially defined by a position and a recruiting class year. In order to provide more information, coaches can also add notes or define academic and athletic benchmarks. In order to see all details of a need, click directly on that need from the program's page.
*Program Needs are always filled out directly by the college coaches at a certain program, SportsRecruits does not input any of this information.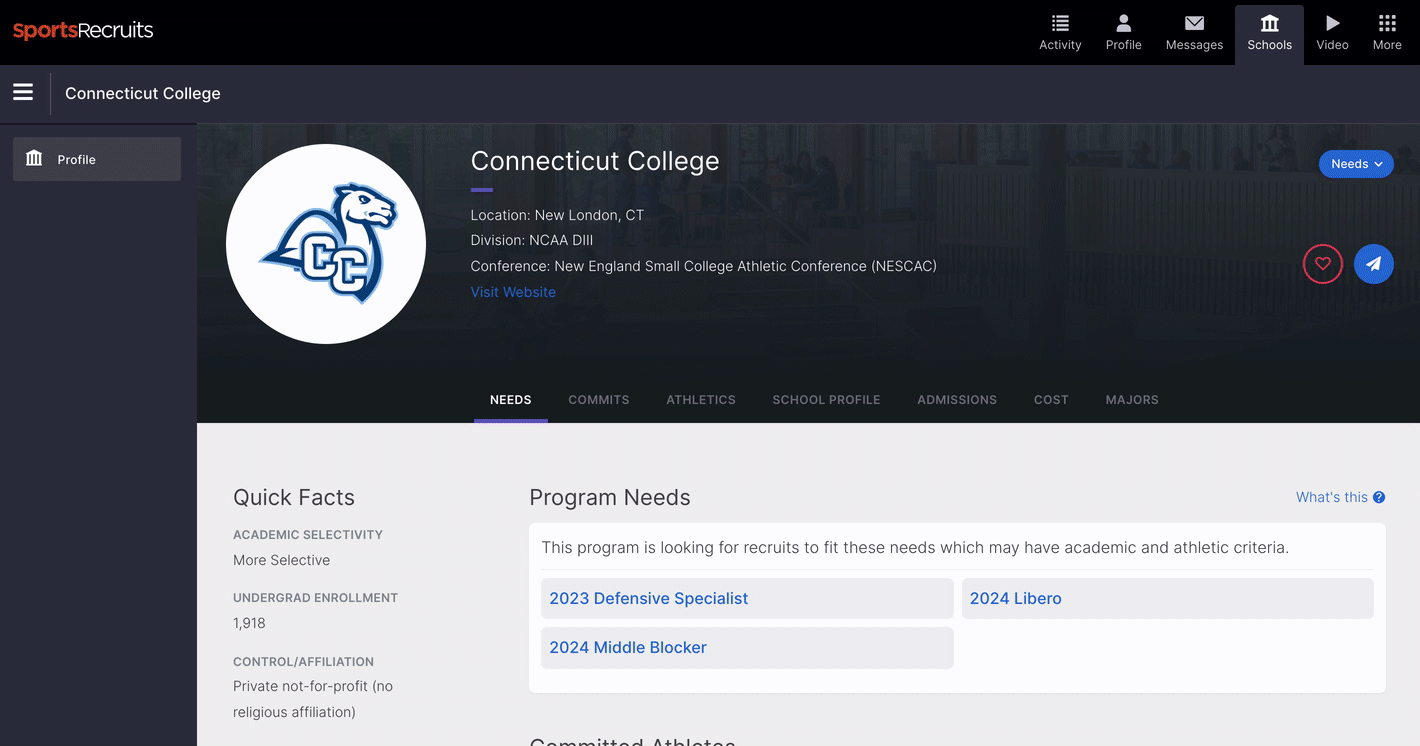 How can I use Program Needs to help my athletes?
As a club or high school coach, you have a unique opportunity to help guide your athletes through the recruiting process. Accordingly, you will be able to see every need that has been published by a college program within your sport. First, you will be able to identify which of your athletes seem like they may meet the criteria for a given college program. From there, use the Messaging System to contact the coaches within that program and highlight any of your athletes using the "Link To" field.
In order to use Program Needs most effectively, it is critical for you to encourage your athletes to have complete recruiting profiles. Whenever a program has set specific criteria for a need, only athletes with that profile information filled out will appear automatically within the college coaches' feeds. The most important areas for your athletes to add to their profiles are graduation year, position(s), and video (our suggestion is a highlight reel!). Here is an example of the immediate information that college coaches see when using their Discover Feed to evaluate prospective student-athletes: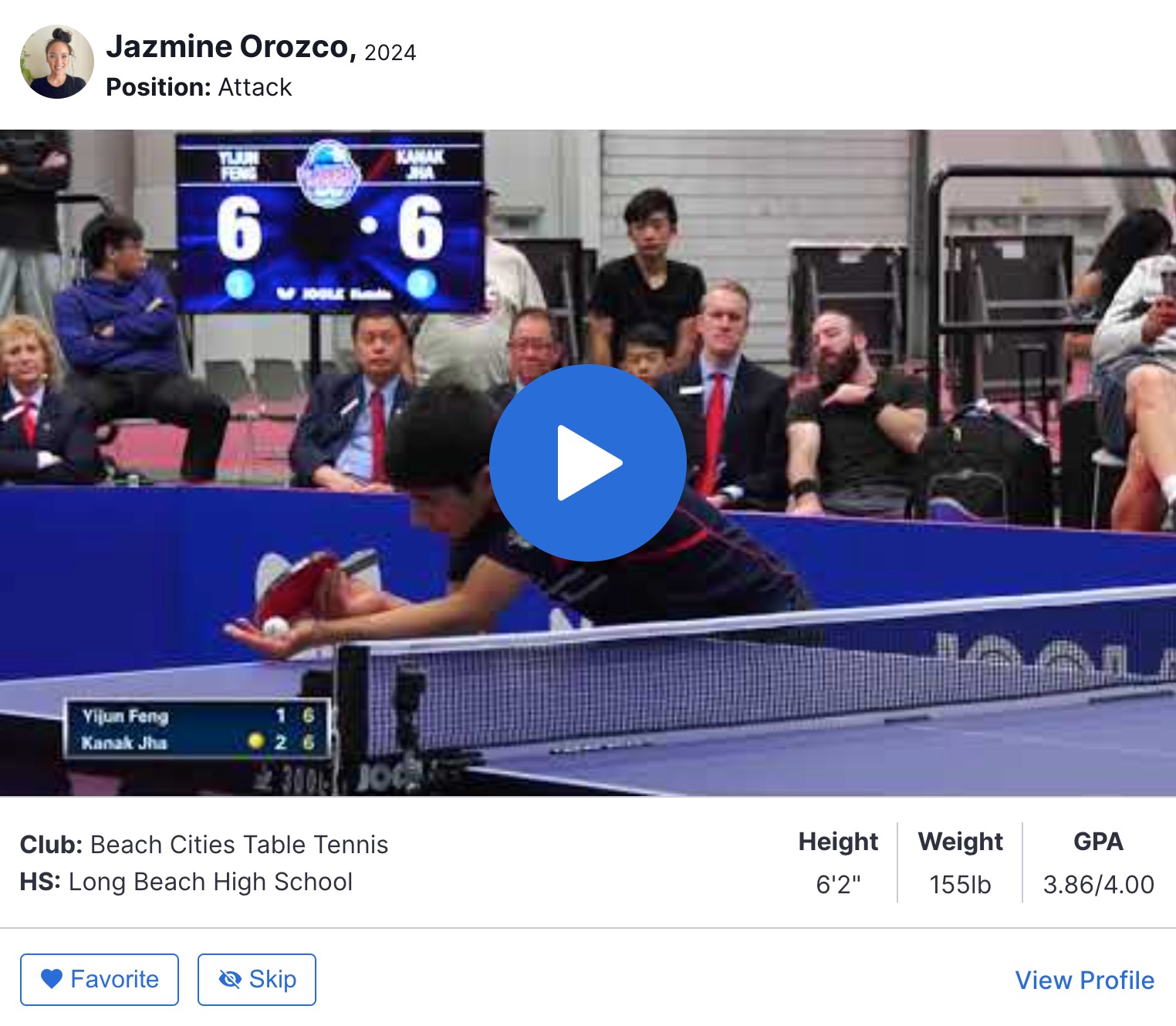 Lack of information or video might cause a college coach to skip right past one of your student-athletes, as this is what that coach would see: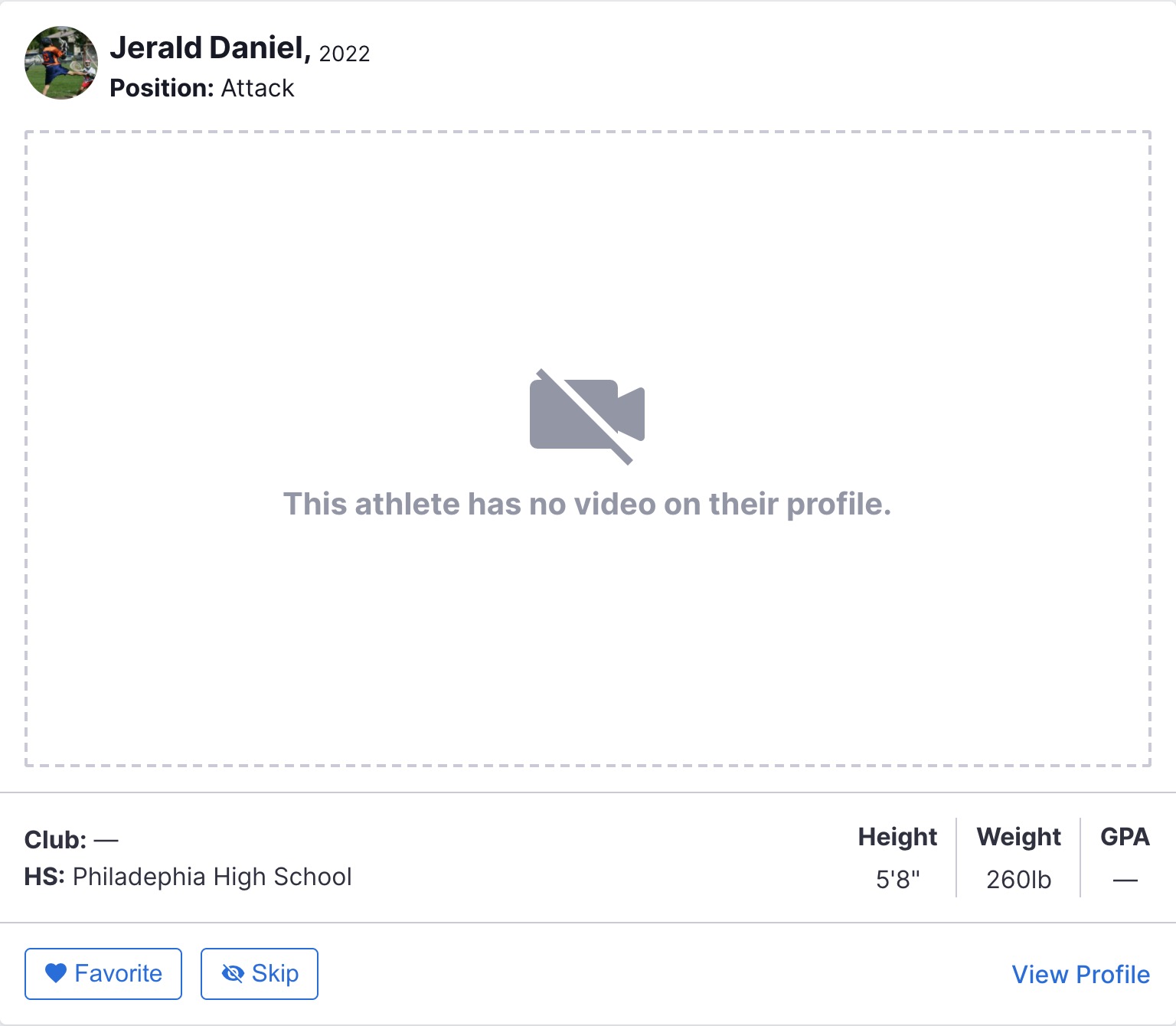 What does it mean when a Program's page does not have needs listed?
The Program Needs section will only appear on a program page if the college coaches at that program have published them. If the Program Needs section is not visible, then the college coaches at this program have not added them to the platform. However, this does not necessarily mean they are not recruiting student-athletes in upcoming class years. If you have student-athletes that you think are a good fit for this program, it's worth sending them a message to ask what their needs are.
Not sure how to ask a college coach to publish their Program Needs? Try this...
Hi Coach [Last Name],

Hope this email finds you well!

I was just doing some research into your program on SportsRecruits when I noticed that you don't have any listed recruiting needs. In case you didn't know already, your staff has the ability to publish the positions you are specifically recruiting for in each upcoming recruiting class directly on SportsRecruits. Within these needs, you can also indicate academic requirements and/or specifics about your team.

Would you or one of the other coaches at your program be willing to publish the positions your program needs on SportsRecruits?

This article shows you how to easily do so: Creating and Editing Program Needs.

Once I know your recruiting needs, I can send over the profiles of any of my athletes who fit those needs - and also advise athletes who are not a fit to refocus their efforts elsewhere!

Let me know what you think,

[Club Staff Name]