Embedding Your Team Rosters
As an integrated club or high school on SportsRecruits, you can embed your teams' rosters directly to your team's website. These embedded rosters are linked directly to each individual's SportsRecruits Profile, as well as your organizations StoreFront!
Grab the embed code of each roster to add individual rosters to your site, or the embed code for all rosters to add all of your teams at once! To find the embed codes, follow the steps below:
1. Login to your staff account.
2. Navigate to the "Profile" tab
3. Select "Preview" from the sidebar to be taken to your StoreFront
4. Click the blue "Embed" button next to the roster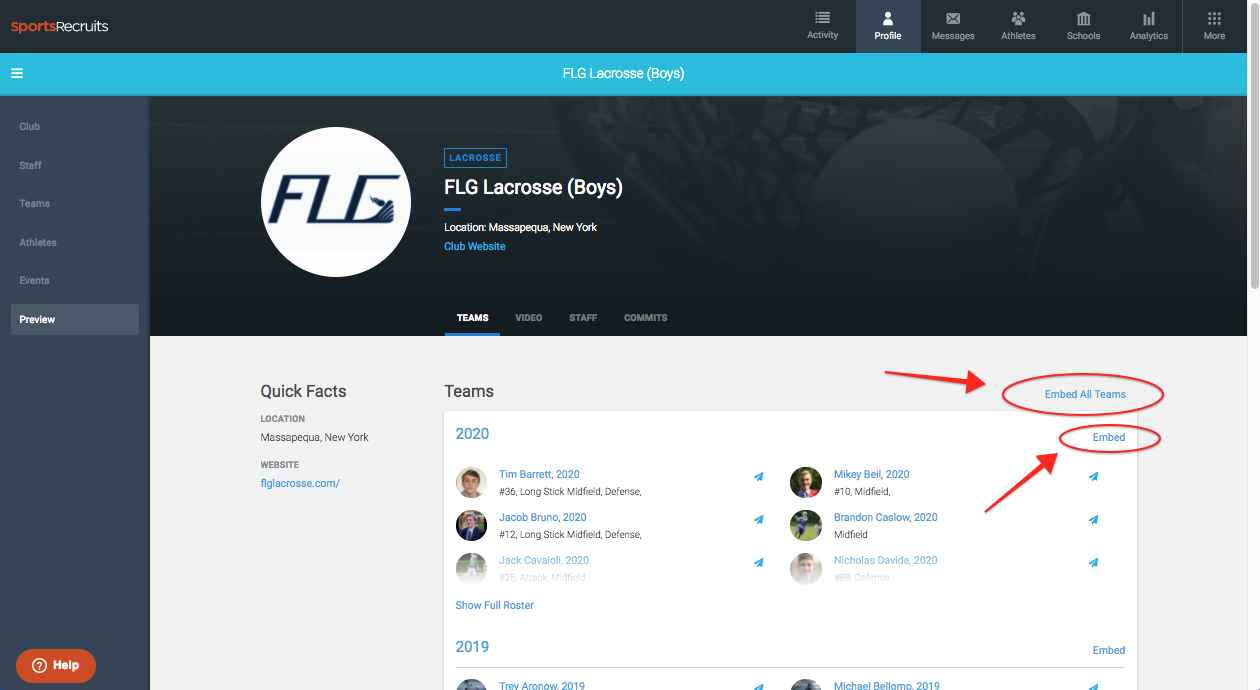 5. Copy the entire embed code & paste into the code on your website
What does this look like on your website? 
Take your SportsRecruits Storefront: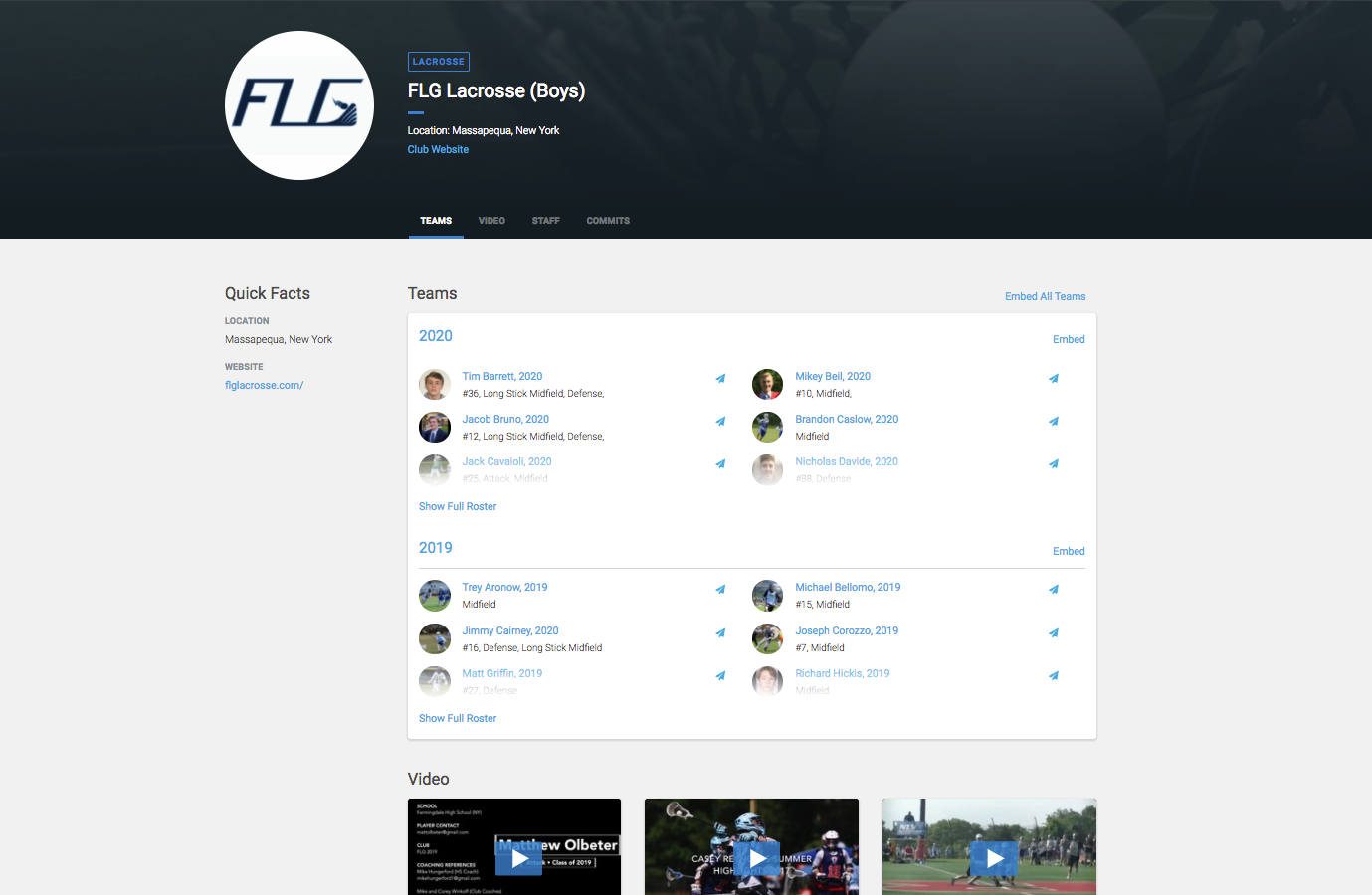 And display it beautifully on your team Website!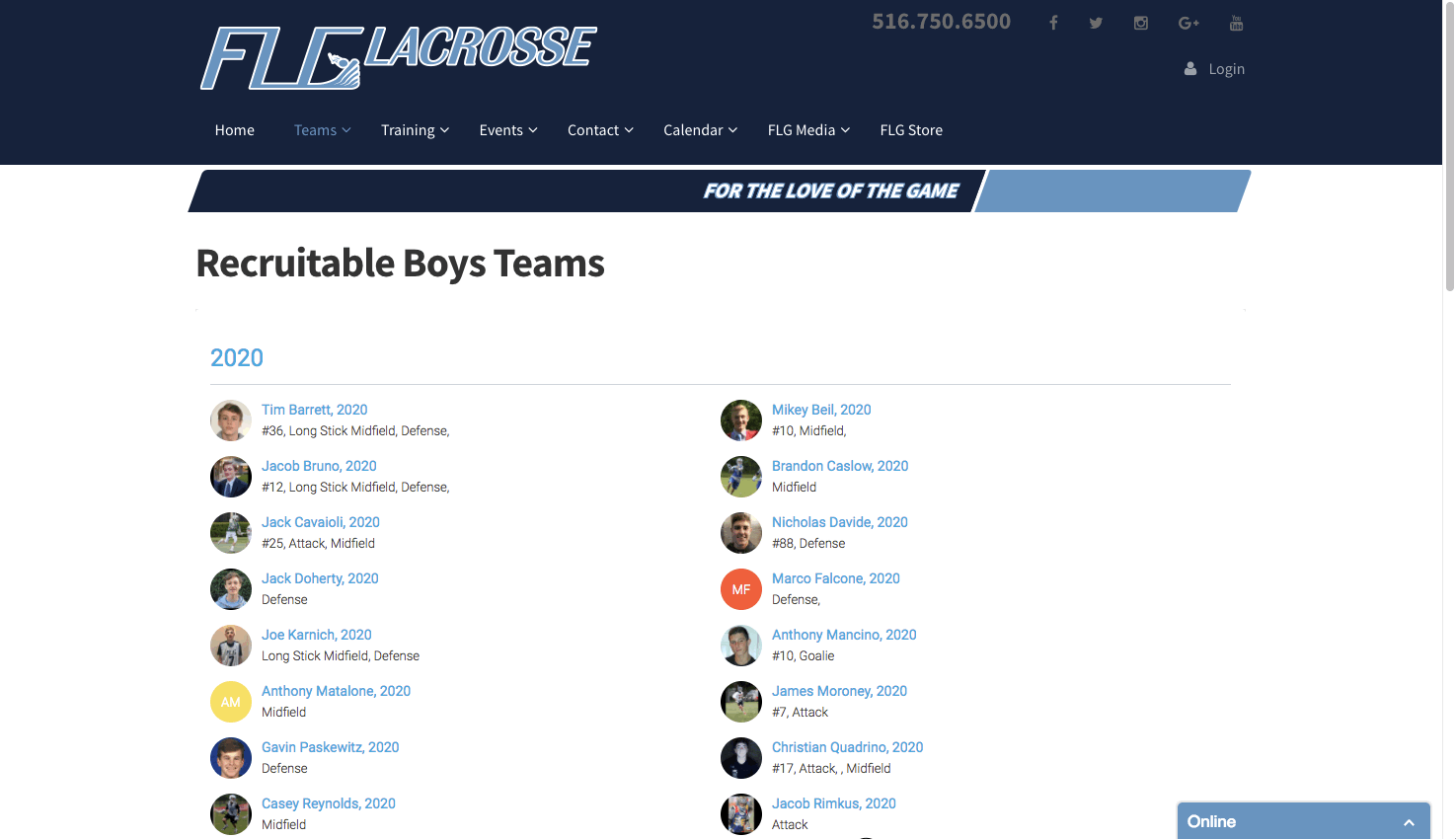 Need help getting your roster's embedded? No problem! Reach out to your team's account managers at SportsRecruits via phone or email.