As an integrated high school or club on SportsRecruits, directors, recruiting coordinators, or coaches are able to search through their student-athletes based on certain criteria. If a college coach reaches out to you with certain criteria they are looking for in a potential recruit, you can now take apply that criteria to your search and find them a perfect fit.
How to Use the Student-Athlete Search Tool
On the activity feed page, click on the "Athletes" section on the toolbar.

On the search page, search for athletes based on the college coach's criteria (Class, Position, SAT Score, ACT Score, and GPA).

Click "Submit Search" and a generated list of your student-athletes that match the coach's needs will appear.

You can either compose a message to the athlete by clicking the @ icon or tag a particular school for that athlete by clicking the "tag" icon.
Tagging the school will encourage your athlete to contact the program.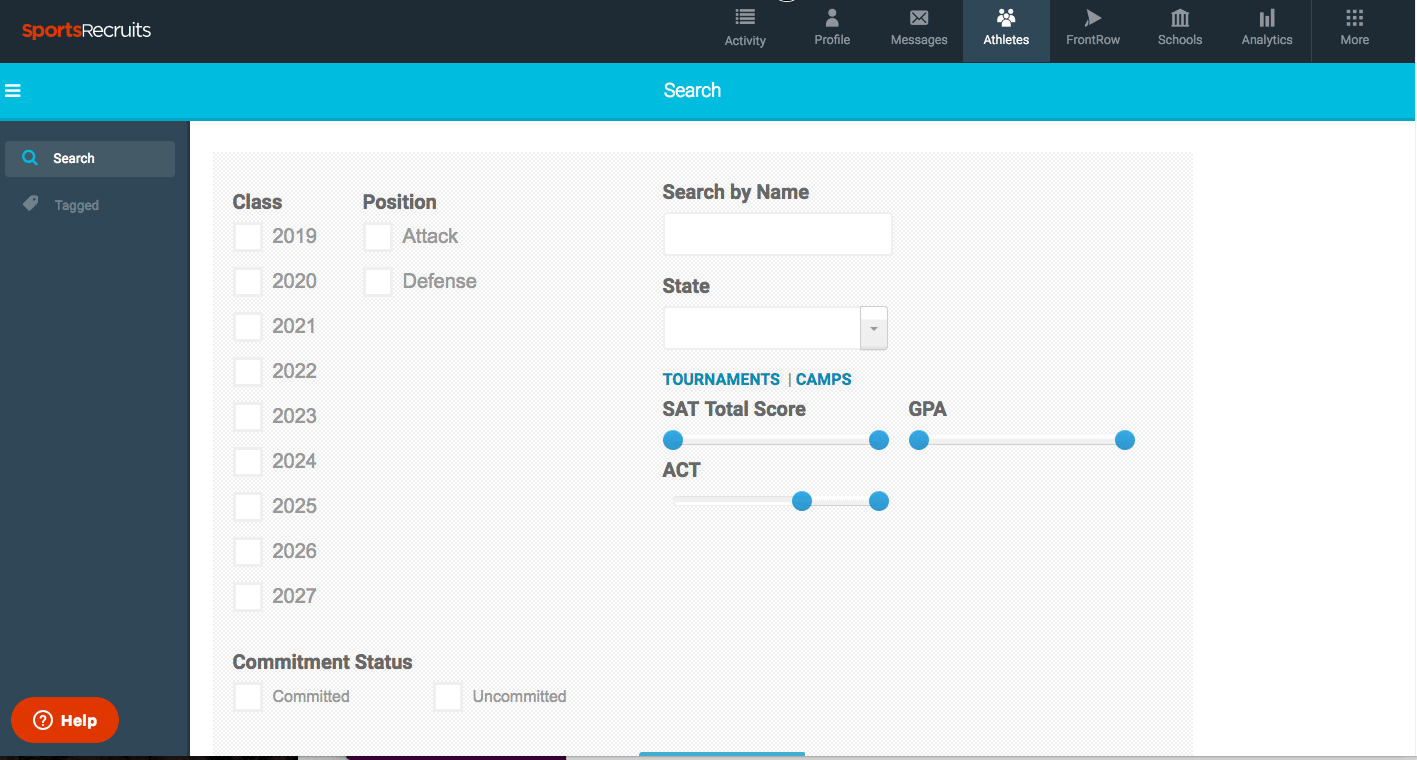 Why SportsRecruits?
SportsRecruits provides high school coaches and club staff all of the resources they need to ensure their student-athletes are able to make the most of their recruiting process. With your organization's SportsRecruits account, you are able to track all of your student-athletes' progress during their college recruiting processes.
SportsRecruits is a college recruiting website that offers a user friendly, best in class experience to jump start the recruiting process.
Interested in getting your organization started with SportsRecruits? Sign up today for free!