If you've been receiving notifications that your Pro account is approaching expiration and you would like to continue using Pro features follow these quick steps!
Go to https://sportsrecruits.com/login and log in to your SportsRecruits account.

In the top left-hand corner click the "Renew Now" button


Clicking that renewal button will bring you to our pricing page. Here is where you can review our different memberships.


From here, click on "Upgrade to Pro," click "Continue" and enter your updated billing information and you can continue using the platform for another year!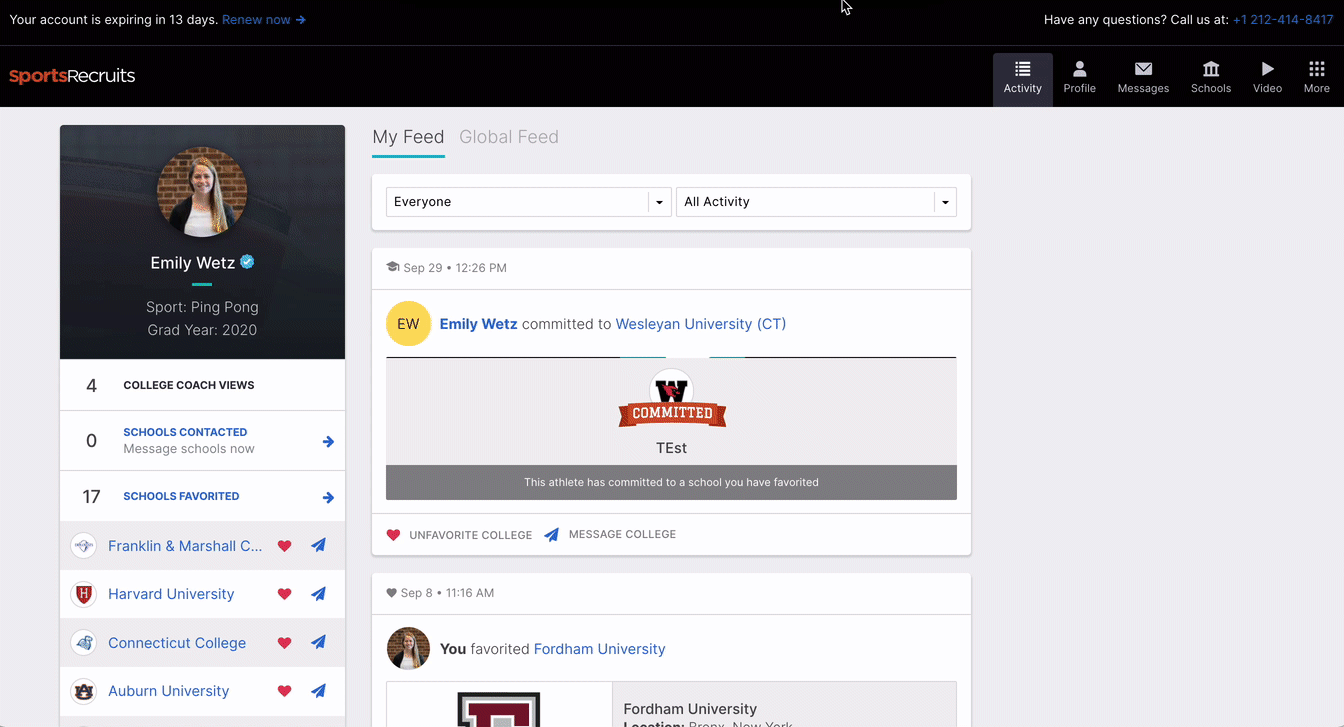 *Note: If your account has already expired and you choose to reactivate your subscription, all of your information will remain on your profile. If you leave your club and need to switch to an individual subscription, all of your previous information and activity will carry over. You will not lose anything, including favorited schools and messages to & from college coaches.
**For Student-Athletes that receive SportsRecruits, IWLCARecruits, IMLCARecruits or NFHCARecruits through their club or high school: If you have a Pro account through an organization and you have an expiration notice on your profile, please reach out to your high school coach or club director for more information about your club's account. If your club chooses not to renew, you will be able to continue using your Pro account by purchasing an individual Pro subscription, and all of your information will remain the same.
If you have any other questions regarding your account, please reach out to help@sportsrecruits.com.
About SportsRecruits
SportsRecruits is a college recruiting website that was created for student-athletes and organizations to take control of their recruiting process. Our online platform provides you with the necessary tools to organize your recruiting process, market yourself with your recruiting profile, connect with college coaches, and ultimately find your dream school.
Click here to get started with a free account!