Sending high fives is a quick and easy way to recognize your student-athletes for the positive work they have done on the SportsRecruits platform.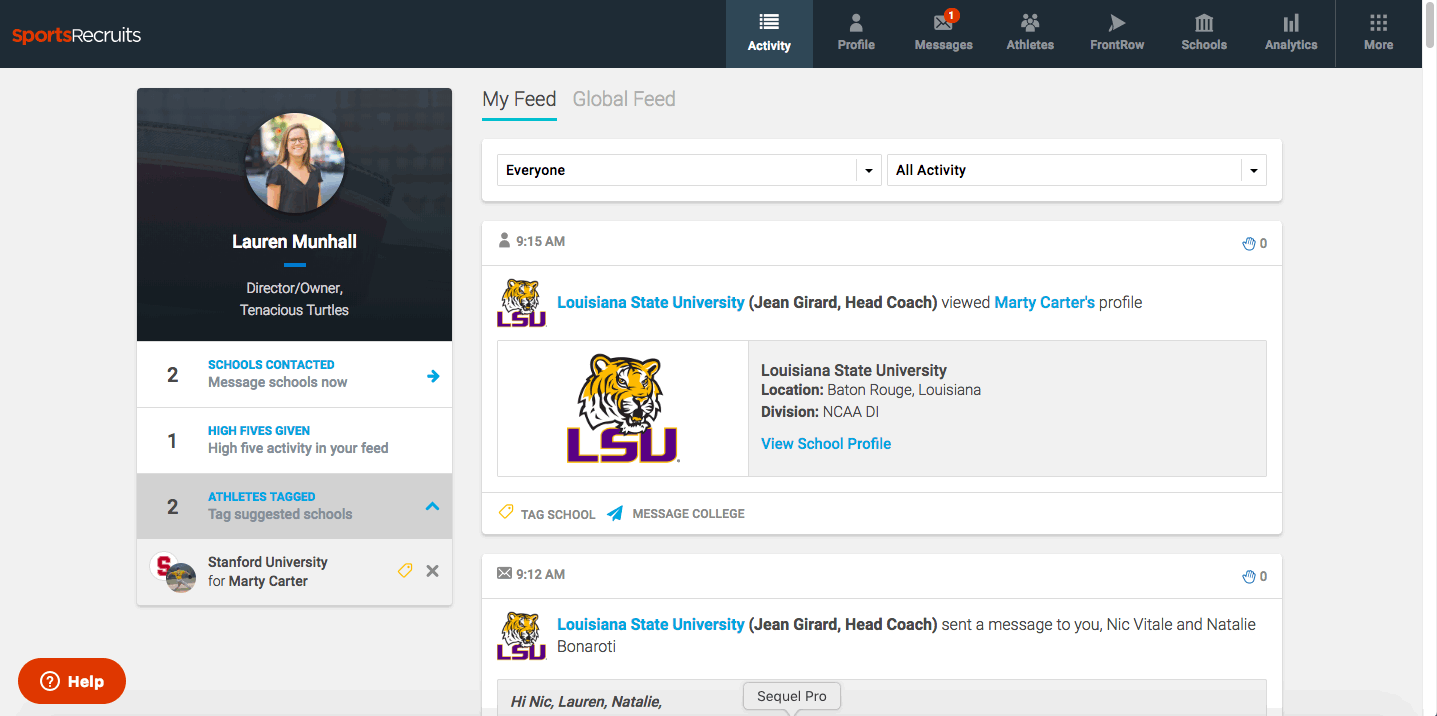 Giving High Fives
While scrolling through your activity feed you may notice that one of your athletes has interacted with a college coach. Great! Positive reinforcement for this activity can motivate the student-athlete and confirm he/she is on the right path! You can give this student-athlete a high five by clicking on the hand gesture icon in the right hand corner of the activity notification!
We introduced high fives so that club or high school staff can do their part to ease the anxiety of the recruiting process. With an action as simple as liking a post on Facebook, club or high school staff can communicate to a family "Nice job. You are doing the right thing." It may seem like a small and insignificant action for the staff, but to an anxious family, it provides the reassurance that they need.
Why SportsRecruits?
SportsRecruits is here to take the frustration and anxiety out of the college recruiting process. It is so much more than just a recruiting website; it's a place for student-athletes to be encouraged and motivated to continue pursuing their dreams of playing a collegiate sport. Get started here!