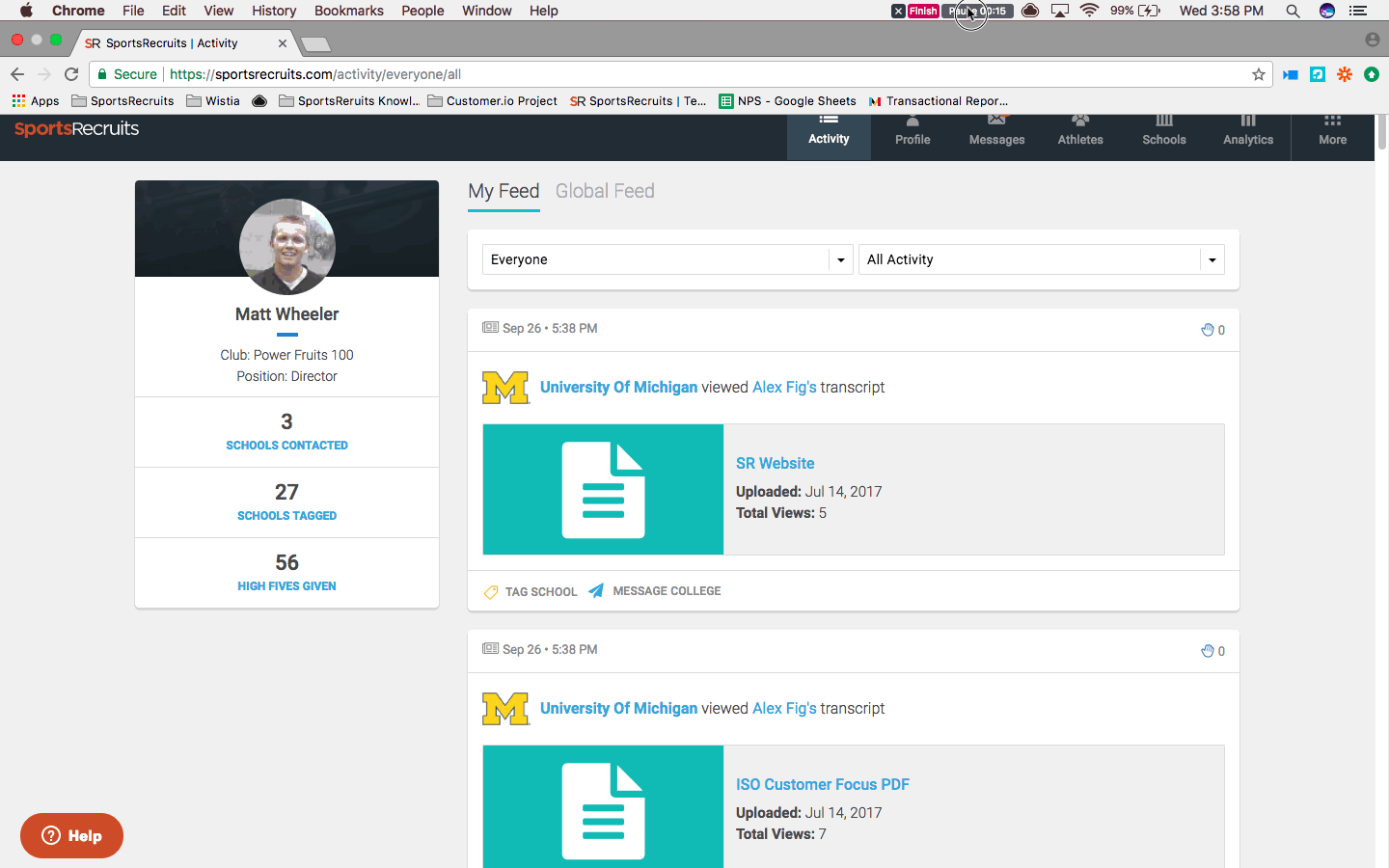 Club staff can remove club athletes.
Administrators (Club Directors and Recruiting Coordinators) can remove any club athlete(s).
Follow these instructions:
On your dashboard page, click on the "Profile" tab
Then, click on the "Athletes" tab on the left hand side
Find the player you want to remove
Click the "Remove From Club" icon to remove the player
You will be prompted to confirm the action
Click "Yes" to permanently remove the staff member from your club's account
Club coaches can only remove athletes on their team(s).